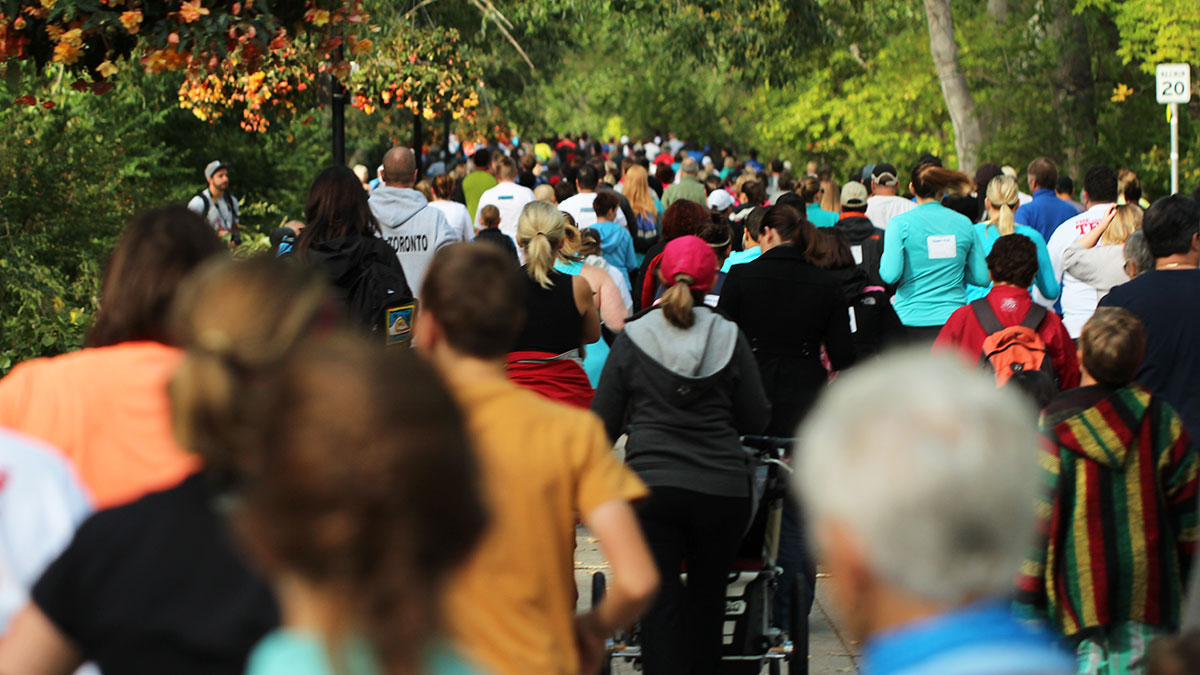 No one is saying Terry Fox isn't a hero. But since his death, the man has suffered the cosmic misfortune of having his name attached to an event that's spent 35 years tarnishing everything he stood for. I'm referring, of course, to the annual gauntlet of faux-inspiration and half-hearted participation medals colloquially known as the Terry Fox Run.
I don't know what Terry Fox's dying wishes were, but I can guess that "force chubby eighth graders to run laps for quarters so that my name might live on forever" probably wasn't the gist. There was no school day I hated more than the Terry Fox Run, and for good reason. If you told Terry Fox that in 30 years, his memory would be reduced to a bunch of tired schoolteachers cursing him as they stood in the rain and pretended to cheer on a pack of children they secretly hated, he would have hit himself over the head with his own leg and ended it all right there.
An event dedicated to Terry Fox should at least celebrate his accomplishments, but today's Run does him no such favors. It fuels the idea that by half-assing a 5K, Terry Fox somehow lives through us. If we run together, we're all Terry. Well, do you have both your legs and a functioning respiratory system? Then no, you're not. Pretending our efforts at all compare to his undermines their enormity.
We've forgotten that the Marathon of Hope wasn't just inspiring, it was a terrible idea. Nobody should be forced to run so people throw money at cancer, and that was kind of the point. Terry's whole premise revolved around the idea that running sucks: "Hey, cancer is the worst. So is running. Watch me run until people stop getting cancer and stop having to run." For every mile we jog in his memory, we ignore the anti-fitness values he fought so hard to uphold.
So next September, if you really want to honour Terry Fox, do something he spent 143 days and 5,373 kilometres wishing he could do, and stay the hell home.