Busts, breakouts and the Thunder: taking a look at the 2015 NBA season
Steven Andrais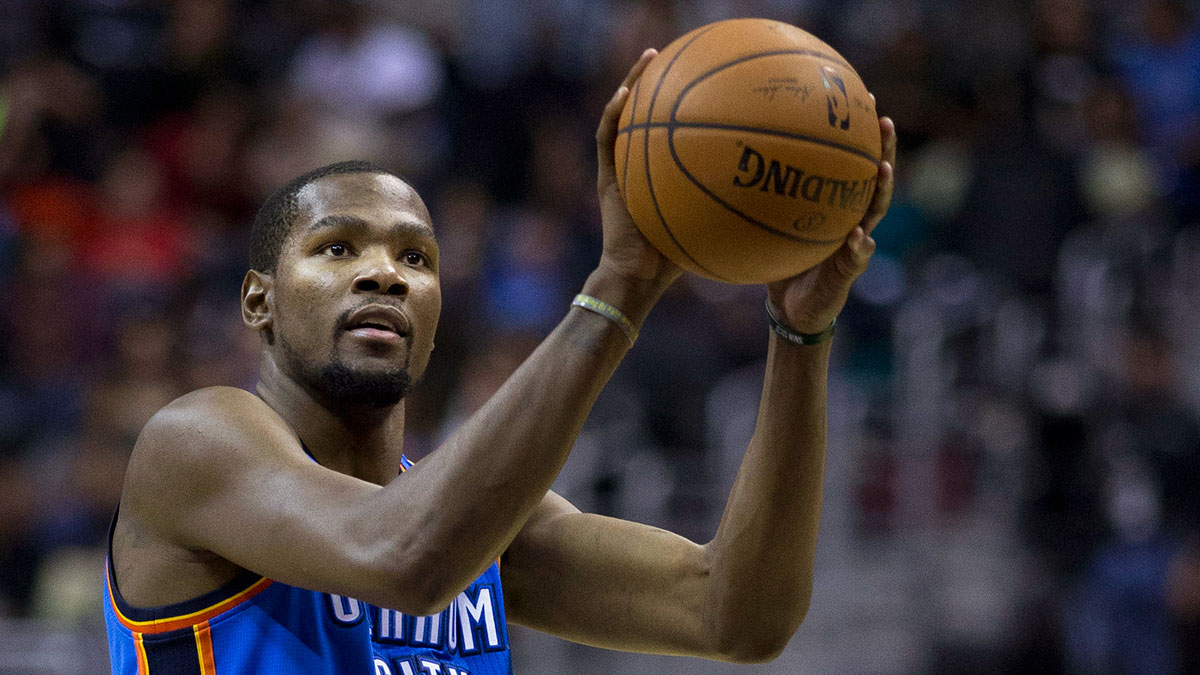 A Tight MVP Race
Somehow, Steph Curry has taken an MVP award and a championship and turned it into a bitter disposition. After spending an offseason listening to the media talk about the Warriors' easy path to the finals, he's ready to prove it wasn't a fluke. In Houston, James Harden is still making his case for MVP as if the decision could be reversed, add in a healthy Kevin Durant and the outside chance of the Pelicans finishing high enough for Anthony Davis to be considered and this turns into an exciting four man race. While Lebron James is still the best player in the NBA, I didn't consider him for this award since after five straight title appearances I would expect him to take a couple weeks off this season to rest. But don't completely count him out of the conversation either.
(Possible) Train Wrecks
The Sacramento Kings feel like they'll total 50 wins, or 50 losses with no real indication which way they'll go. They have a top-15 talent in DeMarcus Cousins, but a mismatch of coaching and talent to go with him. George Karl has had great success coaching run-and-gun teams, but with Cousins being one of the best inside forces in the league it's a decision that will either force Karl to change his coaching style, or for Cousins to adapt to a style unsuited for his strengths. Their signing of Rajon Rondo doesn't make much sense to me, as his cons outweigh his pros at this point. In addition it doesn't seem to be a fit stylistically either. When you have one of the best low post players in the league you don't need Rondo's penetration and passing to get him looks. Instead it would have made more sense to try to trade for a guard like Patrick Beverly who's a better defender than Rondo and can catch and shoot when Cousins passes out of double teams.
More Small-Ball
With a growing emphasis on space and three point shooting, more and more small forwards will find themselves spending at least a little time playing the power forward position. Indiana is perhaps the most notable example, where they ditched their big bruising front court of Roy Hibbert and David West in favour of playing Paul George at the four. While this strategy isn't fool proof, especially against some of the bigger and stronger power forwards in the league like Anthony Davis, if used correctly it can exploit speed mismatches and open up driving lanes for other players. With an almost unanimous acceptance of shooting three pointers and getting the ball inside expect even more three pointers this year.
OKC Thunder
I'm not advocating cheering for the Thunder. Don't. But they're a team you've got to keep tabs on this year. With Kevin Durant in his final year of his contract, it'll be impossible to escape the constant media speculation over where he's going in the offseason. Personally, I agree with Zach Lowe from Grantland's assessment of him signing a one-year deal with the Thunder after this season because it allows him to get more money with the rising cap the following season, and coordinate his free agency with teammate Russell Westbrook in 2017. Aside from the drama surrounding Durant, long time collegiate coach Billy Donovan has taken over the reins from Scott Brooks. With Westbrook and Durant in the hands of a much better tactician the possibility for exciting plays and more dominant performances is definitely a possibility.
Carmelo Trade
As far as big names being traded this year, Carmelo Anthony seems like the most likely candidate. The reasoning behind this is that Knicks president Phil Jackson won't be able to make the Knicks a contender during his prime. By trading him the Knicks will be able to bring in young talent and picks to aid their rebuild, and a team like Chicago or Miami will be able to add a top 20 player to their roster and give Anthony a good chance to go far in the playoffs for the first time in his career. Keep your eyes open for this to happen going into January and February.