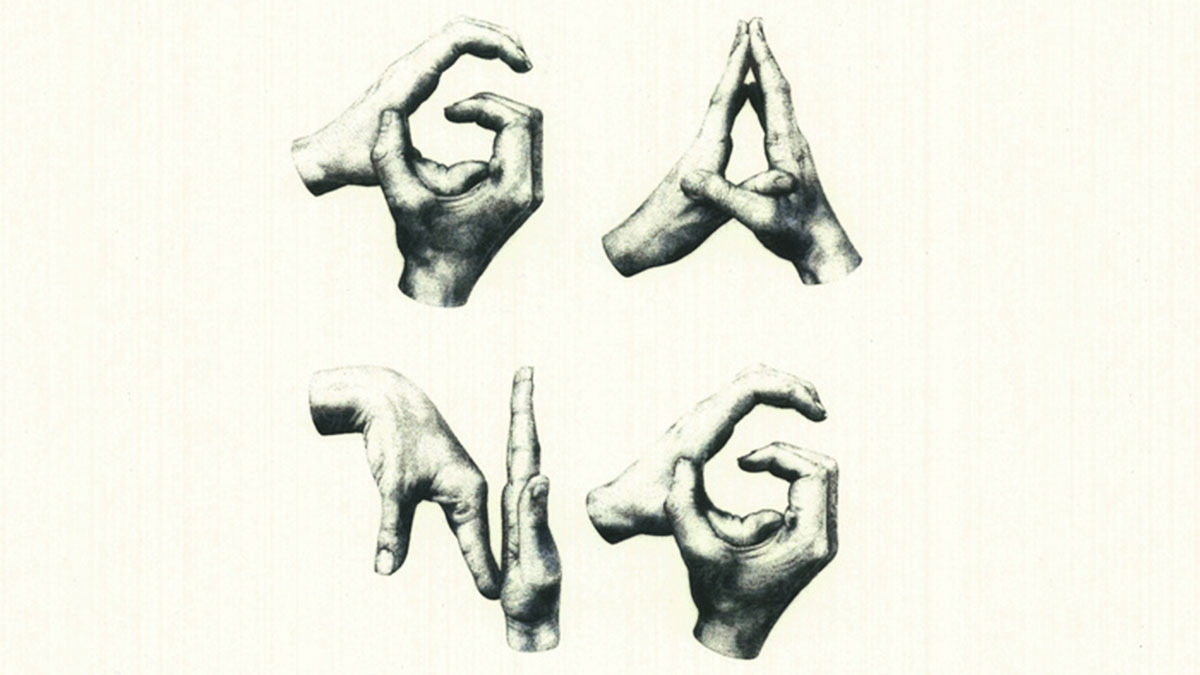 October 15th 2015 doors at 8:30 p.m.
Starlite Room (10030 102st Northwest)
$10
ticketfly.com
Active since 2012, Vancouver based electronic, new-wave triad Gang x Signs is a band that's relatively new in the Canadian music scene, but are making waves in the independent music scene. Compiled of vocalists Matea Sarenac and Peter Ricq, and percussionist Adam Fink, they play in Edmonton, October 15th at Brixx, to a crowd that is eager after the drop of their debut record, Geist, on Oct 2nd.
"I hope people enjoy it" says Fink, "We tried to put as much live instrumentation on it as possible—that's something we didn't do as much on the EP we put out, so we wanted to do something a little bit more organic." An album that was long time coming: most tracks were written up to three years ago; vocalist Peter Ricq had a break from his other band, Humans, and quickly wrote the songs for Geist. Quickly after, Fink and Sarenac approved of the tracks, and set out to record.
Gang Signs started from humble beginnings; in 2012, Fink and Ricq met at work—they both worked in animation and instantly connected over their mutual love of music and instrumentation—a process which Fink regards as "easy and organic". Then, they met Sarenac after seeing her perform at Karaoke and being "blown away" by her superior vocals. "It was super easy, and then after the EP came out, everything came together really quick" reflects Peter.
The band enjoys living in Vancouver, and muses how the music scene in Van has influenced their success.
"It's really inspiring all the time, music-wise, it's a small city. There are only a handful of places to play, so there's really, really cool people that are super supportive of Gang Signs," says Fink and Ricq. The tight-knit Vancouver music scene mutually supports one another and encourages original sounds that arise out of the woodwork.
For the album release last Friday, Gang Signs hosted an art show at Untitled Art Space in downtown Vancouver. All who came had one job: to redesign and put their own artistic spin on the canonical Gang Signs logo. The band was surprised at the warm reception of the release party.
"I was blown away by the amount of people that came by and made really awesome, amazing pieces for us." Adam says, happiness showing in his voice, "And then we had a party, and it was really so nice. So many people willing to support the band."
Prominent influences of the band include The Asset and Jaime xx; Peter discusses how often times, Gang Signs gets compared, vocally and musically, to The XX.
"It's funny; we never intended that to happen. I also think that the male and female back and forth vocals can be easily compared to The XX."
Peter also elaborated on this drastic shift in the sound.
"We got out of the rocky, garage band kind of sound and started getting into the electronic, slower jams—we just hope people enjoy it."