Concert Preview: Yukon Blonde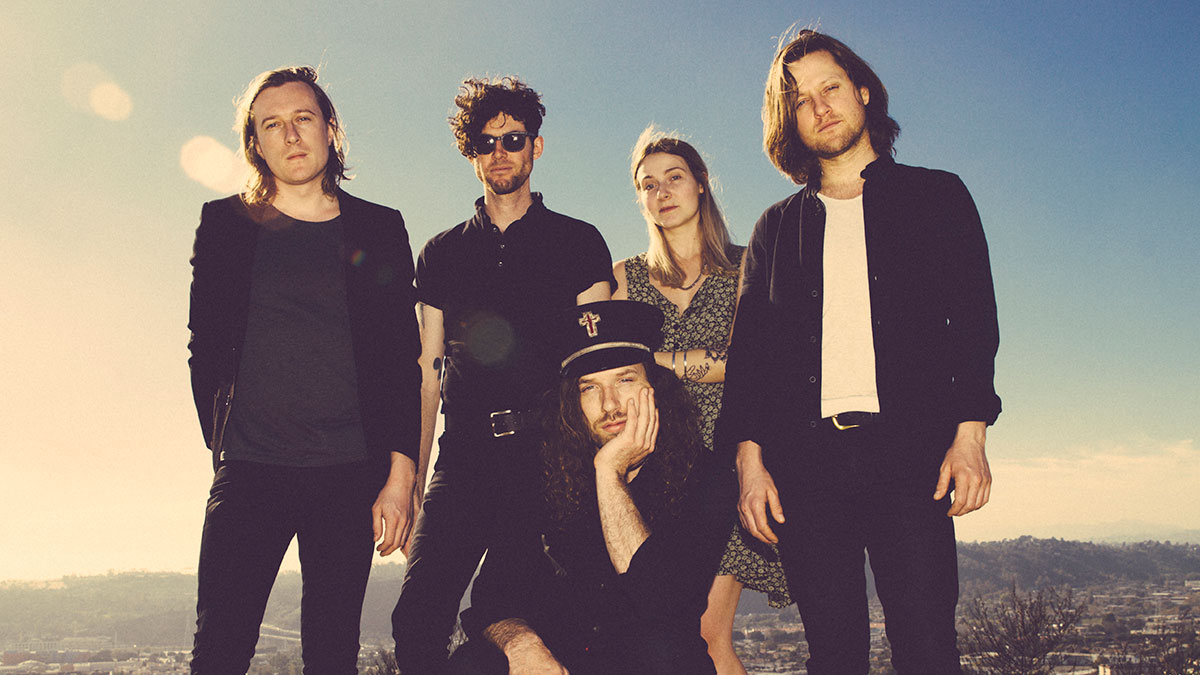 Yukon Blonde
with Hey Rosetta!
November 9th 2015 8:00 p.m.
Winspear Centre (4 Sir Winston Churchill Square Northeast)
$27-$34.50
tickets.winspearcentre.com
Not many acts can boast the range of venues that Yukon Blonde and Hey Rosetta! will play on their upcoming tour. From the legendary Troubadour of West Hollywood to Toronto's Massey Hall, the mainstays of Canadian indie rock will play 20 shows together.
"I think [performing with Hey Rosetta!] is going to be really great," Yukon Blonde guitarist and vocalist Brandon Scott said. "We're really stoked that they wanted to take us, and we think it's a good combo."
With Hey Rosetta! hailing from Newfoundland and Yukon Blonde calling Vancouver home, the union of east and west coast music is gracing the country. For Scott, playing in venues that they might not necessarily be used to presents a unique opportunity.
"Normally, I would say we're not a 'theatre band,'" Scott says. "We're a pretty full-on, loud band. It's gonna be fun to cater to those smaller venues, and I think each venue will have an influence on the songs we play."
Yukon Blonde's newest release On Blonde dropped on Jun. 16, and Scott recalls that the creative process behind the new LP was different from what the bandhad done in past.
"It wasn't rehearsed for a two-week recording session, this one was done over six months," Scott says. "We arranged four songs, just to have a direction, then just did bass and drums and built from there. It was a ton of fun."
Scott recalls that writing the album semi-spontaneously led to an entirely new way of creating, and the music was more exciting for it.
"This one just kept growing," Scott says, "we'd take a few weeks off and come back with different ideas, and that was really cool."
Scott also points to the involvement of mixer Tony Hoffer (veteran of Beck, Foster the People, and Depeche Mode projects) as having a profound influence on the sound of On Blonde.
"We sent him the tracks as a basically a big bunch of soup," Scott says, "[Hoffer] sent it back and it sounded incredible."
Though their album is generating significant hype in the indie community, Hey Rosetta! and Yukon Blonde have teamed up more recently on "Love this Land," a song calling for Canadians to get out and vote "anything but conservative" on Oct. 19. Written by Hey Rosetta!'s Tim Baker, Scott says that getting the song and accompanying video recorded at all was an achievement.
"I got an email from Tim with the song, and he asked if we'd be involved," Scott says. "At the time, [Hey Rosetta!] was in Germany and we were in Australia, but we managed to shoot the video and put the song together, and I'm glad we did."
Scott says the bands are encouraging the non-conservative vote, but not endorsing any specific party.
"We just wanted to encourage people to get out and [vote]," Scott says. "We are pretty unhappy with the Conservative government at this point."
Politics aside, Scott says that those in the Winspear for their concert can expect a high energy show.
"It's gonna be fun," Scott says, "we're gonna be blending a lot of old and new. Hopefully, it makes for an energetic show."