Puck Pandas open season with Can West finals rematch
Zach Borutski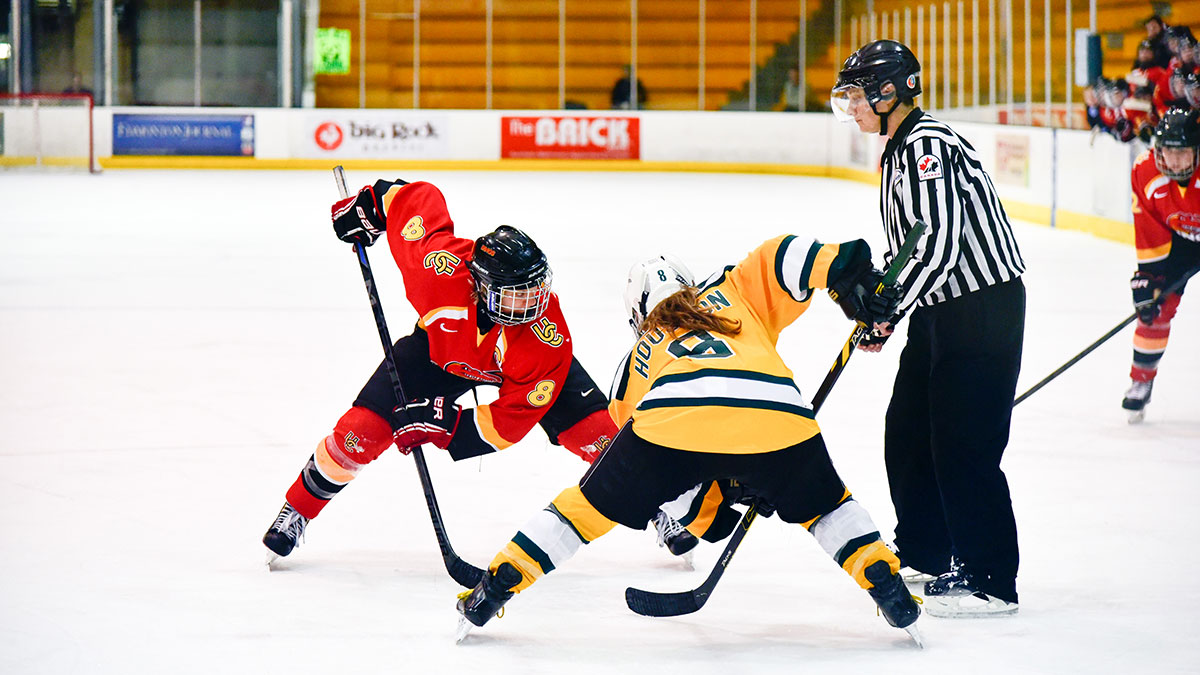 The Canada West title defence starts this weekend for the University of Alberta Pandas hockey team, as they open the season with a pair of road games against the Manitoba Bisons.
The Pandas posted a 5-1-1 record during their training camp, with their only losses coming back in August to Swedish teams Djurgardins IF and AIK IF.
Head coach Howie Draper said he was encouraged by his team's development throughout camp.
"(Our play) has improved weekend to weekend," Draper said.
"Every game we've played, we've seen growth in a variety of areas."
Draper wants his team to play a consistently high tempo game when the season starts, and has been stressing that to his players throughout camp.
"We've got some really exciting elements with some of the energy and speed that some of our new girls are bringing to the mix," Draper stated.
"It's just about trying to get that tempo and pace to a more consistent level."
The core of the Pandas stays intact this year, with goaltender Lindsay Post headlining the class of returning players. Post was one the top goalies in all of Canada last year, leading Canada West in shutouts, goals against average, save percentage and wins. Hannah Olenyk also returns for another year after tying for the team lead in points in her rookie season last year. Overall, the Pandas will feature eight first year players this year, and Draper has confidence that these players will have no trouble fitting in.
"Returning players on our team have always a very good job welcoming that group into the fold," Draper said.
"It's a new group, it's fresh, and they really want to be a part of it, so they're giving they've got to get into the lineup."
With most of their key players from last year returning, another Canada West title is well within reach for the Bears, but they'll face stiff competition from teams like the UBC Thunderbirds and Manitoba Bisons.
Despite the fact they were Canada West champions last year, Draper hesitated to call the Pandas the team to beat in their division.
"I really feel we have to earn any reputation we may have," Draper said.
"It's easy to think we could pick up where we left off last year, but that's not the case at all, it's going to be a dogfight straight through to the end this year I'm anticipating."
"We've got to start from square one every September and October, we've got to start building the box up again and see where we end up."
The Pandas opening weekend will be a rematch of last year's Canada West finals against the Manitoba Bisons, a matchup which Draper said would exciting to see in the season's opening week.
"I think Manitoba has been one of our closest rivalries for quite some time," Draper said.
"The girls always get fired up to play Manitoba, and I'm pretty sure they always get fired up to play against us."
The Pandas will play their home opener next Friday, Oct. 9 against the Lethbridge Pronghorns.