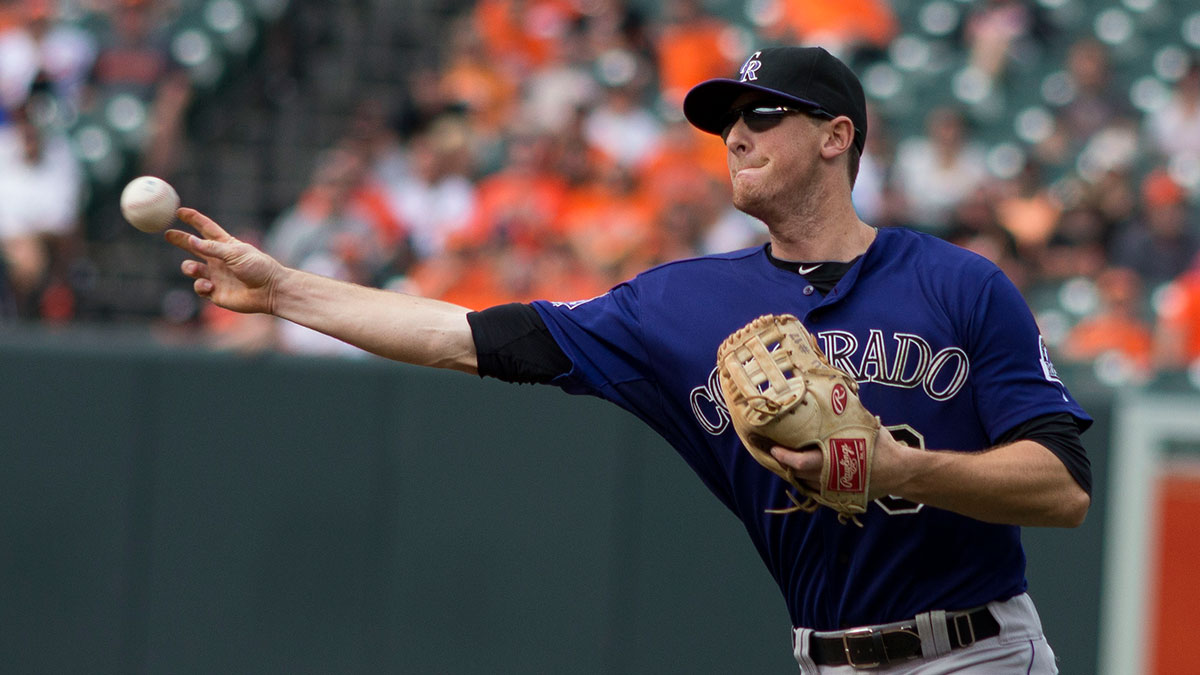 Another year, another long and difficult MLB season draws to a close. And as always, there were a fair share of surprising teams, players, and incidents. The Gateway takes you through the year that was in MLB.
A position player pitched to a pitcher in the American League
The Oakland A's had a tough season to be sure, so an 18-2 loss wasn't a surprise. When your team gives up 18 runs, a position player pitching isn't really a stretch either, but what happened on Aug. 16 between these two teams was downright bizarre. Thanks to a nine run fifth inning, the Orioles had built up a 16 run lead by the eighth inning, and the A's had inserted first baseman Ike Davis into the game as a pitcher. On the other side of things, the Orioles decided to give literally all of their regular players a day off, so they forfeited the Designated Hitter's spot to allow pitcher Jason Garcia to hit.
What happened next was borderline comical, as the first baseman Davis proceeded to walk the pitcher Garcia on four consecutive pitches. Despite the walk, Davis pitched a scoreless inning, and actually managed to strike out O's second baseman Jonathan Schoop, as if his outing wasn't weird enough.
The Astros were actually good
Two years removed from a 111 loss season, many had the Astros pegged to compete for a playoff spot in 2016, but they shrugged off the naysayers and got off to a blistering start, led by Dallas Keuchel's magnificent and mystifying beard powers and league-leading 20 wins. Houston's success comes with one of the stranger offences in recent memory, having a very low team batting average (.249) but a very high home run total (230), while also ranking second in the MLB with 1378 strikeouts as a team. Second baseman Jose Altuve also became the shortest player since Willie Keeler to have consecutive 200 hit seasons. For those of you that are curious, Altuve is 5'6, while Keeler was 5'4.
Jonathan Papelbon literally tries to kill Bryce Harper in the dugout
It was a tough year for the Washington Nationals to say the least. Their status as top dogs in the NL East was usurped by this year version of the miracle Mets, and trading for noted rabble rouser and acknowledged consumer of clubhouse pornography Jonathan Papelbon didn't help matters. Papelbon was supposed to bring stability to a shaky bullpen that had to rely on Casey Janssen far too much, but instead just decided to attempt to beat up the team's best player for not running to first base after he hit a pop up.
After Harper returned to the dugout, him and Papelbon exchanged words, and before anyone knew what was happening, the reliever had his hands around Harper's neck, a scene which will probably get played on an overhead projector when Matt Williams get fired in the offseason. Worse still, Papelbon came into the game in the Nationals' half of the inning, and gave up five runs in an eventual 12-5 loss to his former team, the basement dwelling Philadelphia Phillies.
Ichiro pitched
We had to wait until the last game of the season for this gem, but it was well worth it. Considering the way the Marlins season has gone, I'm surprised it didn't happen sooner. Ichiro had actually pitched before, in the Japanese all-star game in 1996. Apparently, this was something Ichiro wanted to do when he was with the Yankees, but because the Yankees are the Yankees, I can see why they would be hesitant to bring in a position player to pitch, despite how good he says his slider is.
Ichiro wasn't just all talk however, consistently hitting 88 MPH with his fastball, and mixing in a few of the aforementioned sliders, even getting a swing and miss. As it stands now, Ichiro only needs 65 hits for 3000 on his career, and I would not be opposed to him being both a pitcher and a position player next year, the way the Marlins are going, he'd probably be one of their better relievers anyway.
The Colorado Rockies finished the year with a .420 winning percentage
Enough said.