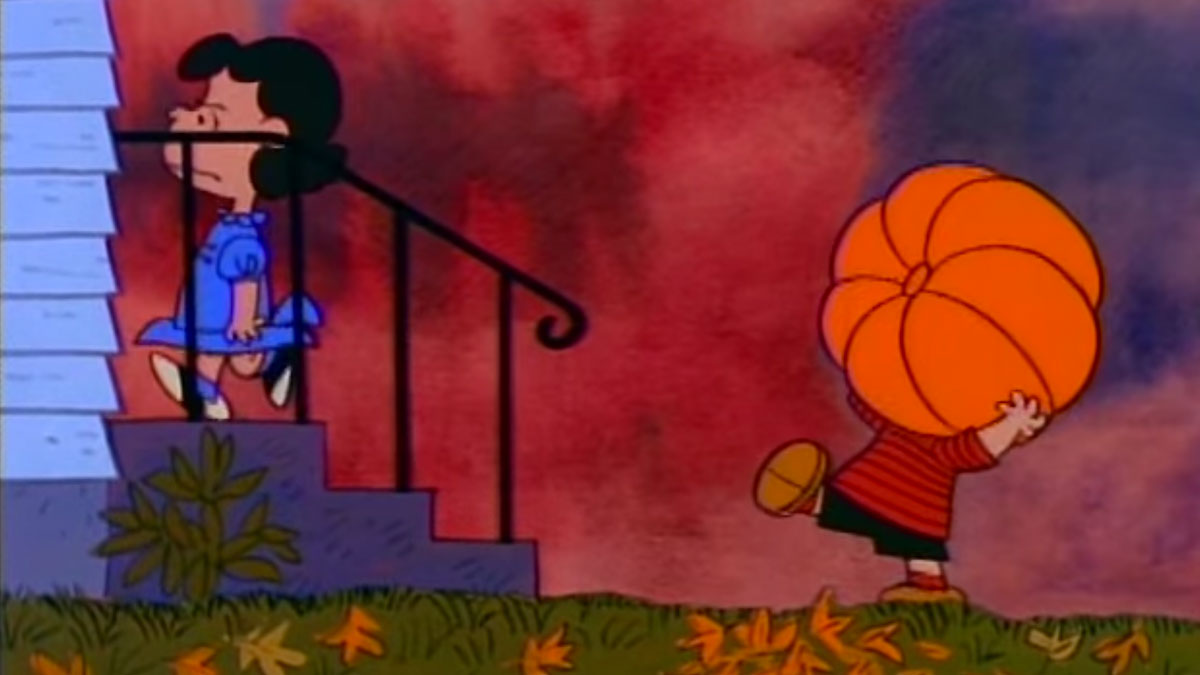 Happy (almost) Halloween! There are people who will say that Halloween is a kids holiday, but those people are doing it wrong. Tricks, treats, and a little bit of fear are timeless. In honour of the best time of year, enjoy some of the best spooky movies out there! This list combines cheese-ball horror, beautiful scary scenes, and cute costume fun. Enjoy!
5. Halloween (1978)
Slasher flicks are the only genre of movie that are simultaneously terrifying and boring as hell. This can be attributed to a very real fear of serial killers, and a general dislike for predictable movie tropes. Still, Halloween seems like compulsory viewing. Maybe it's the bad writing, bad acting (except for Jamie Lee Curtis – she transcends bad scripts), 70s gore, or the cult following that led to nine sequels. Whatever it is, you should probably watch this movie just so you realize how many pop culture references you've been missing until now.
4. A Nightmare Before Christmas (1993)
What better concept for a movie than one that combines the two best holidays into a musical? This is the ideal flick if you're feeling a little bit witchy, but have also already had Christmas carols on blast for months. Beautiful animation, catchy songs, and general Tim Burton wonderfulness all make this a movie that defies seasons.
3. A Girl Walks Home Alone at Night (2014)
Even though this isn't specifically a Halloween movie, it's definitely a spooky one. Listed as an "Iranian Vampire Western" on IMDB, this black and white film is set in a fictional oil town called Bad City. Not only is it a genre-bender, but also completely flips the script on typical scary movie gender roles. The main character (referred to only as "the girl") is the kind of skateboarding cool-girl that everyone want to be friends with, and watching it makes you want to paint your nails black and listen to the Bee-Gees. Some parts drag on a little long, but the gorgeous dark atmosphere makes it totally worth it.
2. The Addams Family (1991)
This one almost made it all the way to number one, for the sole reason that Wednesday Addams is every spooky girl's idol. There's no better excuse for showing up under dressed to a costume party than: "This is my costume. I'm a homicidal maniac, they look just like anyone else." Love for Wednesday aside, The Addams Family is actually just a great family film, with some important lessons hidden under all the macabre humour. Besides, Morticia and Gomez are ultimate #relationshipgoals.
1. It's the Great Pumpkin, Charlie Brown (1966)
This is it. The number one Halloween movie ever created. To be honest, though, Charlie Brown and the Peanuts gang could be celebrating almost anything, and it would still skyrocket to the top of any list I write. If Charles M. Schulz created "It's Tuesday, Charlie Brown", I would watch it religiously every week. Nothing better than those little goofballs!