Pandas volleyball major threat this year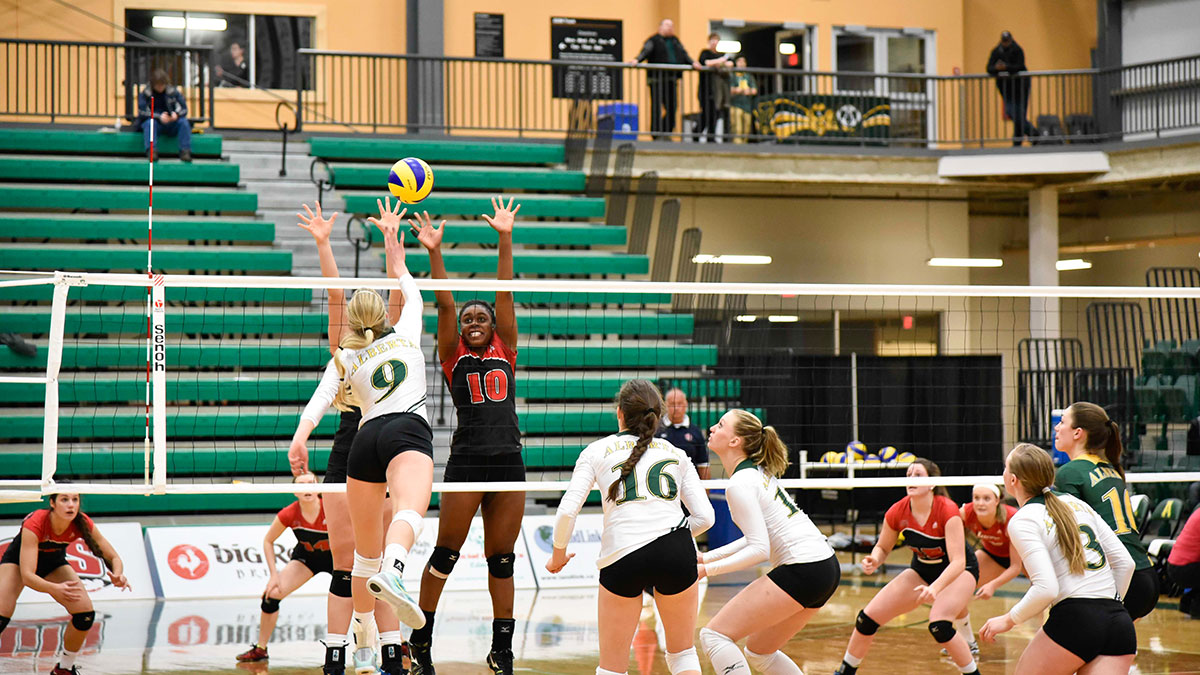 Last Year
The Pandas were looking to have a breakout season, as they had spent the past few years rebuilding a strong program in the highly competitive Canada West conference. After finishing the season at 19-5 and atop the CIS Top 10 Rankings, the Pandas looked like they were preparing to make a deep run into playoffs.
After a hotly contested 3-2 victory over the UBC Thunderbirds in Canada West quarters, the Pandas jumped out to a 2-0 lead in the finals against Trinity Western. It was not to be, however, and the Spartans clawed back into the match, eventually coming from behind to win 3-2
Still having won a spot in the CIS tournament, the Pandas were looking to avenge their loss. Demolishing Ottawa 3-0 in quarters and outlasting Toronto 3-2 in the semis, the Pandas set up a rematch with the Spartans for the CIS championship. However, déjà vu reared it's ugly head, as the Pandas fell in five sets again.
This Year
Having established themselves as championship contenders, look for the Pandas to assert this position early and often throughout the season. Head Coach Laurie Eisler has a squad she can be confident in, regardless of the game situation, and should expect to be in the hunt for CIS and Canada West glory.
Though it has lost several starters from last season, the Pandas offense is still a consistent, driving system spread through all the players. Look for outside hitters like Meg Casault to lead the charge, but don't be surprised if the Pandas have multiple hitters with double-digit kills on a consistent basis.
In addition to their strong offense, the Pandas boast one of the best defenses in Canada. Led by fifth-year libero Jessie Niles, the Pandas have a strong passing game, as well as airtight serve reception and blocking.
None of the games on the Pandas regular season calendar are bigger than their January 8th and 9th matchups with Trinity Western. Look for the Pandas to avenge their two heartbreaking losses and assert their dominance in what is becoming the premiere rivalry in CIS women's volleyball.
Key Players
After several strong classes of young players, Eisler finally has a championship-hardened team to put on the court. Inexperience is no longer an excuse in 2015-16, look to the Pandas to play like a championship team right out of the gate.
Fourth-year outsides Casault and Kacey Otto will lead the team on offense, as Casault will look to repeat a 2014-15 season that saw her finish as a Canada West first-team all-star.
Niles will also be called on to shoulder much of the defensive burden, as her 358 digs last year were good for fifth in the nation last year. Look for her to have a world-beating season in her final year of eligibility.
Most missed of all the non-returnee Pandas will be 6'4" middle Dione Lang. Lang, who played her fifth year of CIS volleyball last year, was an incredibly efficient attacker and absolute force on the block. As Pandas captain last year, her leadership will be missed.
In addition, German import Josephine Doerfler will not return to Edmonton for another CIS season. The 6'4" right side was a consistent attacker, strong blocker, and stoic defender. She leaves big shoes to fill at the outside hitter position, both in terms of play and leadership.
Season Prediction
The Pandas should be disappointed with anything but a Canada West finals appearance. The Pandas have no more excuses of inexperience to fall back on. In terms of CIS, anything less than a trip to the semifinals should be taken as a bitter disappointmentGolden Bears Volleyball Season Preview