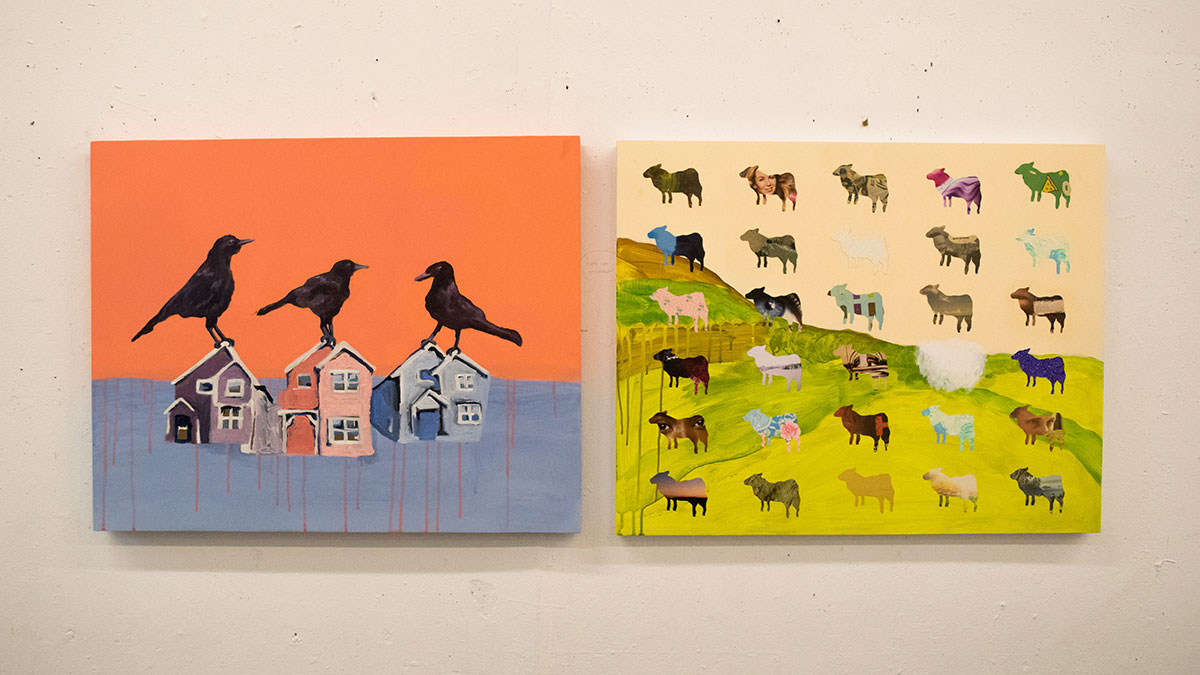 OUTBURST
Friday, Nov. 27 at 7 p.m.
Telus Centre
It's a long-standing struggle for students in the Art & Design program at the University of Alberta to get their work exposed to the greater community. But the Visual Arts Students Association (VASA) is constantly working to help students get the exposure they deserve. This month that project is the 2015 Grad Show Auction: OUTBURST.
OUTBURST was chosen as a theme for this year's auction as it's featuring a class of emerging artists. The evening will give Art & Design students a chance to sell some of their work in a silent auction-based setting. The annual auction by VASA is a huge initiative of the art & design faculty, which serves two purposes for the students involved.
One part of the auction is to get their work recognized, and the other is to fund raise for the Art & Design Grad Shows at the end of this school year. The shows are pricey, as they are a chance for the Bachelor of Fine Arts and the Bachelor of Design students to really show off what they've been working on throughout the course of their degrees. From getting catalogs printed, to hiring caterers, it all culminates into a night where the students can put their work out for the arts community to see.
Students who participate in OUTBURST are looking at the best of both worlds, they want to show off their work, but are looking forward to the show in April.
"I want to get my work out there, and fund raise for the show at the end of the year," says Jonathan Tieh, contributor to OUTBURST. "But having a piece out there to show is awesome."
Agata Garbowska, president of VASA, knows that fund-raising for the show in April is important, but giving students a chance to experience being a working artist is important. Contributors can choose to donate 100 per cent of the profits from their pieces to the grad show in April, or choose to take half of the profits themselves.
"It's a chance for us to raise a bit of money, but then the student can also get some profit, which is a really good thing," Garbowska says.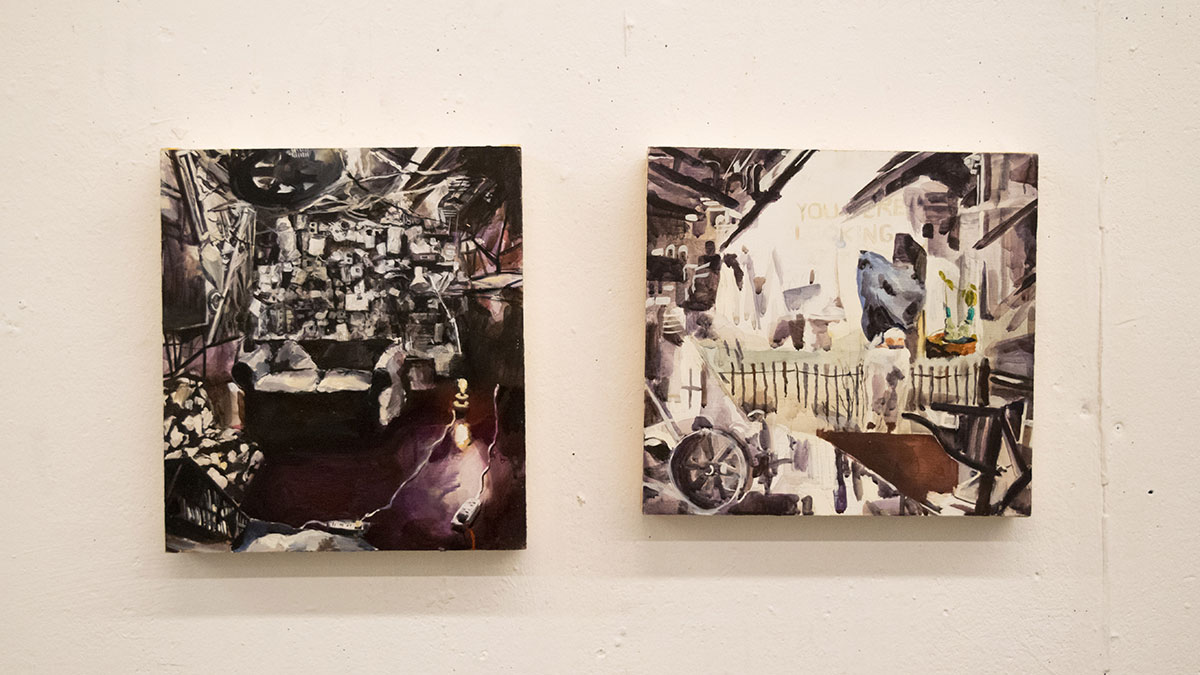 Students shouldn't be put off by the idea that auctions only sell pricey paintings. The VASA Auction has a variety of works for sale, in various price brackets, so someone on a student budget can still support their peers. There's a lot of variation in what is available, from Christmas ornaments and prints to industrial design works like tables, so much is available for purchase.
"A lot of us are students or emerging artists, so the pieces are priced accordingly," Garbowska says.
There are a few different ways to purchase pieces. Either attendants can bid silent-auction style, or there is a "buy it now" price for select pieces. It gives people a chance to outright buy something they fall in love with, provided that the silent auction bid has still not surpassed that amount.
Overall, the organizers stress how good of an experience the show is for emerging artists, as well as for those coordinating and volunteering at the event. In one day, they must install all the works, set up, and take down the event. It's a hectic day, but Adaire Beatty, co-chair of the Design Committee and one of OUTBURST's organizers, stresses how important it is to be involved in events like this when you're a student.
"It's really good experience in the art & design community," Beatty says. "You learn so much, how to run a show, or being involved in something like this is essential if you want to be an artist."
While the group putting on OUTBURST has a ton of work in store for them, they are looking forward to the evening.
"It's a one-night event, we get the space for one day, install over 3oo artworks, it's crazy," Beatty says. "It's a whirlwind event, the energy is really exciting. There's so many people, so much art, it's just a really fun event."