Charming Aussie indie rockers The Paper Kites stay up all night on new album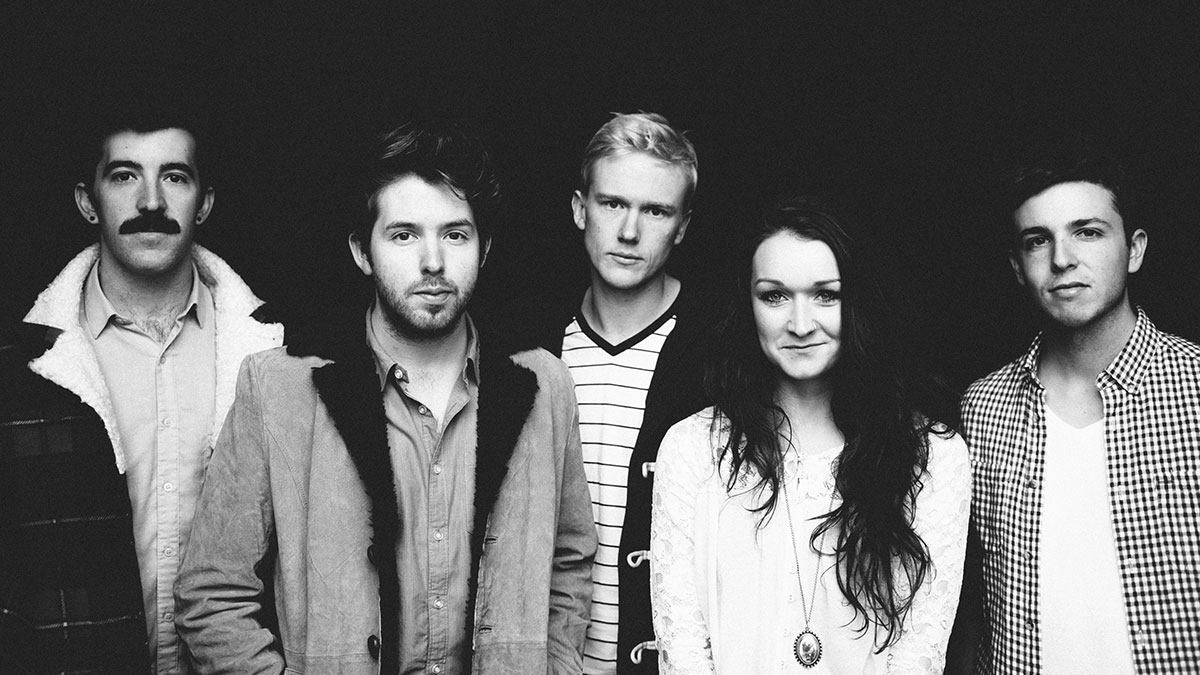 with Old Man Canyon
November 21st, 2015
Starlite Room (10030 102 street)
$20 (unionevents.com)
When Christina Lacy and Sam Bentley first began writing music in high school, little did they know their songs would lead to international success and recognition. The formation of The Paper Kites has captivated a dedicated fan-base through the gentle tug of each guitar string and the soothing harmonies present in each lyric.
The indie-folk band consists of five members hailing from Melbourne, Australia. The release of their two EPs and the success of their 2013 debut States , was fostered by remarkable talent, word of mouth and of course, the Internet. Their first two music videos, "Featherstone" and "Bloom," surprised the band by going viral shortly after being uploaded onto Youtube. And now, with the release of their second album, twelvefour, the band returns to North America for the third time to grace us with their mesmerizing melodies and their Aussie accents.
"twelvefour is a concept album, based around the theory that an artist's creative peak is between the hours of midnight and four a.m.," explains Bentley, the lead vocalist. "That idea turned into the heart of the project, so every night I'd sit down when the clock ticked over to midnight and just start writing."
Any artistic insomniac or anyone with enough teen angst could easily empathize with this theory. The late-night vibe the album creates is a distinctive shift from their initial album and EPs, signifying a sound which matures as the band does.
"It's hard to lock in and be tied down to one certain genre," says drummer Josh Bentley. "We're always trying to come up with new stuff and push the boundaries, so it keeps us and others interested."
The band worked with Grammy-nominated producer, Phil Ek (The Shins, Fleet Foxes, Manchester Orchestra) and did their first-ever recording overseas in Seattle. They'll be releasing a documentary on twelvefour, which will follow the band during their six weeks of production and capturing the creative process of recording an album.
"We're really lucky to be able to come over here to do what we do," says Bentley, "and fortunate enough to have fans who listen to our music all the way over here."
The growing popularity of the band has not taken away from their humility and the gratitude they have towards their fans.
"We're starting to get our beanies, jumpers and gloves ready for the next few weeks. We don't get much snow back home so we're looking forward to going to Canada," says Bentley, painting an adorable picture of something that will almost certainly be forgotten within moments of outdoor exposure.