Don't be so quick to judge Ahmed Mohamed case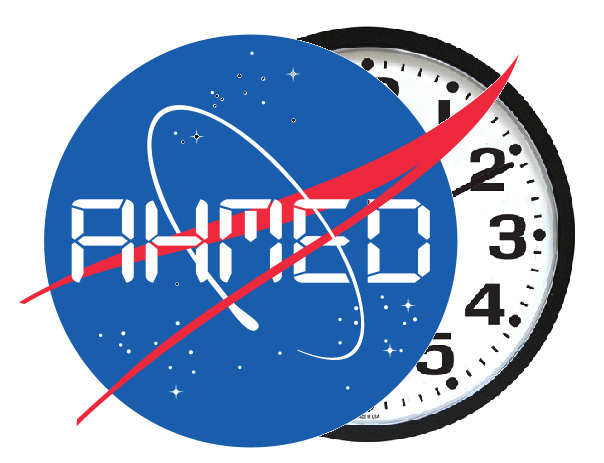 It's been six weeks since the news of Ahmed Mohamed's arrest initially made the internet rounds, and my Facebook feed still won't let me hear the end of it.
As the story goes, 14-year-old Mohamed brought a homemade digital clock to school in Irving, Texas and suspicion on the part of his teachers brought on by the clock's apparent similarity to a bomb led to his eventual arrest. This all sounds terribly cruel and unjust — social justice warriors all over the Internet have taken up arms in response, accusing virtually everyone involved of racism towards Muslims.
Of course, the story that gets all the attention is rarely the only perspective. Another less popular point of view comes from Dallas Mavericks owner Mark Cuban, who personally talked with Mohamed and a number of individuals close to the incident. On Real Time with Bill Maher, Cuban said that the fourth teacher Mohamed showed the clock to was the first to raise concerns. Cuban claimed Mohamed chose not "engage with the teacher" and that Mohamed "could have said (his clock was) not a bomb" when, according to Cuban, Mohamed did not. The police were then called.
Cuban's account of events contrasts with Mohamed's, who said he insisted to the worried teacher that the clock wasn't a bomb, to which the teacher responded, according to Mohamed, "it looks like a bomb." Mohamed claimed that despite his best efforts at diffusing the situation, the day ended with his arrest and, as he put it, "interrogation," during which he was denied a phone call to his father.
The Irving teachers and principal have been on the receiving end of an astounding amount of criticism. On Real Time with Bill Maher, former governor of New York George Pataki defended the teachers and described a "zero-tolerance policy in school for things that are suspicious." Given such a policy, it's hard to argue that the teacher was wrong to raise concerns about something they viewed as suspicious since most people's experience with bombs is limited to Die Hard and Rush Hour films. But consider the outcome if, as Maher points out, the clock had in fact been a real bomb — the teacher's actions could have saved hundreds of children's lives, and instead of being called racists, they would have been praised as heroes.
Although the school staff can reasonably be acquitted of the racism charge, the story isn't necessarily the same for the police who made the arrest. The fact that they arrested Mohammed under suspicion of a "hoax bomb" while inadequately heeding the teachers to whom Mohamed showed the clock makes it entirely possible that the arrest was made on the basis of discrimination. Nonetheless, most Internet commenters, in the excitement of their Ahmed crusade, fail to distinguish between the officers and the teachers and brand the whole situation and everyone involved as racist.
At the end of all this, of course, the only big winner is Mohamed himself, who has received everything ranging from gadgets courtesy of Google to a visit to the White House. He was invited to visit the Google Science Fair and talk with astronauts who work on the International Space Station. Employees at NASA's Jet Propulsion Laboratories have offered to give him the full tour. Most recently, he and his family moved to Qatar, where he had a full scholarship waiting for him courtesy of the Qatar Foundation — one of several that he was offered.
Mohamed was positively spoiled and the reason for his spoiling went past encouraging scientific interest. People and organizations used — and continue to use — the Ahmed bandwagon as everything from advertising space to political leverage. Mohamed has been made into a symbol: not one that promotes science and innovation, but one that serves the whims of presumptuous SJWs and the money-makers who cater to them. He has become a feel-good tactic for do-gooders who sit at their computers convincing themselves that ranting about evil racist teachers is somehow making the world a better place. The lack of perspective here is astounding and offensive, and I can think of no better way to finish than to quote Bill Maher on the subject:
"There's a Saudi who was arrested — his name is Ali Mohamed Al Nimr. (…) He was arrested for being at an anti-government rally a few years ago. Today he lost his final legal appeal to not be crucified. So they're going to crucify him — crucify him — and then behead him, in case the crucifixion didn't work. So if you haven't used up all your heroism hashtagging for the clock kid, maybe do it for this guy."
Correction: A Nov. 1 version of this article stated that Mohamed's teacher "didn't believe him" when Mohamed told them his invention wasn't a bomb. According to the Dallas Morning News, Mohamed claimed that the teacher said "it looks like a bomb." This article has been updated on Nov. 3.