Fashion Streeters: Salmaan Rashiq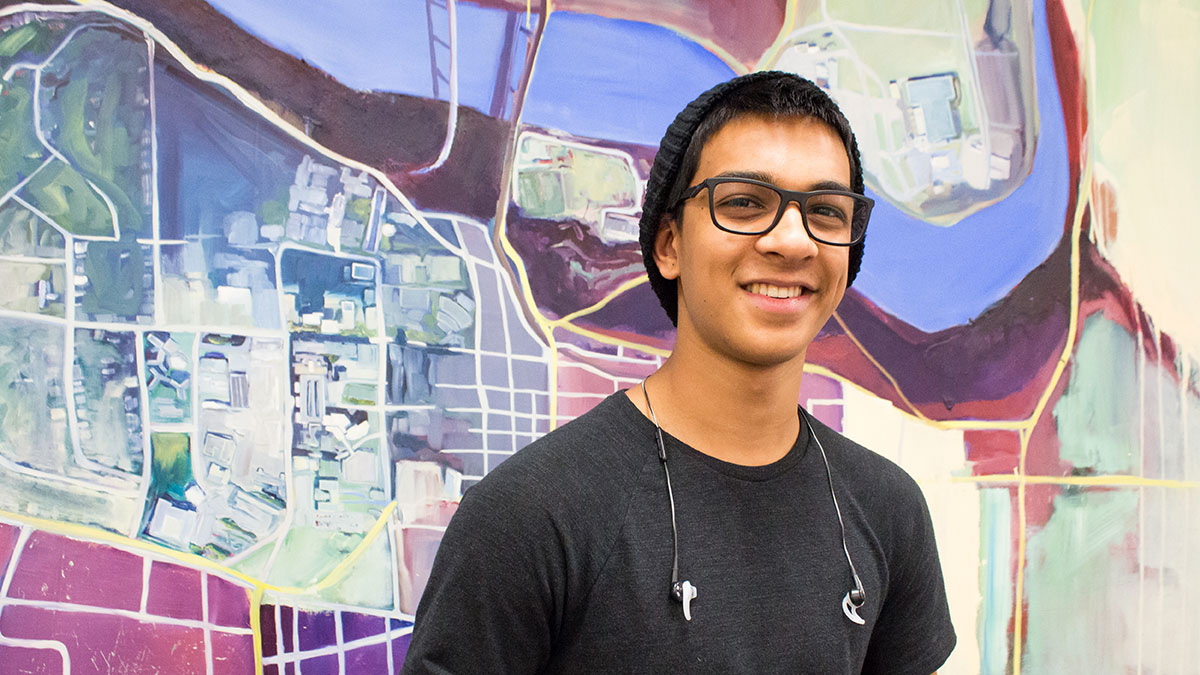 Program: 2nd
Year: Engineering
Describe your outfit:
My shoes are from Value Village and they're not mine. I borrowed these from a friend and I'm not giving them back because I like them too much. I actually put in an order for a really similar pair of boots a long time ago and they just never came. And then these jeans I've had forever. I think they're originally from Zara, but they were a dark wash and then I bleached them because I wanted them a little lighter. It was supposed to be a trial run because they were dying and they had the holes in them, but then I really liked how they turned out, so I just wear them a lot now. This shirt is from Accent and the shirt is thrifted I think.
What inspires your style day-to-day?
It sort of varies. When I was in high school I decided I wanted to start dressing better, but I didn't really know what that meant, so I dressed really preppy and so I was overdressed for school a lot of the time. I was wearing like sweater vests and chinos. And then I sort of toned it down and I dressed well, but it was boring. I felt it was boring because I was just wearing button down shirts and chinos. I didn't look bad, but I was just bored with it. I don't really know what my style is, but I like to experiment with different things and sort of enjoy the freedom to be able to wear whatever I want basically. So yeah, I'm not really sure. [My style] used to be inspired by preppy suits, jackets and stuff, and lately it's street wear. I look at pictures of people from New York a lot, and I sort of like the drape-y silhouettes.
Do you go to thrift stores quite often in Edmonton?
I like to, [because] as I'm experimenting with my style, I don't want to invest a ton of money into something I don't know if I'm going to wear a lot, so that's sort of where I'm at right now. I feel like as I develop [my style] more, I'll be able to invest in more expensive pieces.