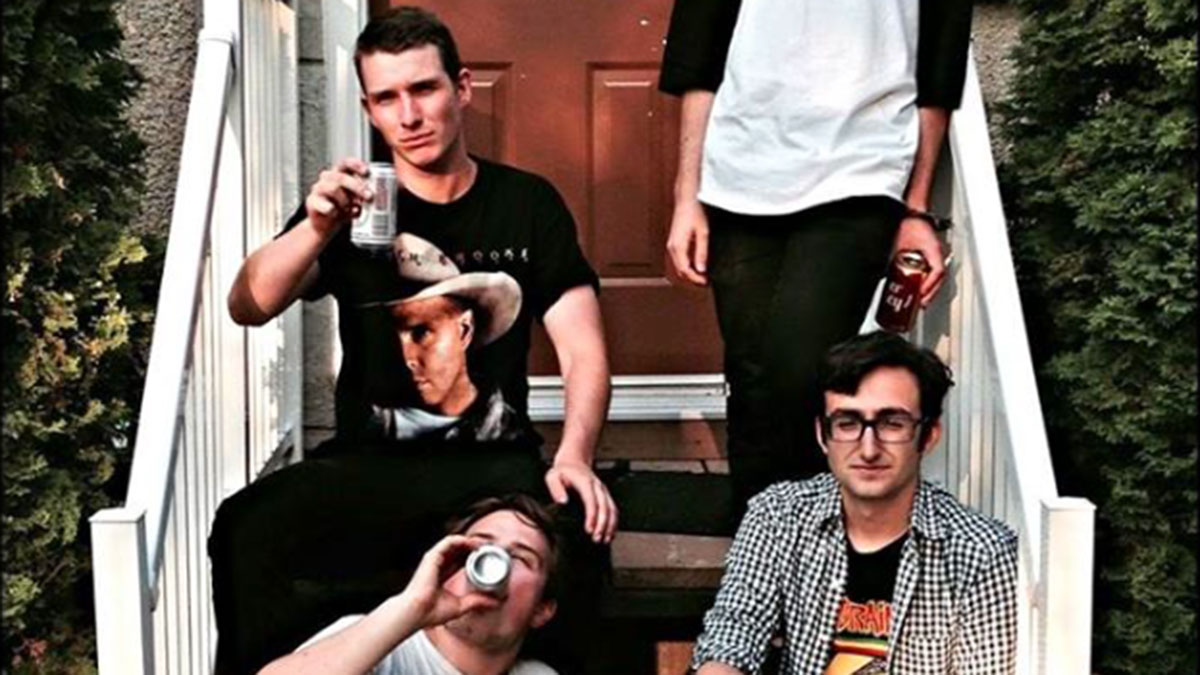 This isn't your auntie Hellen that's had a bit too much white wine on a Tuesday night. Hellen— consisting of Evan Truscott on vocals, Frederico Sacchi on guitar, Mark Miller on bass and Sam Malowany on drums — came into Edmonton's local punk scene earlier in 2015 and hasn't showed any signs of slowing down.
The group's self-titled demo was released back in July and hits as hard as a two-six of Alberta premium, but this is no stroke of luck. Hellen's undeniable energy comes from the musical roots of its members.
"Me, Evan, and Sam have played in jazz bands before and have that synergy, that magical energy together," says Sacchi.
"Hellen wasn't any of our starting points. It has been a project that we came together to work on," says Truscott.
Their demo is energetic but raw, and the band will be working again with Matt Mckeen to release a five EP slotted for release near the end of 2015. The EP will be Helen's first polished release and will be all new material.
The band aims to solidify their sound with their new EP, and it will be just a taste of what's expected for the future.
"We want to show that Hellen is not going anywhere. That we are going to keep releasing new music often and keep playing often," Truscott says.
The synergy that Hellen brings on record transfers over to their live show. Remember that last house show that you were at? That one band that was chugging white wine, crowd surfing, and slamming on the ceiling? Yeah that was probably Hellen.
"That is what most people seem to remember us from and I am so overjoyed that that is what is remembered," Truscott smiles.
What they bring to the table as performers is what many kids grew up loving about live shows, moshing, high energy, but most importantly a sharp sound. The boys of Hellen have fun, but Truscott notes that they don't compromise the performance to do so.
"Every time we go on stage I remember the feelings I had as a kid watching live bands and wanting to give that back to anyone else."
Whether playing the humble house party, or more serious venues, Hellen brings the same type of energy to any show. For those who want to experience the wine chugging, they'll be playing a free show with Messiahlator and X Ray Cat at Filthy McNasty's on November 20, doors are at 8:00 p.m.