Injecting efficiency in flu shot process: U of A pilots 'express' check-in for flu immunizations, said to reduce wait times
Richard Catangay-Liew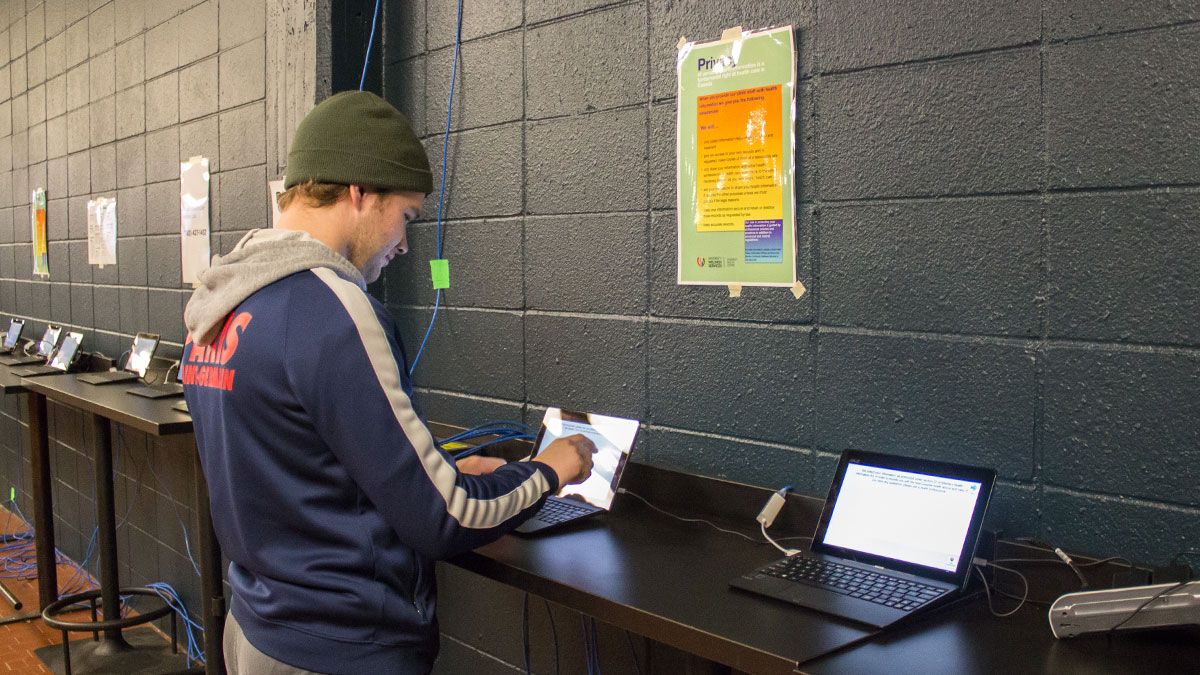 Temperature decreases and snow falls indicate the onset of flu season. Some students will risk getting a cough, sore throat and fever instead of waiting in line for their annual, recommended flu shot.
University of Alberta students and staff won't have to wait for registration at the University of Alberta flu clinic, as the clinic is piloting an online registration program this year.
Those with a ONEcard can go online to uofa.getimmunized.com and fill in all their information online. Once the three to five-minute survey is filled out, you are emailed a QR code. The code is scanned upon arrival at the clinic, and then the information is printed out. After this, all that's left is to get the shot.
Also available is last year's check-in system which uses computer stations, rather than the traditional hard-copy form.
This new system means that the entire injection process will typically take under half an hour, including the 15-minute wait after the injection. Fourth-year Pharmacy student Scott Wakeham said the new system is far more efficient than in past years.
"It really streamlines (the vaccination process)," Wakeham said. "You're not creating a bottleneck where people are filling out forms."
In past, a triplicate paper form would have to be filled out upon arriving at the clinic. In comparison to the 15-minute survey, Wakeham said the online registration "is just like sending an email or text message."
For University Wellness Services Clinic Manager and registered nurse Beth Woytas, the U of A is an ideal place to pilot a project like this.
"Students are tech-savvy," Woytas said, "they type better than they write, and would rather use an electronic device. We're trying to hit this demographic with technology."
Though this is currently the only program of its kind in Canada, Woytas said she hopes similar setups could increase efficiency of vaccination clinics everywhere.
"It makes it faster for anybody getting an immunization," Woytas said, "so it can be done at any clinic, anywhere."
Aside from the innovation in line management, Wakeham pointed out the importance of getting the influenza vaccine.
"The flu is a very serious disease that can keep you in bed for seven to 10 days," Wakeham said.
"The more people that are immunized, the less mobility the virus will have."