Noodle Nation: Tao Garden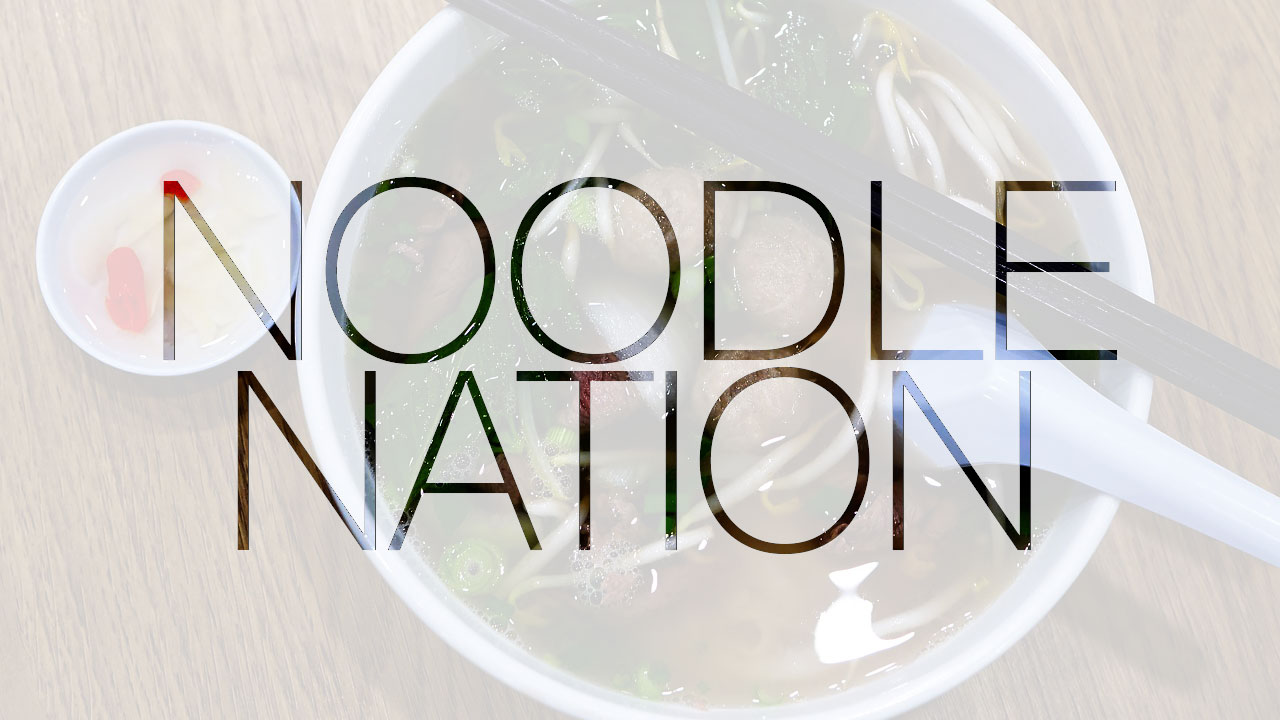 Tao Garden is located at 9642 107 Ave NW and is open 10:30am – 10pm Wednesday thru Monday.
Atmosphere
When you first walk into Tao Garden, don't be alarmed if you get a sudden flashback of the time you had to go visit your friend's obese grandma where you wound up sitting across the table from her as she chain-smoked a carton of Rothmans in her coffee-stained moo-moo, all while claiming that "you just must try [her] world famous, week old, meatloaf." The rather bland decor and forest green vinyl covered tables will do that to anyone. Don't let that dissuade you, as you will soon hear the trickle of their in-house water fountain, notice the fully stocked bar (margarita and pina colada mix available) and realize that you are about to commence your first choose-your-own-soup adventure! That's right, you choose it, they make it! You can be the boss for the one lousy hour you get everyday for lunch (just don't be a dick about it, the staff are awesome).
The staff welcomes you with a Chinatown charm that hugs your soul until your insides hurt. I would describe the atmosphere in two words as affably urbanite. Yeah I used a thesaurus, so what.
The Noodles
Barret: They say God hates a coward, so I started this soup off aggressively with the Szechuan Spicy Soup that comes with a description as "super spicy". I chose the thin rice noodle and kept it pretty conservative in the toppings department. I chose the sirloin beef slices, the sliced beef brisket and the fish balls. If your feeling adventurous, you can get anything from cuttlefish balls to century eggs to luncheon meat. The possibilities are endless! Things can get pretty wild just by checking a few extra boxes on the order form.
My first thought as I took my first taste of the soup was that I may have made a terrible mistake. I had flown too close to the sun, gotten out of my depth and spiced off more than I could spice; this was the big leagues of spicy soup. There was nothing to do but commit to the game, and I was happy to find that I was able to rise to the occasion. By the time I was a quarter of the way in, I was quite enjoying the Szechuan broth. My pessimistic taste buds had either gotten with the program or died off.
If you're down with the spice get the Szechuan Broth. The noodles were great, with nothing out of the ordinary to report. The brisket comes in bigger chunks than other places, while the sirloin beef strips were lean and delicious. I can never resist something that comes in ball form so I decided to add the fish balls. Not sure what type of fish or simulated fish flavour were in them, but if you like fish and you like balls I would tell you to go for it. Overall, great soup, and if you order something you don't like at the Tao Garden you really only have yourself to blame.
Evan: I embarked on my soup adventure with the Satay (medium spicy) broth and added shaved sirloin steak and baby bok choy for added goodness. I went with the vermicelli noodles for energy. The wait wasn't bad, especially considering you're getting your very own made-to-order bowl of noodles. Warning: the dish comes out burning hot and you may need to let it sit before diving in. Once it cools down, enjoy the smell and overall appearance of your masterpiece. The broth was flavourful and satisfying on its own. The steak was tender and tasted like cow flesh should. The baby bok choy was… well it tasted the way you would think a winter-hardy Chinese cabbage should: bland, but healthy. The noodles were also delicious and plentiful. If I had to describe the dish in two words: tongue orgasm.
Overall
Overall we rate Tao Garden 15 out of 17 fish balls, making it a Chinatown must-try. The staff were pleasant, the noodles were amazing, and the custom soup adventure was awesome, especially if you're a greedy only child and get everything your way.
Fortunately for you, Tao Garden has moved past the old saying, "In God we trust, all others must pay cash," and actually accept plastic.
Tired of eating boiled eggs from a ziplock bag for lunch? Upset that you have only now realized you have no friends? Join us for noodles every Wednesday around 1pm. Shoot me a text at 780-239-3481, (I'm getting tired of this creepy weekly lunch date with Barret, lets make it a lunch party Noodle Nation!).