Bond and Beachwear: Pharmacy students to compete in mock beauty pageant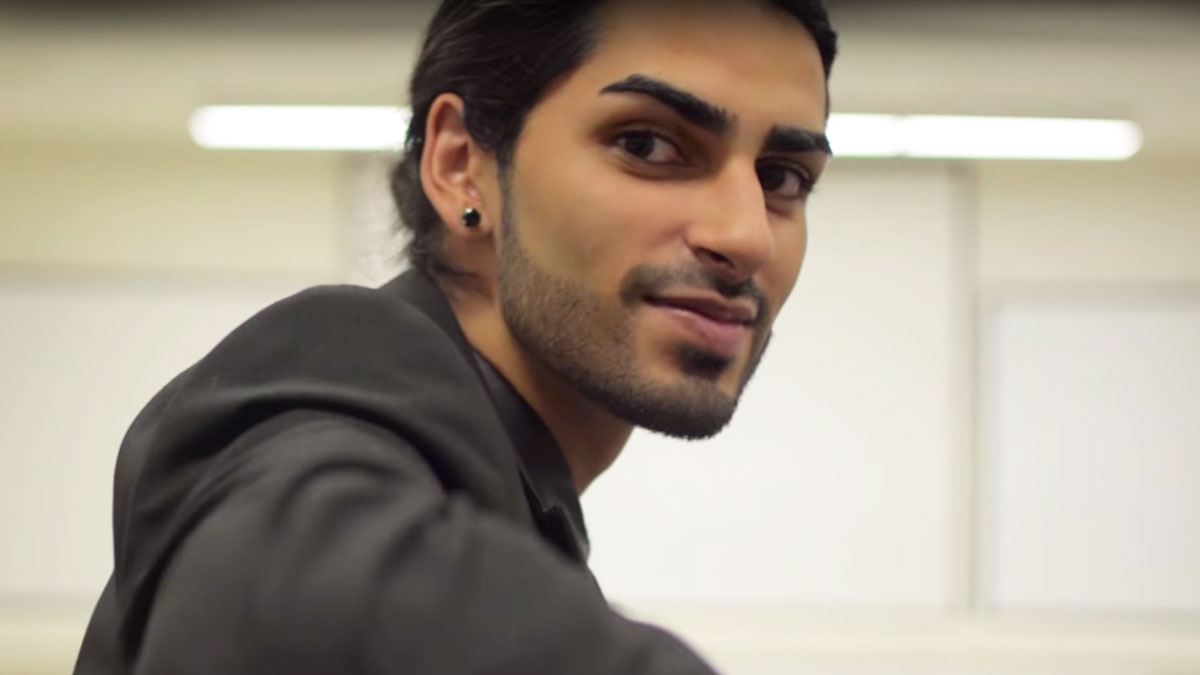 We all know what to expect in a standard beauty pageant — wide smiles and world peace. But a mock beauty pageant can "go anywhere from someone singing and playing the piano to somebody running on the stage in spandex doing a dance to Taylor Swift," Alberta Pharmacy Students' Association Vice-President (External) Aliaksandr Savin said.
That's what can be expected at the James Bond-themed Mr. Pharmacy pageant on Saturday, Nov. 28 at 6:00 p.m. in the Myer Horowitz Theatre. Contestants will face off in a pageant including a talent competition and a Steve Harvey-less game of Pharmily Feud, where they're asked questions such as, "What do you do with a pill bottle that you wouldn't do with your wife?" The men will also be appearing in beachwear at some point in the evening, Savin said.
Although all competitors are from the Department of Pharmacy the evening is open to anyone who wants a "good vibe" for starting the high-tension time of exams, Savin said.
There are eight Mr. Pharmacy competitors, two for each year of study in the faculty. This year's contestants are first-years students Jaryd Gallant and Sean Hanson, second years Chandan Sangha and Kevin Zapf, third years Callen Kenyon and Roy Tram, and fourth years Deon Sopko & Raj Bharadia.
The Mr. Pharmacy selection process is random — potential contestants put their names in a draw and are then entered to compete if they truly desire. Neither of 2015's first year competitors Jaryd Gallant and Sean Hanson expected to be drawn, but both decided to "go with it." As competitors, they hope to raise awareness for men's health and impress the ladies in the stands. Gallant and Hanson said they are both a little nervous going in.
"It's like 700 people watching us on stage doing silly things," Hanson said. "I probably won't sleep Friday night."
Training for Mr. Pharmacy is comprised of mainly mental preparation — not so much physical, Gallant said.
"(I've rehearsed) in my bedroom," he said. "And I went for a run once."
Performances this Saturday are classified, but they are going to be entertaining Aliaksandr Savin said.
Savin himself was a Mr. Pharmacy competitor last year, and said it was "the most ridiculous funny experience (he's) ever had."
All proceeds go towards Movember Canada, a charity for men's physical and mental health. Founded in Australia in 2003, Movember has expanded significantly to places as distant as the U of A and is now is regularly participated in on campus. This year will mark the sixth Mr. Pharmacy event on campus, which serves to end the classic moustache-growing competitions on a fun note.
The fundraising goal for 2015's Mr. Pharmacy and other Movember initiatives in the Faculty of Pharmacy is $20,000. Last year, that goal was $15,000 while $33,000 was raised.
Although young men don't typically have to worry about physical inactivity and prostate health that Movember Canada seeks to raise awareness for, hosting the competition is a way to show Pharmacy students' care for the greater community and their desire to make an impact on health, Savin said.
"(Pharmacy students) study so much about medications or conditions but it's nice to actually get out there and help someone get treated because you were able to fundraise those $10," he said.
Mr. Pharmacy will also hold a wine and cheese intermission and silent auction. Entry is $21 for students and $31.50 for the general public. (https://www.ticketfly.com/purchase/event/987985)
Youtube video: https://www.youtube.com/watch?v=qNPJ0OFuwlA