Royal Bison Craft & Art fair returns to Edmonton for two weekends
Lisa Szabo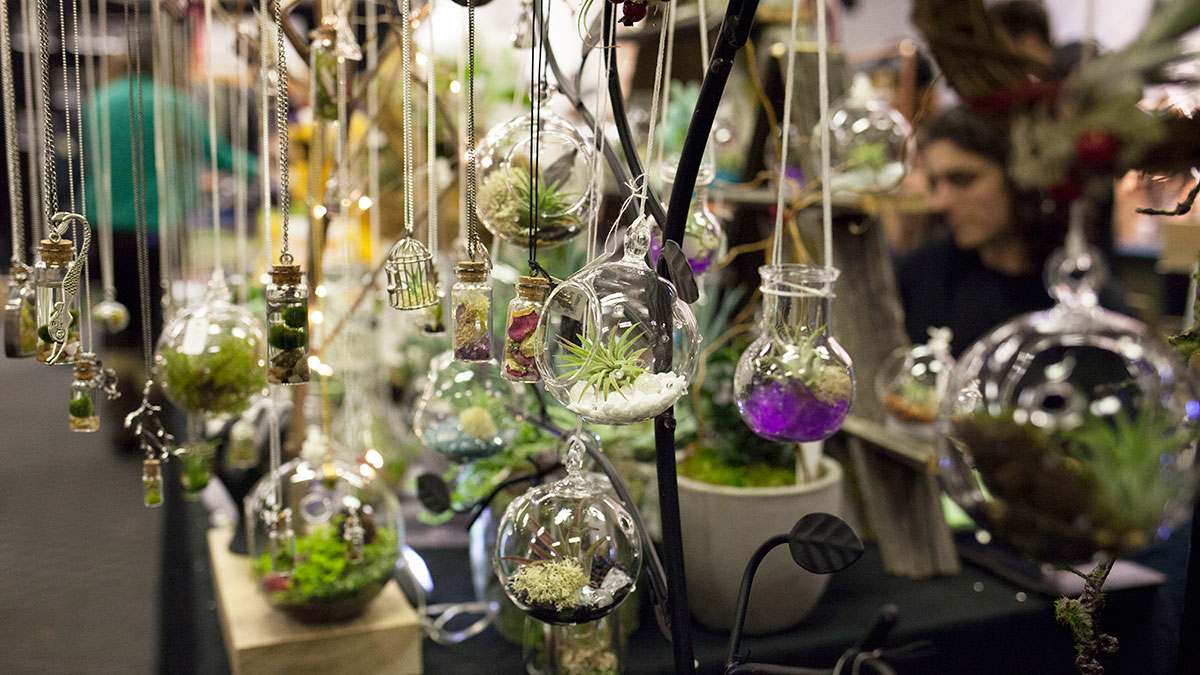 The snow has yet to fly, but the time for Christmas craft sales is upon us. Among those returning for another year to showcase handmade and locally designed products is The Royal Bison Craft & Art Fair.
Founded in 2007 by Raymond Biesinger, The Royal Bison is a twice-a-year arts and craft fair that brings together local artists and patrons for a community-minded event.
According to Vikki Wiercinski, a University of Alberta Art and Design grad who now co-facilitates the fair with her husband, craft culture in Edmonton has changed drastically since The Royal Bison began eight years ago.
"In 2005 or so, we really found that everybody was focused on handmade," she said. "And what's happened in the last ten years is that people started realizing that they were getting better as designers, but their own skills at hand-making weren't getting any better, or things were getting harder to produce on a mass scale."
Since its inception, The Royal Bison has evolved to meet the needs of a changing craft culture by including vendors who design and manufacture goods rather than just hand making them.
"What makes us special is that there's this category of designer who want the chance to show their wares and they maybe aren't necessarily making everything by hand and we encourage it because it's designed in Edmonton and professionally produced."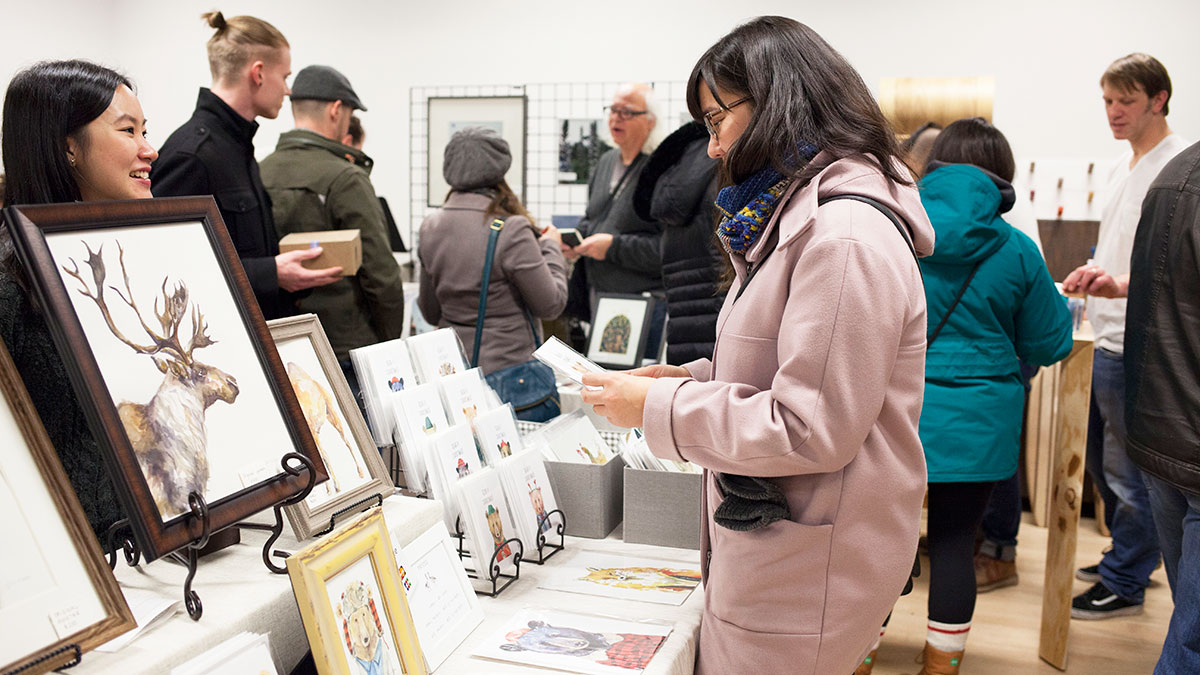 She says there are still vendors hand knitting, hand-painting, and selling one-off prints, but much of the fair showcases designers who do the design work themselves, but have products manufactured elsewhere.
"The handmade revolution is over," Wiercinski says.
The fair hosts 70 vendors, and last Christmas saw over 4,000 people in one weekend. To accommodate the number of visitors, which Wiercinski says has doubled in the past two or thee years, The Royal Bison has introduced a second weekend to the Christmas fair. This allows more people to attend the event without disrupting the cozy, community feel.
"We very purposely and consciously maintain the Bison at the size it is and the location it's at. You don't want to mess with a good thing," she says. "And it does get busy in there at times, but if you come at the right time you have the opportunity to chat with your neighbour down the street that you haven't seen in a long time or an old design school friend. So there's a lot of value to it being how it is."
At the heart of the Royal Bison is a desire for a community event that is a "snapshot of current goings-on" in art, design, music, and really any indie field in Edmonton. For this reason, the fair strives to include as many Edmontonian vendors as possible.
"How do we tell someone from Edmonton they're not at the Royal Bison when our goal is for the most part to provide a snapshot of what's going on in Edmonton, and pick someone from Calgary or Vancouver instead?"
Adding the extra weekend at the Christmas sale last year opened up a few spots for out of town vendors who Wiercinski felt were doing interesting work that Edmonton hadn't seen before. More of the same can be expected this year.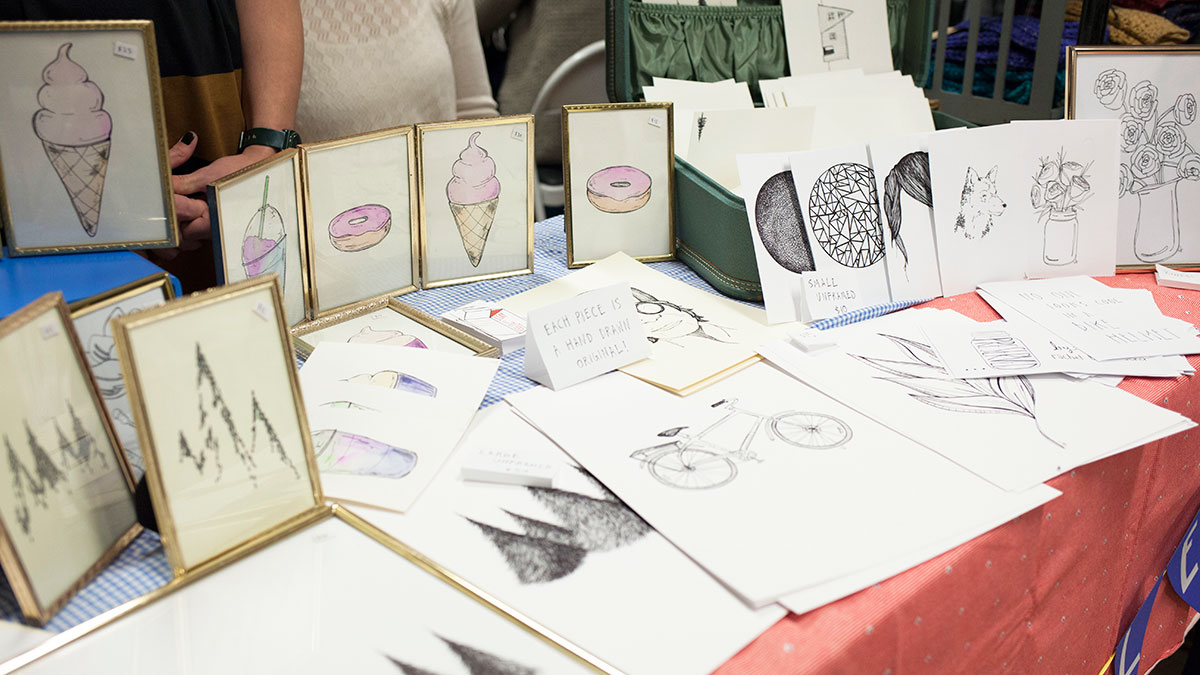 Since community is such an important part of the event, The Bison tries to keep its admission and table fees as low as possible.
"Our tables are nowhere near the cost of any other craft fair that has this kind of attendance, and we want to make it an affordable accessible fun hangout for families and people our age and anybody in between," she says.
The fair will take place Nov. 27-29 and Dec. 4-6, at the Strathcona Performing Arts Centre and admission is $3.00. If you're searching for quirky, locally designed, and unique gifts this Christmas, The Royal Bison has what you're looking for and more.
"Our goal is much more altruistic than just grabbing some gifts at the mall. We definitely aim to give an experience."