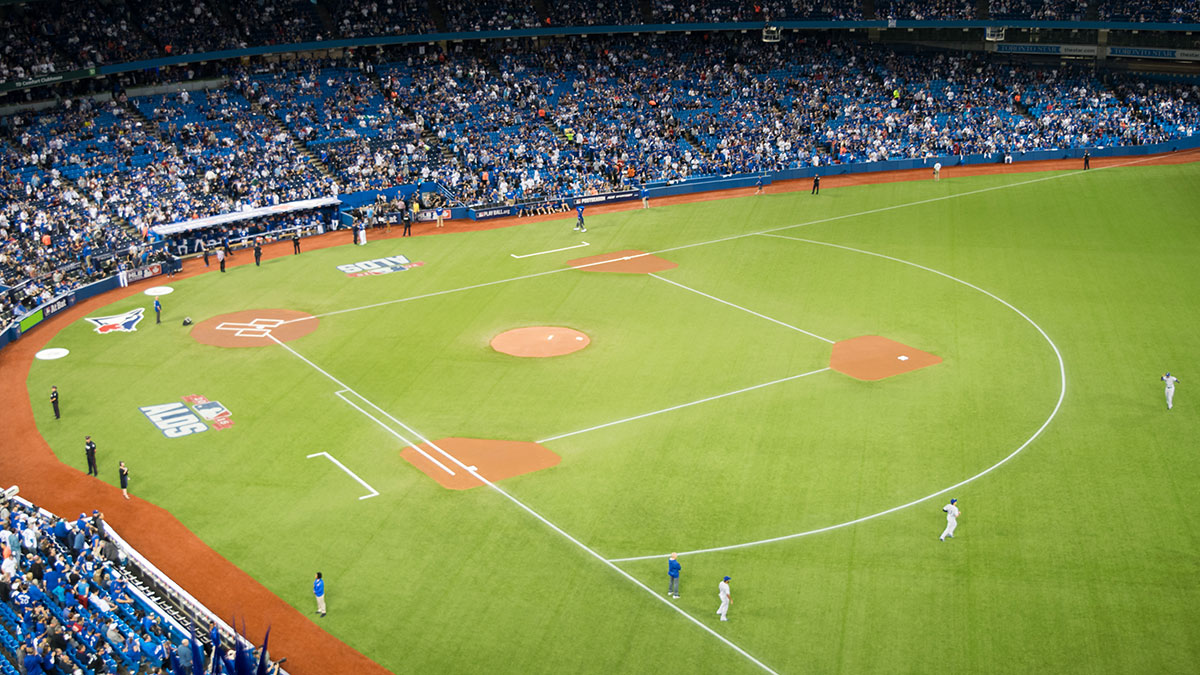 The Reds' Fire Sale
The Cincinnati Reds were terrible this year. They were eaten alive in a division that housed the three best teams in baseball, and then they traded away perennial all star Johnny Cueto at the trade deadline. They didn't part with any of their other notable players, most notably Aroldis Chapman, Jay Bruce, Joey Votto, and Brandon Phillips.
While Phillips and Votto have no-movement clauses in their contracts, Bruce and Chapman will both get considerable interest from teams who are looking to make a playoff push in 2016. Chapman has spent the majority of his five major league seasons throwing triple digit fastballs and shutting down games in the ninth inning, so he'll appeal to any team that had issues in that regard last year.
A team like the Red Sox, who were picked by many to win the AL East this past season, would surely love to have Chapman as a ninth inning stopper. Bruce is a less appealing name, especially in a free agent class that is very deep in corner outfielders, but may been seen as a more affordable alternative to players like Yoenis Cespedes and Jason Heyward.
Another interesting name that has arisen in talks is third baseman Todd Frazier, who got off to a torrid start to the year, but faded like the Reds' postseason chances in the second half. He's a free agent in 2017, and provides a strong power bat from the hot corner. Teams may also come inquiring about him during the winter meetings.
There's a very strong chance the Reds will enter 2016 a very different team from the one that went 64-98 last year.
What will the Jays do?
It's safe to say that not many expected Alex Anthopolous to leave his position as General Manager this offseason, but here we are. Tony LaCava is the new (interm) GM, and the Jays head into the offseason with the same problem they had last offseason: a lack of starting pitching.
With David Price supposedly on his way to reunite with former manager Joe Maddon in Chicago, the Jays are left with more questions than answers in their starting rotation. ACL tear-defying wonder-boy Marcus Stroman will be in the mix for the number one spot, but after that, things get a bit murky.
The Jays picked up R.A. Dickey's $12 million option, so he'll be back for another season. Mark Buehrle's retirement is still up in the air, but he's a free agent anyway, and given the way he pitched over the latter half of 2015, the Jays might not even want him back. Marco Estrada was a breakout performer in 2015, but is a free agent as well, and still hasn't given any indication he'll accept the Jays qualifying offer. Aaron Sanchez and Roberto Osuna are both candidates for the starting rotation, but inserting one or both of them means that the bullpen will be severely depleted.
All this should mean that the Jays should be linked to a big starter in free agency? You'd think so, but no. The Jays actually seem to be coveting Orioles first baseman Chris Davis, MLB's homerun leader last year, because you can never get enough offence, right? The Jays would be well served by adding a solid starter to their rotation, even if it isn't a top tier ace, but you never know what Mark Shapiro and Tony LaCava may have up their sleeves.
Pitchers Reign Supreme
There's a huge surplus of pitching talent in this year's free agent class, and it's not just the big names, there's excellent secondary depth as well. Aside from pitchers like Zack Grienke, David Price, and Johnny Cueto, who will all command ace-level contracts, there are secondary starters like Jeff Samardzija, Jordan Zimmerman, and Scott Kazmir that would make an excellent addition to any team looking to strengthen its starting rotation.
While massive bidding wars may start over the top tier talent, a team that's able to add two solid middle of the rotation starters may end up doing just as well. With so much talent at the top end, teams may be able to get a good starter for better value than if the starting pitching market was less saturated.
Once the dominoes of Grienke, Price, and Cueto begin to fall, expect teams to start scrambling to get the players they want.
Qualifying Offers Galore!
This year, a record 20 potential free agents received $15.8 million qualifying offers this offseason. That number represents a significant spike from last year's 13 offers. No free agent has ever accepted a qualifying offer since its inception three seasons ago, but this could be the year that changes.
With the collective bargaining agreement set to expire in 2017, there's no guarantee that qualifying offers will be around after that point, meaning that certain players may want to hedge their bets, take the guaranteed money, and bank on having a good season next year in order to position themselves for a big payday in the 2016 offseason.
Another tempting to accept a qualifying offer for lower tier free agents like Brett Anderson and Ian Kennedy is the fact that next year's free agent pitching class is nowhere near as strong as this year's group, meaning that if they have a strong season under their qualifying offer, it puts them in position for a huge multi-year deal in 2016.
Another thing is that making a qualifying offer on a player means that if a different team signs one of these players, they'll be forced to forfeit their first round draft pick in the 2016 draft unless they're picking in the top 10. So if a team is weighing on signing a player who's been qualified, they'll have to determine whether or not they're worth the draft pick they'll have to give up.
Players have until Friday to accept or decline their qualifying offers, and it will be interesting to see whether or not anybody does in fact accept one.