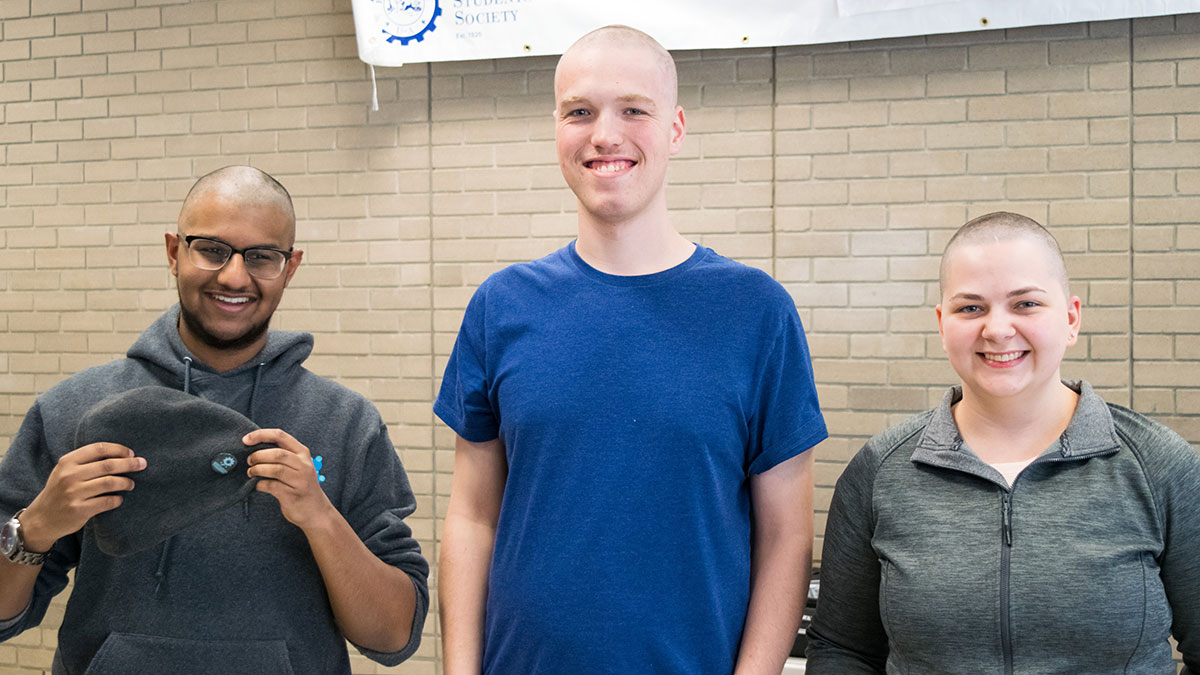 There was hair everywhere in ETLC, as the Faculty of Engineering hosted their 12th Annual Headshave last week.
Benefiting the Alberta Cancer Foundation, the event has raised over $250,000 since its inception 12 years ago. Event Coordinator Bill Tran was helping to run the event for the third consecutive year, and though he might be hogging his role, the fourth-year mechanical engineering student said the head shave has been a rewarding event to organize.
"It's an event that's been here for a while," Tran said. "And when you get the opportunity to organize it, see it from start to finish, and contribute to the community, it's awesome."
Tran said that he expected anywhere from 20 to 30 people to show up and lose their locks, and hoped more would step up on a whim. Fourth-year Mechanical Engineering student Alex Steneker was one of those.
"I looked over at the event and said to my design project group that we should go and get our heads shaved," Steneker said. "Not everyone was so into it, but I managed to convince a friend to come do it as a bit of a group thing."
The newly-bald Steneker said that a friend had contributed a donation to see him get buzzed, and that he wasn't intending on stopping there.
"I intend to get my girlfriend and family to donate," Steneker said. "And forcing everyone I can to donate to this cause."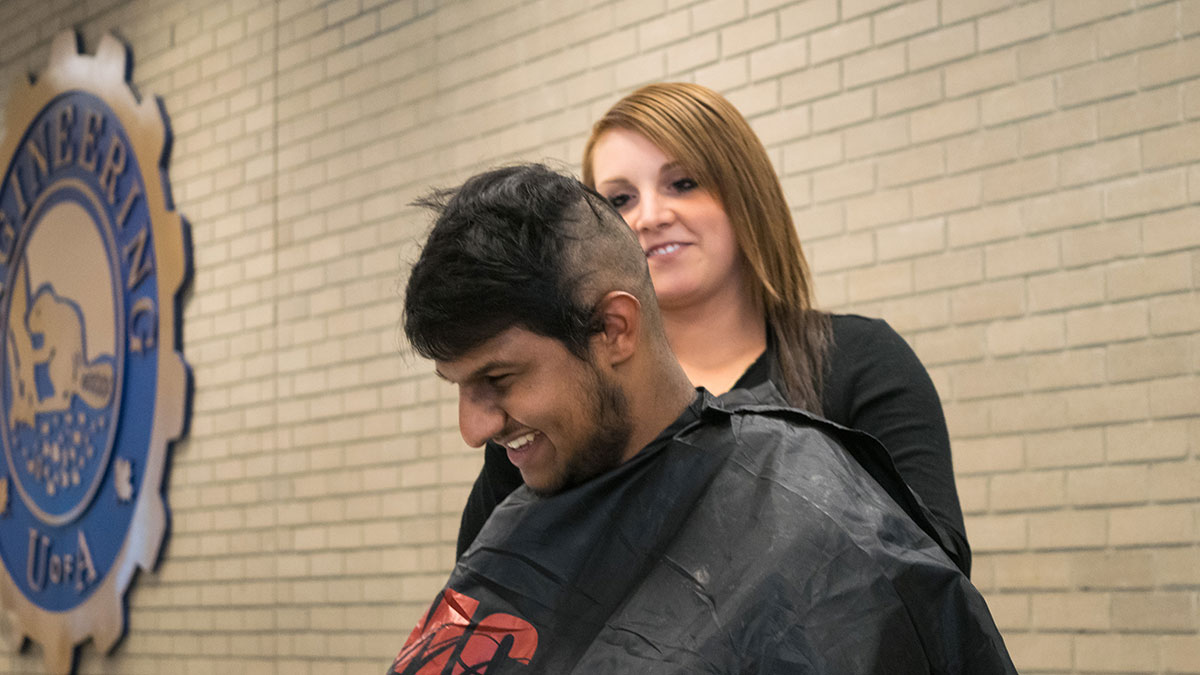 Also in attendance were the brothers who started the head shave 12 years ago. Gary and Graeme Wicentowich's father was battling terminal stomach cancer in 2003, and some of their friends and family helped organize an event in his name. Razors for Ron, though not university affiliated, was a huge success, and raised over $12,000 for the ACF.
"We had participants that day from age three to 63," Gary said. "So that was a great day for everyone.
After the success of the first event, the brothers decided to bring the headshaving marathon to campus. As Faculty of Engineering Alumni themselves, many of Gary and Graeme's classmates were participants in the inaugural event.
"We're really proud to see that this great event has continued," Gary said.
"It makes you feel really good."
Though both brothers graduated years ago, they said they were proud of how strong the event still is. Graeme also credited the CDI College Esthetics Program for providing volunteers to do the headshaving.
With several notable professors and academic leaders having shaved their heads in the past, Student's Union Vice-President (Academic) Fahim Rahman was amongst the balded this year.
"With it being so cold out, they're pretty brave," Gary said.