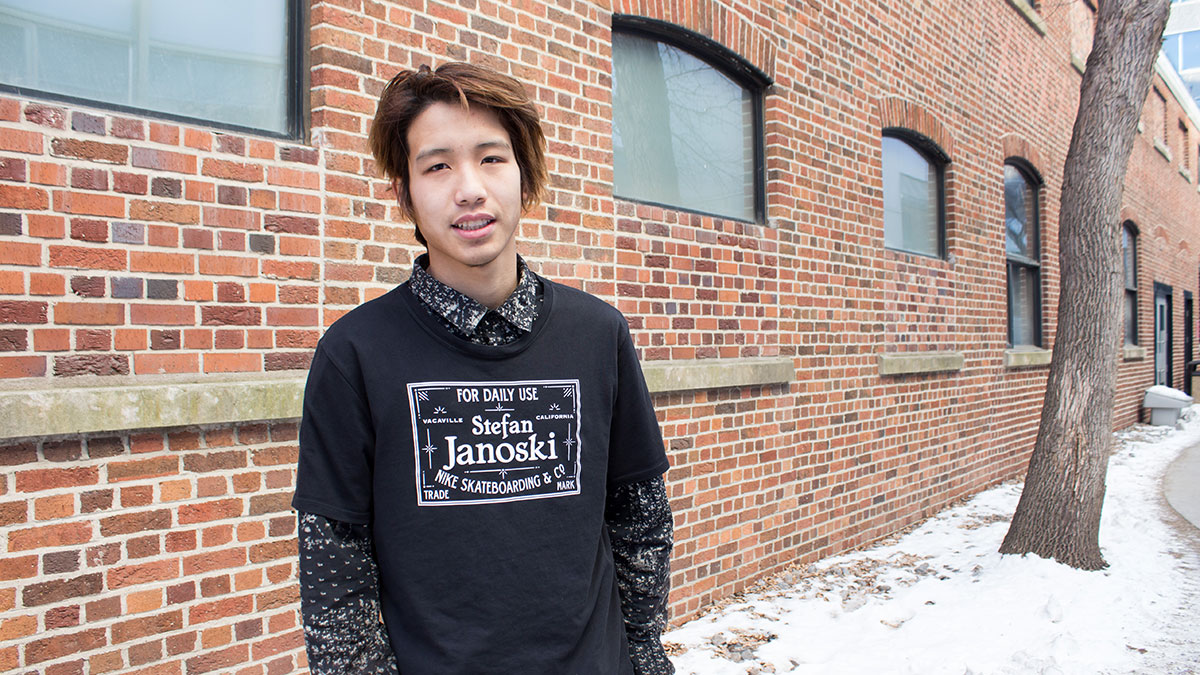 Shawn Qu
Engineering II
Tell me about what you're wearing.
l have a shirt that I got from my friend who works at a skate shop. I got my shoes back in BC, I saw my friend wearing them and I thought they were sick so I got a pair too.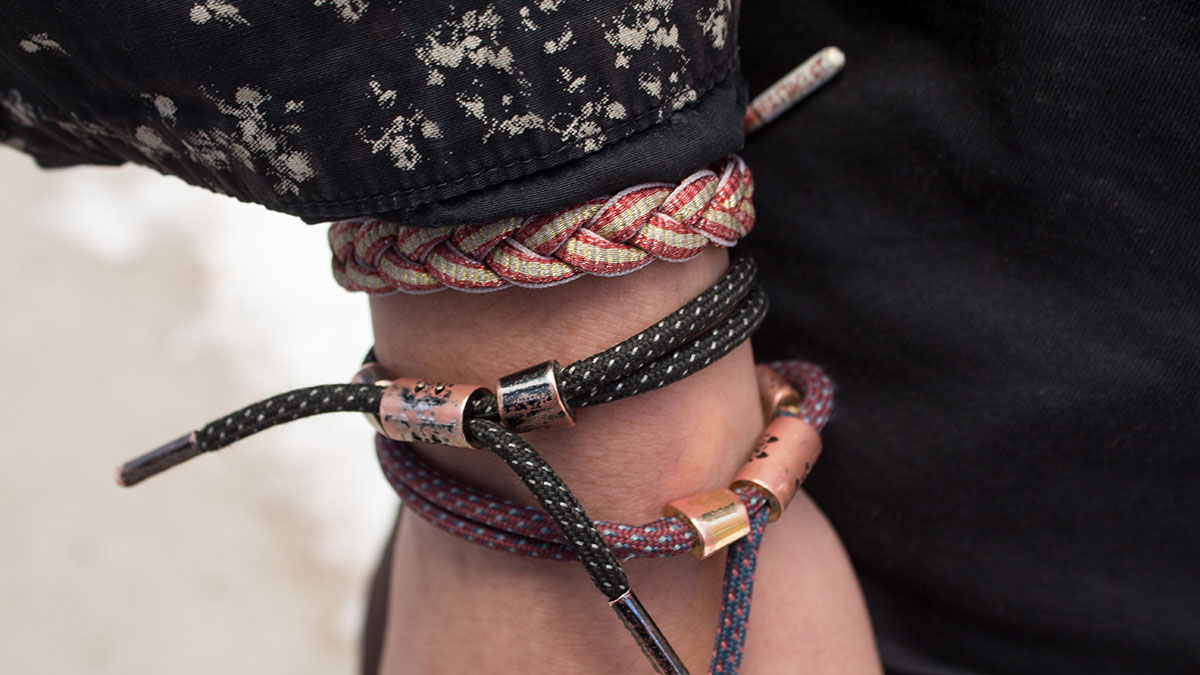 What inspires what you wear?
l just dress the way I feel comfortable. I don't care much about style, I just like being comfortable. I wear black. If it gets dirty it's harder to see, so that's a good thing about wearing black