U of A Ski Club brings fun loving atmosphere to campus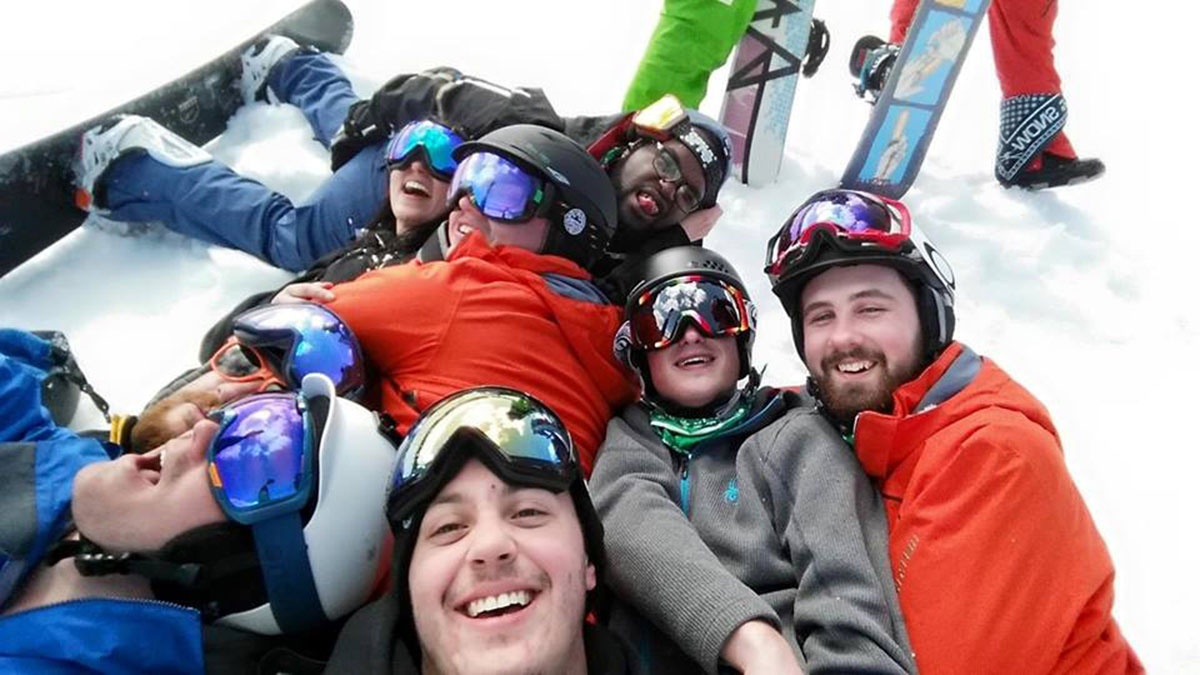 Above everything else, the University of Alberta Ski Club wants you to have fun.
That's the main goal of club president Robyn Paches, who has set out to create an inclusive environment whether you're a new or seasoned member. Paches has been involved with the club since his first year of university and said he chose them because of their welcoming attitude.
"I was at clubs fair, walking down the aisles like everyone else, and the ski club just stood out to me," Paches said. "They were just all really friendly people. I think that's what drew me to it in the first place."
Paches decided that he wanted to get more involved in helping run the club's ski trips. Two members of the ski club and two representatives from the travel company that organize the trip are called upon to make sure that guests are having a good experience: from the initial bus ride, to the stay at the hotel, and on the returning bus ride.
Paches said that the leadership aspect appealed to him the most.
"I wanted to be that guy on the mic, getting everyone excited," Paches said.
Eventually, Paches made the executive team, and now, as president, he wants to make the club the best it can be. This year, the club hired a specific position for marketing, something they hadn't focused as much on in the past. They also want to improve attendance at their bar events.
The improvement that Paches highlighted the most however, was one that sees the club reaching out to more international students. "Exchange students especially, are only a year or six months, and when you're in Alberta, one of the big things to see is the rocky mountains, and we offer a cheap way to do that," Paches said.
The plan seems to be working so far, as the club's first trip, which happened over the weekend of Nov. 20-22, had 50 per cent of its guests hailing from outside of Canada.
"It was cool. They rode hard, they partied hard, but they were respectful, everyone was there to have a good time and meet people," Paches said.
There are people that attend these trips from different reasons: some are there simply for the skiing, and some are there simply to party. Paches said that while people are free to have a good time, it's important that they remain respectful.
"The big balance we have to strike is that there are people that are there for the skiing, and then there are people that are there for the party as well," Paches said. "We don't want any kind of pressure on people to behave in a certain way. We want people to come on the trips, enjoy it, and get the best experience possible depending on what they want to get out of it."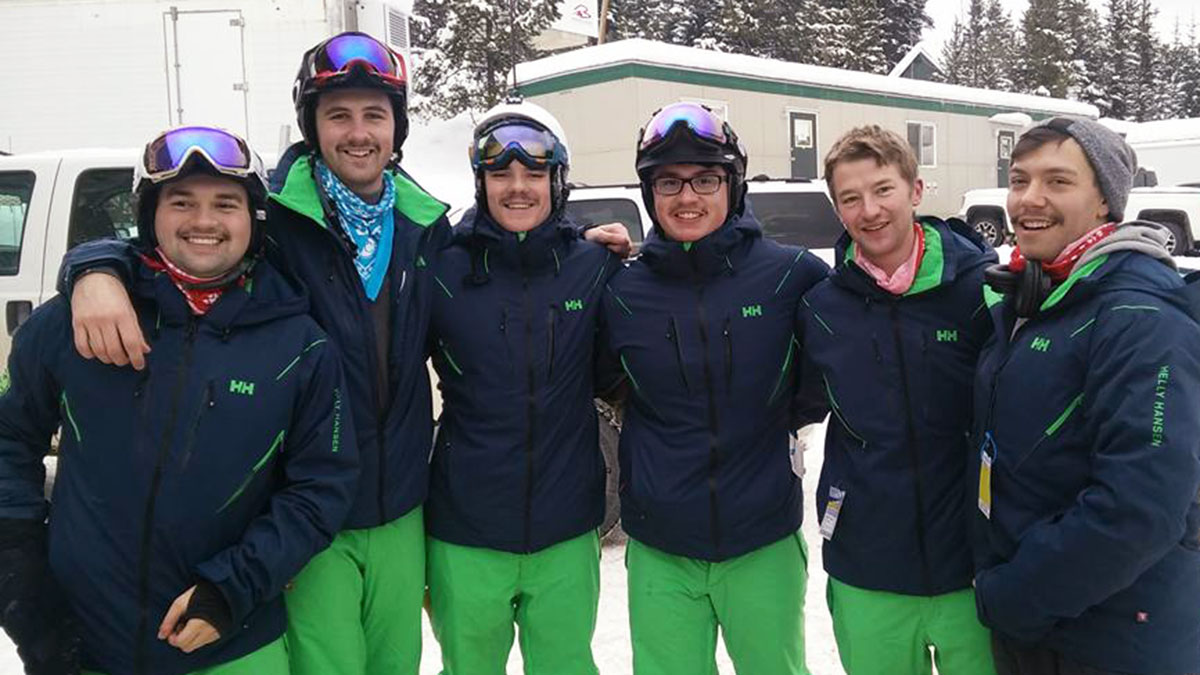 The club runs four major trips in total during the school year, with each having its own unique set of characteristics. Their "Movember" trip ran two weekends ago, and is a smaller and more intimate, with the focus on most members getting to know each other. This year, the club went to Marmot Basin.
Both their New Years and winter reading week trips are more high energy, with the New Years trip being the biggest one the club runs. Paches mentioned that this one tends to attract large groups, making it a good choice for anyone looking for a skiing holiday with their friends.
The winter reading week trip, while slightly smaller, is usually very heavily focused on a theme, and often, the two busses will be pitted against each other in friendly competitions based around the theme of the trip. Last year's theme was "wizards vs. rock stars."
Finally, the club's final trip of the year, Spring Shaker, is what Paches called the most intimate of all. It's always organized at a resort with on-hill accommodations, with groups getting their own suites on the hill.
"Spring Shaker is all about the die-hards, the ones that come on every single trip, and love the ski club, and love our atmosphere," Paches said. While club regulars frequent Spring Shaker, Paches said that it's still very accessible for newcomers.
"Even if you're not a regular, you're still going to be going on this trip with a good group of people," Paches said.
Of all the trips the club takes, it's the New Years one that is the most special for Paches, as it was that trip that sold him on becoming a member of the club.
"I was absolutely blown away by the scale of it, all these people in one place that love skiing just as much as I do," Paches said.
"I went solo on my first trip, and got put in a room with random people. I'm friends with them to this day."
The club's next trip will be their New Years trip, which will take four busses of participants to Apex ski resort near Penticton, from Dec. 30 on Jan. 2. For anyone looking to get involved in the club, this will be their next chance to get the full Ski Club experience that got Paches hooked for good.