Workhouse woes: Victorian studies of a self-proclaimed 'newspaper nerd'
Jamie Sarkonak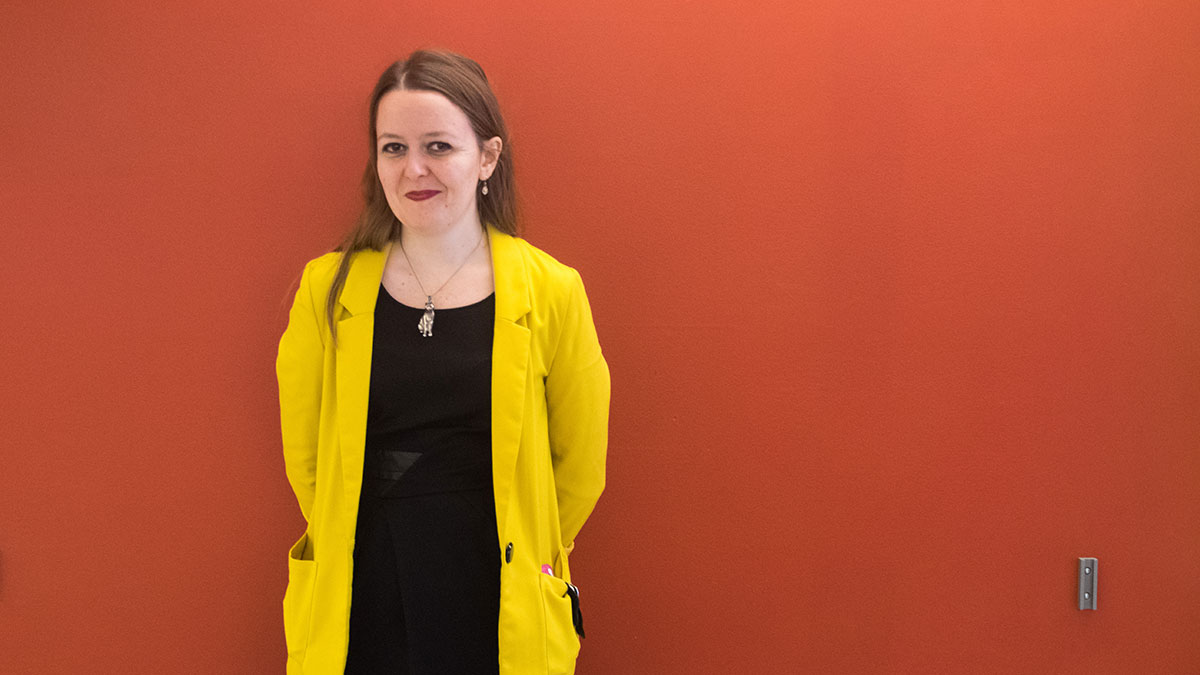 Jillian Richardson loves leafing — or clicking — through tabloids, pamphlets, local newspapers, national newspapers. As long as they're from 1800s London.
Richardson is a PhD student and "archive junkie" in the Department of English and Film studies who has been focusing on historical undercover journalism. Her research seeks to expose these writings and answer questions such as what gave writers and publications authority, how Victorian undercover reporting changed over time and what role gender played for writers.
The trend of going undercover in the media was invented in the 19th century England by the middle-class writer names James Greenwood, who dressed up as a working class man and spent a night among the poor in a workhouse. Other undercover writers continued the practice, disguising themselves as homeless or poor and then publishing their experiences.
Studying archives comes with difficulties. Not all Victorian newspapers are digitized, especially if they were less popular. Archives also require a lot of browsing which is time-intensive.
But Richardson's research has been "a lot of fun," she said.
"(As a PhD student) you have to find your own way to love something, which for me has been for seven years," Richardson said.
Richardson's love has been following how Victorian reporting engaged with popular readership, which differed in subtle ways depending on the audience. Pricing, illustration and headlines are among the factors that shape the meanings of an article or an undercover report. These were used to inform readers of social issues and entertain, but they also took a position, she said.
"Certainly you want to think of the newspaper as a creative thing," she said. "But it's also a commodity thing. You're trying to sell an audience a certain position or view in a different way than literature."
Right now, no one else is working on undercover reporting in Victorian journalism. Richardson finds plenty of old articles that would have remained undiscovered if it weren't for her browsing — exposing what was important to a group of people in history is what makes her research important, she said.
"(My thesis) is challenging to write, but I keep thinking, 'If I don't do this, then no one is ever going to see it,'" Richardson said.
Researching in the archives can start to feel isolating, especially in the later years of the degree when there are very few others who are familiar with your field. But engaging with students while teaching first-year English courses helps balance out the solitary part of academia, Richardson said.
Richardson has been working on her PhD in Edmonton for over seven years while being employed as a historical researcher at the Royal Alberta Museum for the past two years. Her future plans include staying in at the university to teach under contract and continue her work at the museum. Contract work comes with the advantage of flexibility to work on different things at once, she said.
Richardson loves her work, and she loves the archives. So far, the biggest thing they've taught her is the resemblance to contemporary times, she said.
"We're not that different (from Victorian people)," she said. "And yet, we're different."