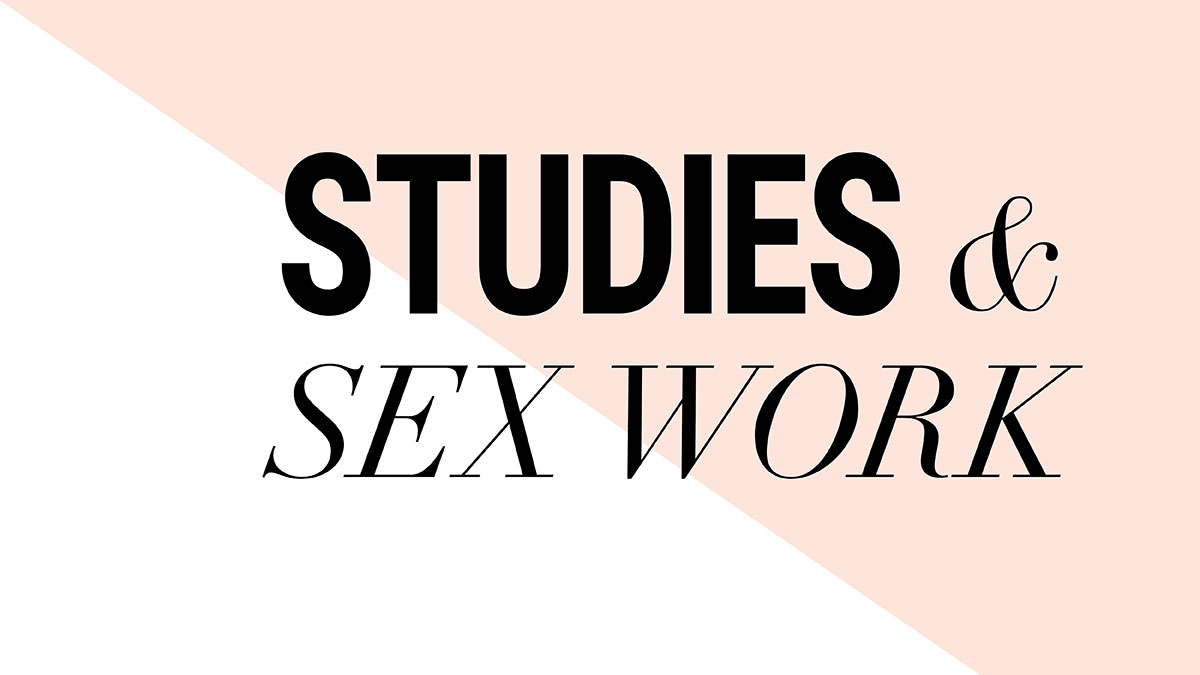 Christy White* earned two thousand dollars the first time she sold sex. The guy was in his 20s and was "pretty nice." He owned his own company and worked a lot; he was just lonely and just wanted someone to spend time with. The client had seen White's online advertisement and texted her for a couple days, things like: 'I want to help,' 'Oh, I don't want you to do this,' and 'I'll give you $2000.'
The client sent White a location to meet him downtown. They talked for a while in his truck.
"I was super nervous," White says. "I told him I'd never done anything like that before."
The client took White out for dinner (Ruth's Chris), and spent the night with her in a hotel afterwards. In the morning, they got breakfast together and parted ways. That was one year ago.
***
On the exterior, White's university experience hasn't been out of the ordinary. She's interested in the humanities, particularly women's studies. She dresses casually yet fashionably. She grew up in an upper-middle class family. She has to deal with the steep parking fees on campus. And she has tuition and living costs, which became a problem two years ago. Having lost her job at a bakery, White went through her savings quickly and had to come up with a solution. That was when she decided to enter into sex work.
She tried webcamming (working on-camera and interacting with clients in a chat room) at first, but that involved too much patience and too little money. She then looked into sugaring (entering into a relationship with a "sugar daddy" who gives some sort of compensation to the "sugar baby"). But the guys she met with were looking for exclusivity, which isn't very lucrative. The only thing she ever earned from them was free lunch.
"Then I read a book about escorting," White says. "And I thought, I can do this."
The book was essentially a guide on how to work independently. After thorough study, White set up a website — a professional one, with a domain name and all. She advertised a little bit, and quickly found her first client, and then a second ($700 for a two hour encounter in a hotel.) He was normal, just a little older than the first client, White says.
In Canadian federal law, specifically under Bill C-36, it's not illegal to sell sex. But it is illegal to solicit sexual services for money, and to buy sex.
"You can't say, 'I'll give you a blowjob for $40, but you can say, 'I'll give you 15 minutes of my time for $40,'" White says.
Sex work is also regulated below the federal level. The gatekeeper to sex work in Edmonton is City Bylaw, which requires workers to be licensed in body massage or escorting to work legally, which White did shortly after seeing her second client. Body massage and escorting are differentiated by location: the former is done in a studio that contracts sex workers, the latter in a location chosen by the client.
Licensing isn't too complicated: the bulk of it is a three-hour course by City Bylaw, which orients workers to local laws and support services. The course also teaches workers a little bit of self defence, and things like having confidence in the bedroom, which is important for safety reasons — a dominant attitude discourages clients from trying anything non-consensual and violent.
White's original plan was to work as an independent escort, but the licensing process to work independently is more complicated and more expensive. Escorting is also just riskier in general, White says.
"There have been a lot of armed robberies," she says. "It's not that safe right now."
She became licensed for body massage instead, and was employed quickly after answering a ad for a studio worker.
White has been working at an Edmonton body massage studio since last February. And so far she says the experience has been positive. The women she works with are all nice. The owner doesn't allow drinking and drugs in the facility, so it's clean. The clients that come in are decent for the most part, and you do feel sort of a bond with your regulars, White says. A fond client even took her to Mexico for Fall reading week. White likes him, but more in a friendship kind of way, she says.
"He's an engineer," she says. "He's a super nice guy. But he started to really like me, a lot. But we're at different points in our lives and nothing more can happen."
As for those who visit White in the parlour, she says that they vary a lot in experience and reasons for seeing her. Some clients are good at sex, but a lot don't know what they're doing. Some guys just want to "fuck and chuck," they're cheap, they don't want to talk, and usually just come in for 20 minutes. Others are really nice, and want to talk because they're looking for more of an emotional connection. Some are married and looking for intimacy that they no longer have with their wife. Other clients are university students themselves, White says.
"It's a whole other world. It's huge," she says. "You don't understand it till you're in it."
***
Though White's experience has been mostly positive, she acknowledges a lot of this is due to her luck in working in a good studio. Others, like Lindsey Urquhart*, were less lucky. Urquhart started sex work ten years ago when there wasn't an orientation course — to get a licence, all a person had to do was pay the fee. She entered the industry with thousands of dollars in debt and minimal background information.
"How do I transition from 'Hi, my name is Lindsey' to, I dunno, sucking this guy's dick?" she'd ask her boss.
"Figure it out," was the reply.
The women Urquhart worked with didn't like the new girl "cutting their grass," and would give bedroom advice that would anger clients and put her own safety and health at risk. There is no "sisterhood" in sex work, she says.
"They would set me up to fail," Urquhart says. "I'd do things wrong. Unsafe things. Really bad things that I live with now for the rest of my life."
Urquhart ended up working out of debt, creating her own studio and earning a diploma from Grant Macewan University. After exiting the industry employers didn't want to hire her despite being self-employed and educated. It took around four months and 40 resumes to find a job.
"Society doesn't care if you've sold your body one time, or a million times, you are forever coined a whore or a prostitute," she says. "You can't shake that."
Urquhart feels a lot more pessimistic and untrusting of people now, even she's been out for a few years.
"Some people say they like it, but I have yet to meet a girl that has left the business and has said 'I liked it,'" Urquhart says. "In the moment, I would have said, yeah I like this job. Because if I had said anything different I would have opened up that armour … and all of that pain, those feelings I've repressed just to function in my day would have come through."
The advice she gives to people still inside the industry is to keep at least one other part-time job, to make sure they're gaining other skills as well. Sex work can be a viable option to get somewhere, but it shouldn't be the only thing a person does, she says.
"Nobody wants to die with their heels on 50 years later with nothing on a resume," she says.
***
White doesn't feel like her situation has forced her into sex work, but recognizes many aren't as fortunate. There are some "happy hookers," but there are also many underage girls and trafficked women that end up on backpage.com as well, she says.
"My stance (on prostitution) is conflicted. I am self-actualized, I choose this," White says "But I would say that 90 per cent of people (in the industry) are not like me."
White makes a comfortable living, work fits well into her university schedule, and she can take time off whenever she wants. That's the primary advantage of body massage. When she first started there she made $14,000 in a month, back before oil prices tanked. Now, White usually makes between $6000 and $8000 a month, working about 20 hours a week.
"Honestly I'd feel more exploited working at McDonald's for $10 an hour than I do sleeping with strangers," she says.
Work atmospheres vary between studios in Edmonton, but White's is pretty tame. The main problems that have come up have involved workers undercutting and not using condoms with clients. Going bareback pays more, but problems arise in a studio when one worker could potentially be spreading infection to clients and other workers, White said.
"I don't (offer bare service)," White says. "These guys are asking you for that, they're probably married. If you're doing it with one person you're doing it with everybody. They'll pay you more, but is it really worth your health?"
White says she feels safe at work, as studios are set up in such a way that "the guys can't get away with much." A security camera watches the entrance, and there's always someone else in the building (it's illegal to work alone in an Edmonton studio).
Sex work is controversial: people will feel White is exploited in her work, but she doesn't feel that. She doesn't feel particularly empowered by her job either, acknowledging that it's in a gendered industry with a power gap, but she's fine with it. White's work is a stepping stone.
"I see it as I go to work and I make money. That's all there is to it," White says. "Unfortunately there's such a stigma in society that people can't look past it."
White doesn't get nervous around clients like she did a year ago. She's seen around 250 clients to date, and doesn't feel like she's going to quit anytime soon. Most people she's told about her work respond without judgement, and sometimes with curiosity. White is on the track to getting a degree and aims to start grad school once she graduates from the U of A.
"I have my shit together," she says.
*The names have been changed at the request of the interviewees.
Facts
It's illegal for studio owners to employ workers. Instead, workers are thought of as a type of contractor, "renting" the space of the studio to perform their services. Workers get to set their own prices, but are supposed to stay within pricing guidelines.
A shift looks like this: the client arrives at the studio's door, which is locked for safety reasons. The workers take turns opening the door and bringing in the client. Whoever has opened the door talks to the client, asks whether they want to meet the others who are working. The client chooses which worker they want to see. The client pays and enters one of the studio's bedrooms with the worker. Each bedroom has a shower attached. Clients must shower at the start of the session.