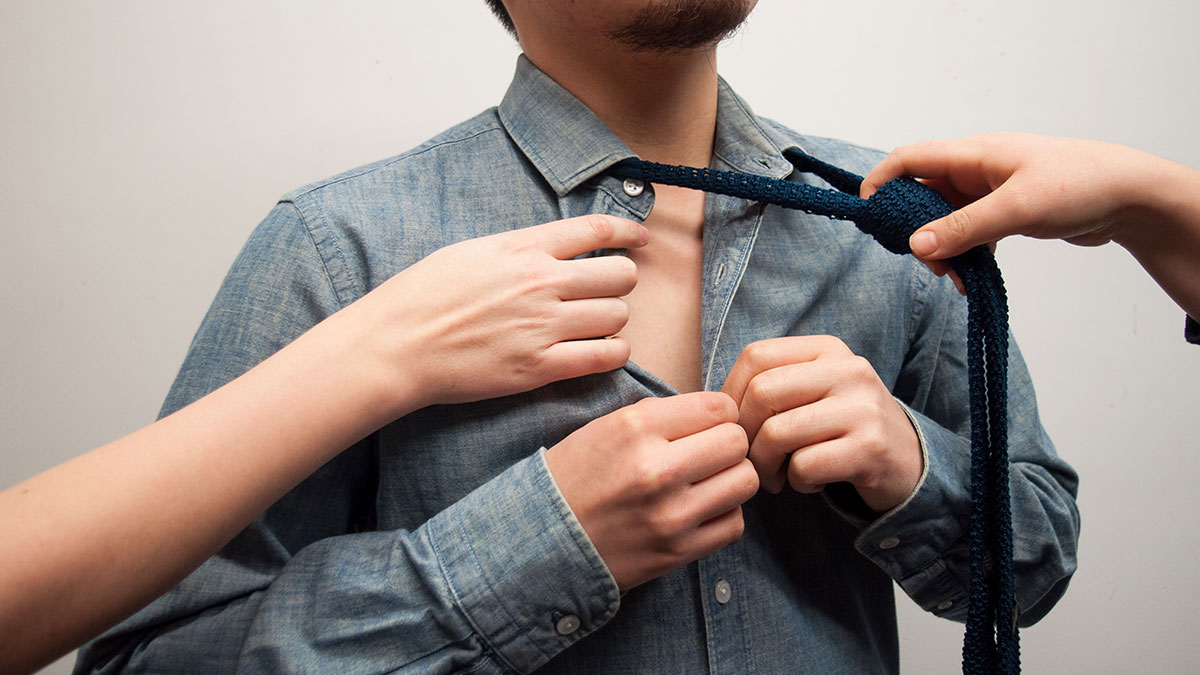 So, it's now 2016 and you have survived another year. With all the crazy shit going on — like mass shootings, people having sex on hoverboards, and watching your Facebook friends turn into full-on racists — you should give yourself a solid pat on the ass. You survived a year in a world that is somehow getting stupider and stupider with each day (refer to Donald Trump and people who still don't believe in global warming). I think we can all agree 2015 was sub-par. We debated about absolutely everything from Starbuck's cups to Caitlyn Jenner, and we also decided that we do in fact like Justin Bieber after all.
In regards to sex, this year was nothing special for me — I slept with boys, I slept with girls, and I slept with myself a lot. After a year of wild sexcapades, I'd like to draw attention to the one who made it all possible. You know him, actually. He's that guy that bombards all of your conversations like Ed Sheeran on every radio station. His constantly erect penis has a nose of its own that can smell vulnerability and the potent pheromone of daddy issues. This guy is the absolute fuck boy of 2015.
Yes, my year was upsettingly and truthfully propelled by a mass heap of fuck boys. I ran from one to the other using the direction of my shattered moral compass. Plan B became my only plan, considering Plan A would mean all those years of going to church actually meant something to me. I mean, don't get me wrong, I'm not screaming bloody murder and victimizing myself. I chose to sleep with those boys. Those boys actually had really pretty faces and sometimes above average jokes. But, there is a reason they are called fuck boys. What I'm trying to get at, is that with each year that passes, we need to start growing the fuck up. That means less and less dicking around and more and more balling up. I don't want to have sex with someone who refers to himself as the poon conqueror. I don't want to have sex with someone who texts me at 2 a.m. in broken English (I get it…whatever situation you're in is "heats" and will apparently be "heats" for all eternity). I don't want to have sex with fuck boys.
All of this applies to me as well. I tell myself everyday how much I need to get my shit together yet find myself at the end of the night covered in ranch dip and whatever it is I was eating with said ranch dip. You can all bear witness (and I do encourage you all as well — if you find that you have fallen into the same pit of sordid hell — to join me on this sad, self-covenant) to a new year promise: new year, new dick. Have sex with a fuck man.
A fuck man is someone who knows how to do their own laundry. He efficiently runs on his own schedule but still finds reasonable hours to include you in it. Essentially, a fuck man is someone who knows when to pull your hair but also remembers to hold the door open for you. I know, what a fucking dream — as I watch a hoard of fuck boys emerge towards me, blasting 2 Chainz and waving their dick pics at my face.
As this is in print, you can refer to and watch me struggle to keep this promise like all the people out there who just wasted good money on a gym membership they'll probably only use for a week. But wow. What a week to be hopeful. What a week to be alive. Happy New Year!