From the Northwest Territories to rugby practice and back
Alyssa Demers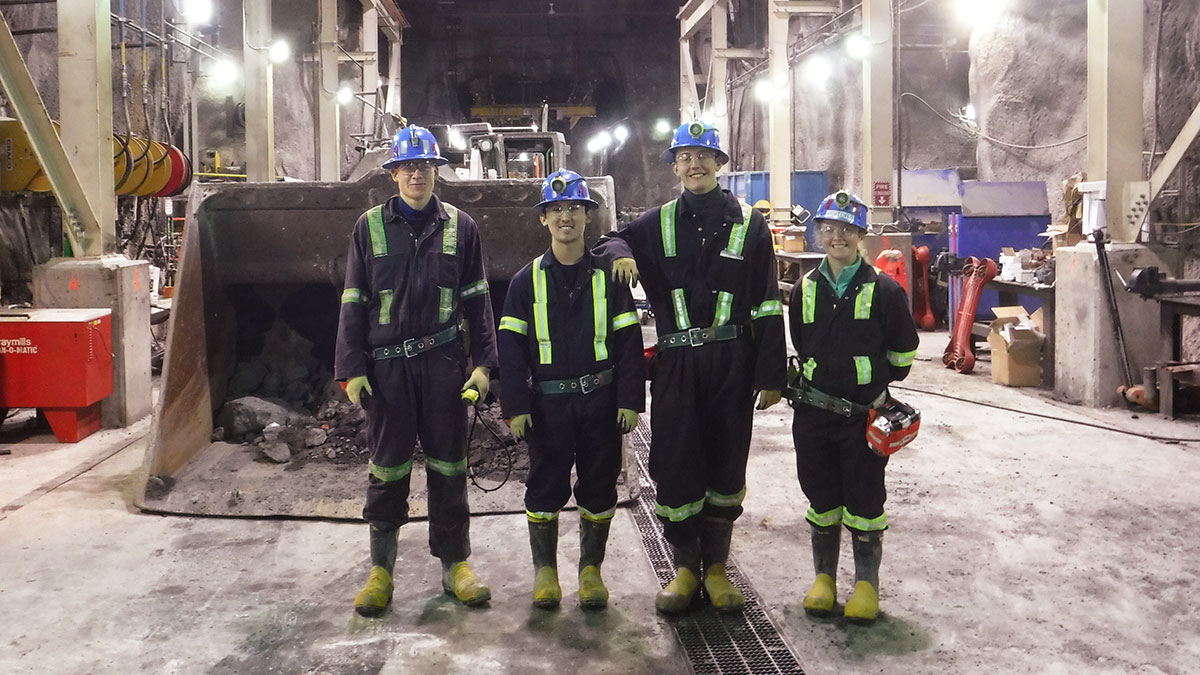 Varsity athletes have a lot on their plate. Their sports require a significant time commitment, and balancing those commitments with work, school, and a personal life is often difficult.
Sarah Farley knows all about finding this balance, as the third-year environmental engineering student played on the Pandas rugby team this past season while simultaneously working on a co-op program with the Diavik Diamond Mine in the Northwest Territories.
According to Farley, she did a two-week on, two-week off shift rotation, which forced her to miss tryouts, an exhibition game, and the team's season opener. At first, she didn't think she'd be able to play at all during the season.
"I was going to be missing two weeks, and if you think about how short our season is (four games long), that's quite a lot," said Farley.
Farley, who plays centre and wing, was then approached by head coach, Matthew Parrish, who wanted her to play despite her commitment to her co-op program.
"Obviously I said yes. It's rugby, of course I'll play!" she joked. "It worked out surprisingly well for my work schedule. I also took a week off to play at Canada West finals so that worked well."
Farley operated with her on again, off again schedule and during the time away from her work, she was entirely focused on her sport.
"Essentially I lived rugby while I was back," she said. "It takes a few days to adjust. You're tired and pretty useless. It was rugby all the time until I went back up north."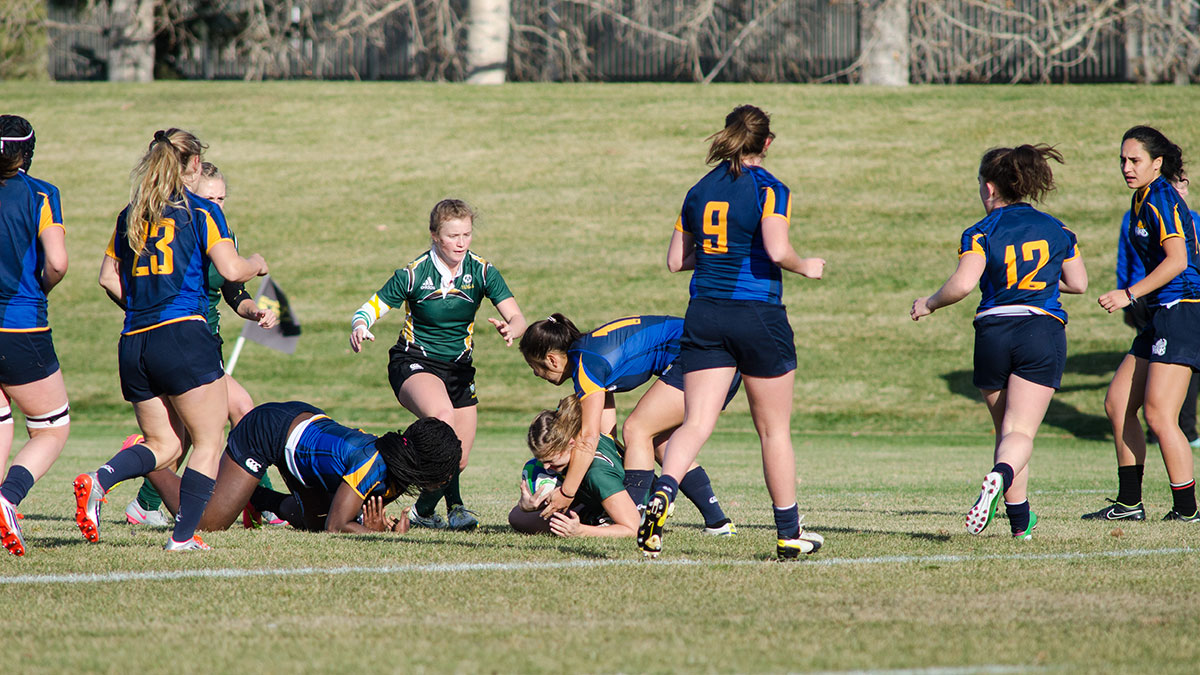 Farley initially decided to sign up for the co-op program in her second year due to her uncle's advice. He's an environmental engineer and stressed the value in working in the field and learning simultaneously, rather than being in a classroom and only learning from instructors and lectures.
"You'll see if engineering is what you really want to do. You won't just be in the classroom, learning from books," she said. Farley also mentioned that the co-op program is useful for helping pay for her studies at the U of A. It also gave her a break from her rigorous, six-course schedule.
"Last year, I would have class at eight or nine in the morning, and then be at school until practice concluded at seven at night. It made for some long days."
Farley found it impossible to choose between her co-op program and her love of sports, and ultimately she didn't have to.
"I don't know what I'd do without sports," she said. "I love the competition. I love challenging myself physically and mentally."
The advice she said she would give to anyone looking to balance their academic and athletic commitments: time management and self-care.
Farley found that this was the only way she could successfully pull off both her co-op placement and athletic commitments during the fall semester. She was able to do this exceptionally well this past year, as she was one of 142 University of Alberta students awarded with academic All-Canadian status, meaning she maintained an average of 80 per cent or higher while playing on a university sports team.
"You have to take it easy sometimes, but you can't waste time," she said. "You have to use your time wisely while simultaneously recognizing when you need downtime."
Farley acknowledges the value and insight she has gotten from her co-op program, and how it has ultimately shaped her future as an engineer. "I never thought I'd be interested in mining, but doing my co-op program really sparked an interest in me. We'll see how it goes and what life brings."