U of A President, VP (Academic) host forum for developing Institutional Strategic Plan
Jamie Sarkonak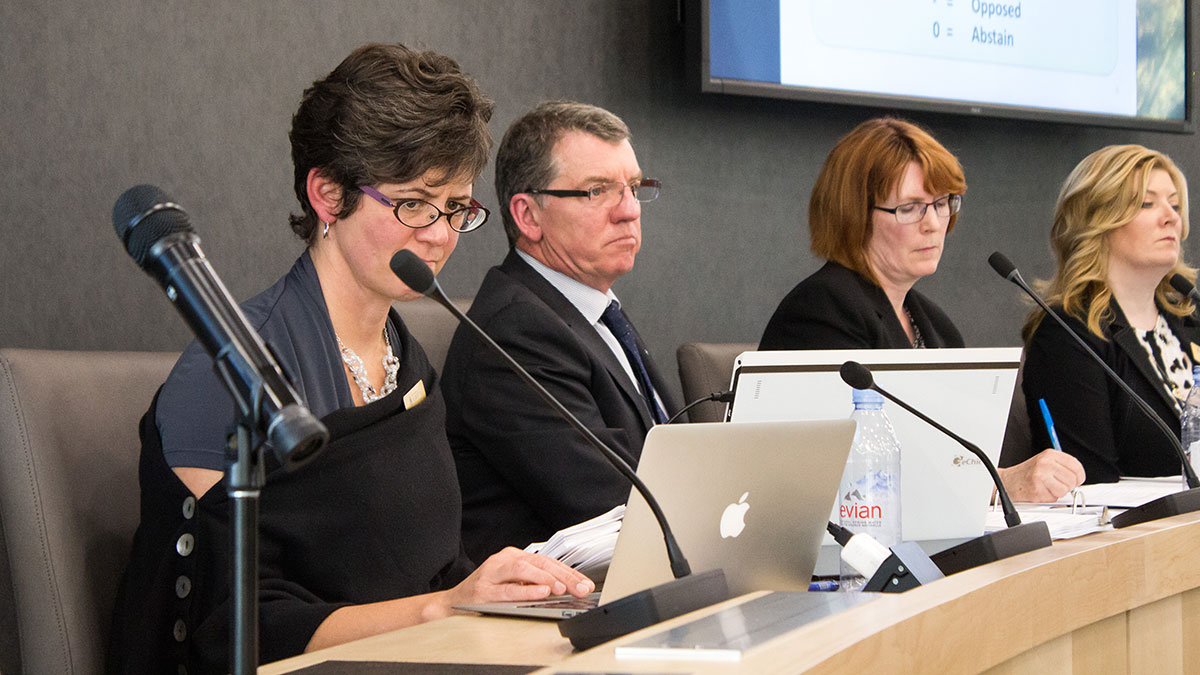 University of Alberta President Turpin held the Engaging the Whole People Forum on Tuesday, Jan. 19 to continue the campus discussion on what the next Institutional Strategic Plan (ISP) should encompass.
The Discussion Paper briefed readers on issues facing the university in the future, such as projected changes in student and faculty demographics, as well as the university's comparatively high rates of publications, citations and funding per student.
Turpin presented the primary concerns that have come up in discussion with the ISP Advisory Committee meetings, in-person consultations, town halls, roundtable discussions and online responses since he started dialogue with the public in Fall 2015.
Discussion with these parties have found has thus focused on:
Defining excellence in teaching and learning.
Addressing the issue of faculty renewal, building on sustainability and community engagement initiatives.
Enriching campus culture, and addressing the Truth and Reconciliation Commission recommendations.
Responding to the interest in experiential teaching and learning.
On Tuesday, several members of university staff brought up the following themes:
Recruiting and supporting international students, especially regarding increasing awareness to accessibility services.
Addressing international research, and defining criteria for achieving global excellence.
Supporting students in a broadening learning environment, like in Community Service Learning, volunteering and abroad programs.
Improving student awareness of ways they can broaden their learning environment.
Engaging alumni and capitalizing on them as a resource for student learning.
Throughout the forum, Turpin stressed the necessity to reframe the U of A story and articulate it in a way that will show the public, the province, and the federal government why the U of A is important and what it can offer to its community.
"We're here for the public good," Turpin said. "How do we ensure that we more effectively get our message out, so that we're not back on our heels, fighting a defensive action in a bad economy, but really making the case for investment in a truly outstanding institution?"