The MLB offseason: what we've learned so far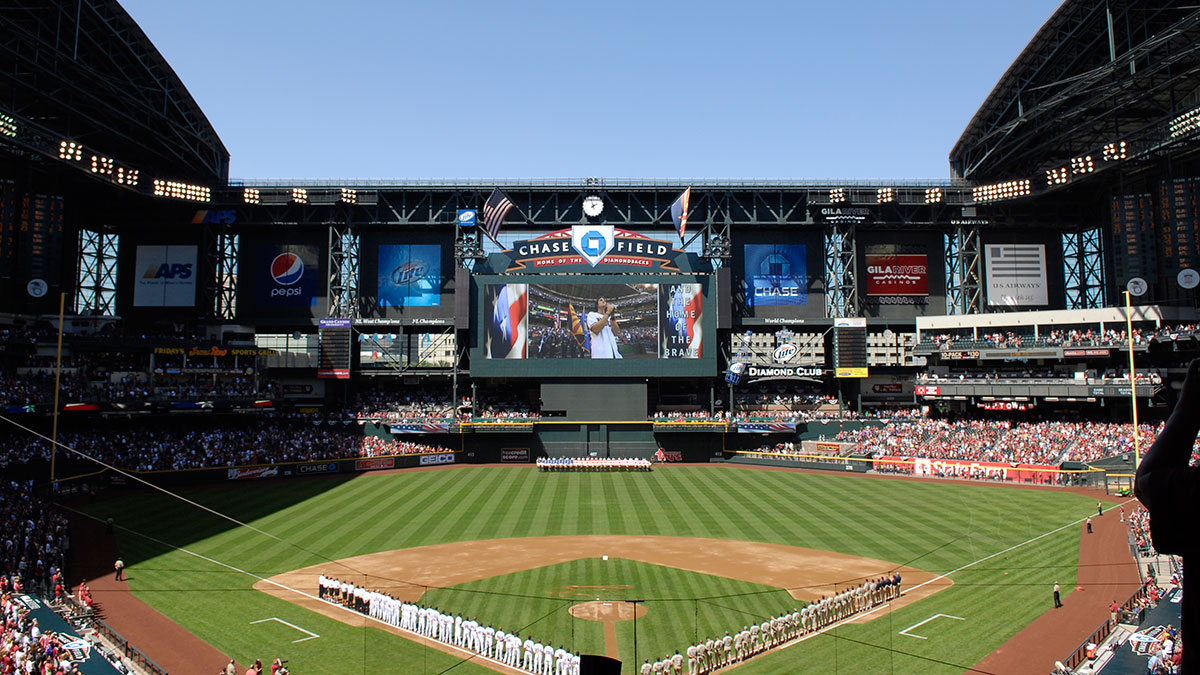 The Arizona Diamondbacks are tired of being mediocre
Not many people expected the Diamondbacks to make the sort of splash they did this offseason, but here we are, at the beginning of January and they've managed to not only sign the most coveted pitcher of the offseason in Zack Grienke, but also pry Shelby Miller, a solid starter, away from the Braves.
The D-Backs now enter the 2016 season with a formidable one-two punch at the top of the rotation to go along with young offensive stars A.J. Pollock and Paul Goldschmidt. They sacrificed a lot to obtain this talent however: Grienke received the richest per-year contract in MLB history ($34.3 million over six years) to play in the desert, and Miller was obtained for above-average starting outfielder Ender Inciarte, 2015 first overall pick Dansby Swanson, and anothet top prospect in Aaron Blair. It's a steep price to pay, but the Diamondbacks are hoping that Miller and Grienke, along with their young offensive stars, will lead them back to the playoffs for the first time since 2011.
Ross Atkins and Alex Anthopoulos are not the same person
If Toronto Blue Jays fans were expecting an offseason similar to that of the 2015 trade deadline, they were in for an unpleasant shock. So far this offseason, the Jays have brought back J.A. Happ on a three-year, 36-million dollar deal, resigned Marco Estrada, traded bullpen revelation Liam Hendriks to the A's for Jesse Chavez, and, well, that's about it.
Oh yeah, they also didn't offer David Price a contract and let him slip away to the division rival Red Sox. This shows a distinctively more conservative approach than Anthopoulos took, and one that hasn't endeared Atkins and new President Mark Shapiro to fans. Links to players like Chris Davis have resulted in nothing more than rumours, and the new management group seems confident in the team they have currently, even without David Price.
More alarmingly, there has been little headway made on resigning Edwin Encarnacion, who is eligible for free agency in 2016, and has set a deadline before spring training to get an extension worked out, or he'll become a free agent. Without running the risk of being too speculative, Encarnacion's situation could influence Jose Bautista as well, who's also a free agent in 2016.
If Shapiro and Atkins really want to take the team in a new direction, then both Bautista and Encarnacion's careers in Toronto may be over after this season.
Start planning the World Series parade Giants fans
It's one of the strangest phenomena in pro sports currently: the Giants uncanny success in even years. The Giants have won the World Series the past three even years — 2010, 2012, and 2014, and enter 2016 with a very decent shot at continuing their dominance, boasting a revamped rotation that features free agent signings Johnny Cueto and Jeff Samardzija — both reunited with a National league that has been much kinder to them than the American league.
Both Samardzija and Cueto join Madison Bumgarner to form an elite threesome at the top of the Giants rotation. Add cagey veteran Matt Cain and standout rookie Chris Heston to the mix and you've got a rotation that can power any team to a World Series.
The Cubs are good, and they got even better
If the Cubs were graced with the good fortune of playing anywhere else but the NL Central, they would've been division champions. Clearly they felt spited by their third place finish despite winning 97 games, so they decided to go for the jugular in the offseason, signing one of the most coveted outfielders available, Jason Heyward.
As an added bonus, they were able to pry Heyward away from the division rival Cardinals, and put themselves in position as overwhelming World Series favourites in one move. Many teams would be satisfied with just acquiring Heyward, but many teams aren't harbouring a 107-year World Series drought. They also shored up the back end of their rotation by acquiring Adam Warren in a deal with the Yankees, while also signing John Lackey to a two-year deal, further twisting the knife for the Cardinals in the process. They also signed super-utility man Ben Zobrist to play second base for the departed Jorge Soler, but knowing Zobrist, he'll play at least four other positions in 2016.
If anyone has the firepower to take down the even-year Giants in the National League, it's the Cubs.