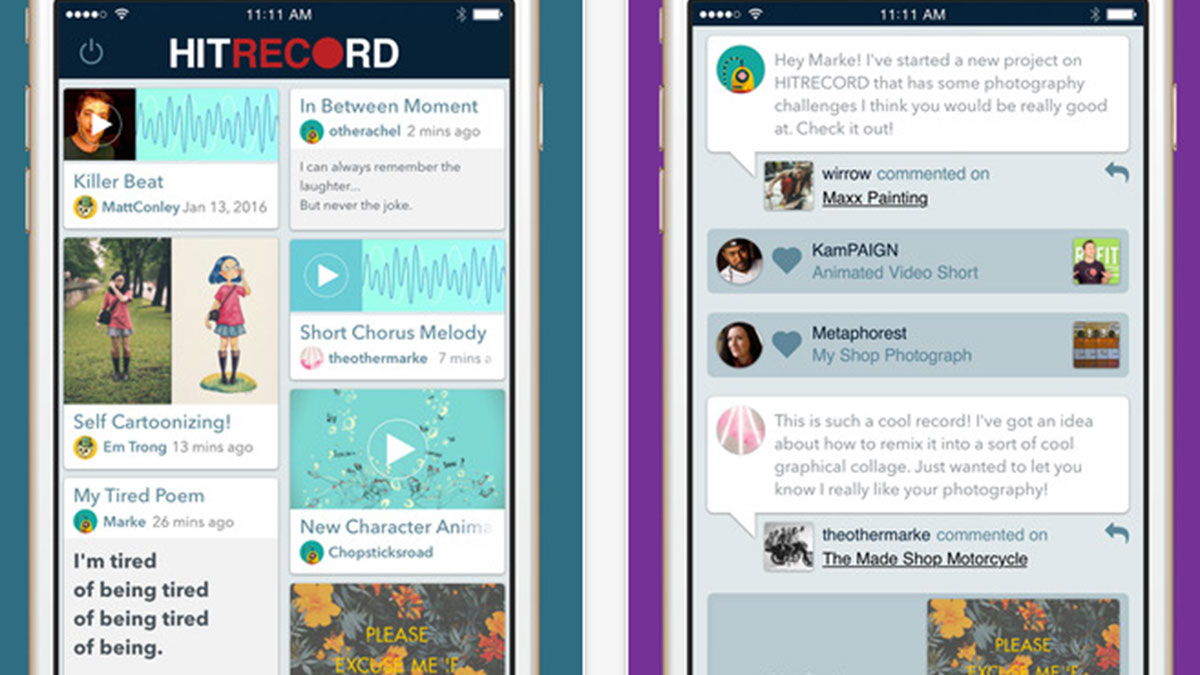 iOS 8.1 or later
Free
You may have heard about the hitREcord collaborative production company as you scrolled through a glaringly bright Facebook feed before bed, or you may have seen its Emmy winning show on Netflix.
What you may not have heard is that the company, founded by Joseph Gordon-Levitt (star of films Don Jon and Looper) and brother Daniel Gordon-Levitt, released the hitREcord app on Jan. 21, 2016. What does this mean for you? Well, in short: even more collaborative opportunities for any and all artists wishing to contribute to the seemingly endless list of projects! Whether you're a graphic designer, vocalist or poet, there is a place for you.
Once an account is registered, the user is at liberty to explore projects in the making, contribute something to a work in progress, or create a new "challenge." Challenges are typically made by Gordon-Levitt and his team, but are broken down aspects of larger projects that all users are able to attempt. For example, a writing challenge requests users to finish a sentence in under twenty-five words. In another category, Gordon-Levitt asks musicians to accompany his guitar playing. Still need more? Well, there is always the potential of gaining monetary rewards (cha-ching!). If you have contributed in any degree to a profitable project, hitREcord will pay you a certain amount of their earnings. Could they make their company any more enticing?
The addition of hitREcord into the app mosaic on my iPhone has come with only one problem: it is absolutely addictive. Whatever your desire, be it to contribute or peruse the array of ongoing hitREcord projects, it is certainly refreshing to see artists from multiple locations working towards impressive and accessible art for anyone wishing to get involved.