News
Visiting prof details Palestinian apartheid: Releases new book through U of A Press on Gaza Strip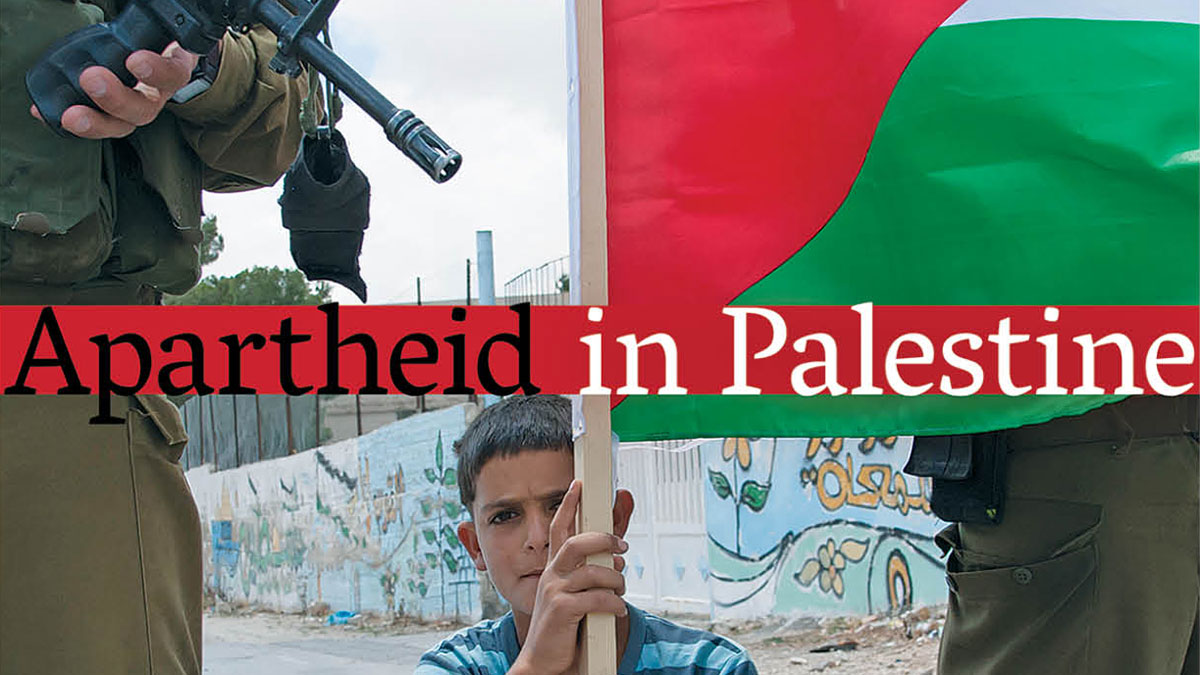 From the crashing waves of the Mediterranean to the sun-baked sand dunes of Khan Yunis, Palestinians herald the Gaza Strip, in its sporadic periods of peace, as one the most stunning landscapes in the world. In recent years, Gazans have also taken reluctant pride in a modern manmade creation: the Israel-Gaza barrier, whose concrete canvas has inspired Palestinian artists since its construction in 1994.
"People say (the graffiti) is very beautiful," Ghada Ageel, a visiting professor in the Department of Political Science, said. "And it is beautiful — but it should be torn down."
At the launch for her most recent book, Apartheid in Palestine: Hard Laws and Harder Experiences, on Jan. 28 in the Tory building, Ageel spoke nostalgically of her childhood home in the Gaza Strip, a region that has suffered three wars in the past four years. The publication, printed by the University of Alberta Press, was written by a team of academics, activists and Indigenous Palestinians in hopes of humanizing the displacement of Palestinians by the Israeli state.
Applying the term "apartheid" to Israel's occupied territories has always been controversial, especially because the term draws to mind the violent racial segregation and white minority rule under South Africa's National Party from 1948 to 1994.
According to Apartheid in Palestine, however, the segregation of Arabs and Jews in Israel is most blatantly comparable to that of whites and blacks in South Africa with the creation of the Israel-Gaza border, which runs the entire length of the Gaza Strip. The wall has not only separated Israelis from Palestinians, but Palestinians in Gaza from those living in Israel and the West Bank.
"Imagine you just woke up, you want to go to your school or your work, and you cannot," Ageel said. "Sometimes you can get a permit, but sometimes you cannot."
Though her education and research is focused around the Palestinian question, Ageel was particularly motivated to create her anthology when she first attended Israeli Apartheid Week (IWA) — an annual series of university lectures and rallies against the Israeli occupation of Palestine — in 2010. She said she wanted to continue the dialogue beyond a single week in February.
"I wanted this publication to communicate effectively with any person," Ageel said. "I wanted this collection to respond to the comments, questions and remarks made by those who … expressed themselves on campuses and in their communities."
Ageel's motivation has been heightened by the deteriorating living conditions in the Gaza Strip, where many of her family members still live. Philosopher and political activist Noam Chomsky recently called the region "the largest open-air prison in the world." Because of the Israel-Gaza barrier, 80 per cent of Palestinians are dependent on food aid, and the United Nations estimates it will become uninhabitable by 2020 unless there is a "substantial easing on border restrictions."
"I just felt the need was greater than ever to engage different voices and share the stories of the Palestinians," Ageel said.
"I wanted to tell the story of the Palestinians, the whole version of it. I wanted to expose what has shaped the world our children will inhabit."