Edmonton based Subject 31 finds international success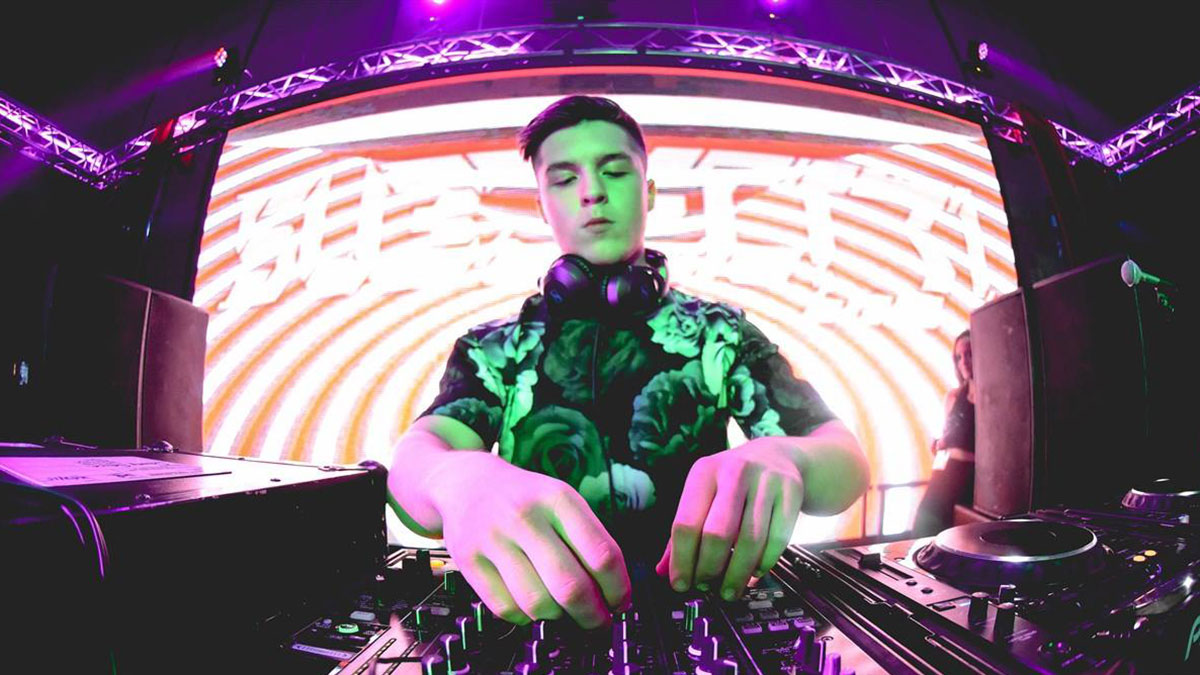 For most business students, a bachelor's degree is spent in a suit. But Scott Garbutt's work uniform consists of a snapback and Sennheiser headphones, because when he isn't attending classes at Macewan, he's producing dubstep albums and signing with labels under the moniker Subject 31. By his 20th birthday, he will have performances in Chicago, Los Angeles, Paris and Sydney — and the first two years of a Bachelor of Finance — under his belt.
At age 14, Garbutt found himself downloading production software under the guidance of another Edmontonian dubstep producer, Elliot Mars, who he was introduced to him by his family hairdresser. Most of his success, however, has only came in the year following his 18th birthday.
"It was basically just focusing on music production for four years until I turned 18, because I couldn't play (in clubs) here because of the alcohol," Garbutt says.
"Before that, I was really grinding. I sent people stuff, private messaged them, sent it to people I knew personally. Now it's more producers, not just random people."
Though he takes "a lot of influence from old-school hip-hop," the majority of the inspirations Garbutt listed were fellow members of Edmonton's close-knit dubstep community.
"I do take a lot from (mainstream dubstep artists), but the reason why I name direct inspirations is because these are the people who have to deal with my annoyance," he says. "I hit them up and ask, 'Does this sound good?' And they'll pull it apart and tell me."
Among his influences are artists he met on social media and subsequently collaborated with, like Las Vegas' Aweminus, Athens' D-Jagsta and London's Oshi. For Garbutt, one of the perks of the job is not only being paid to perform at venues around the world, but having the opportunity to meet people he's only interacted with online.
"Most of my previous collabs have been done with random people across the planet, (where) we're just exchanging pieces," he says. "It's nice to meet (my collaborators) when we go places. I've really connected with a lot of them."
Though dubstep typically adheres to a particular framework of bass lines and drum patterns, Garbutt considers his work unique within the genre because of his commitment to sound design and flow, as well as his diverse range of influences.
"I make two different styles — I like putting out really hip-hop oriented, kind of wonky, kind of mixed ones, and then just straight, gritty dubstep," he says. "I do both, and people come to expect both."
"I don't want to limit myself too much. By making two styles, it keeps myself interested."
At the end of February, Garbutt will be spending a week touring Australia, with performances already booked in Perth, Sydney and Brisbane. 2016 will also see the release of two more albums by Subject 31, with more collaborative tracks than Garbutt has ever done before.
"These collabs were made in person. They were made in a house in L.A., or over pancakes in Chicago," he says. "I'm stoked for people to hear it."