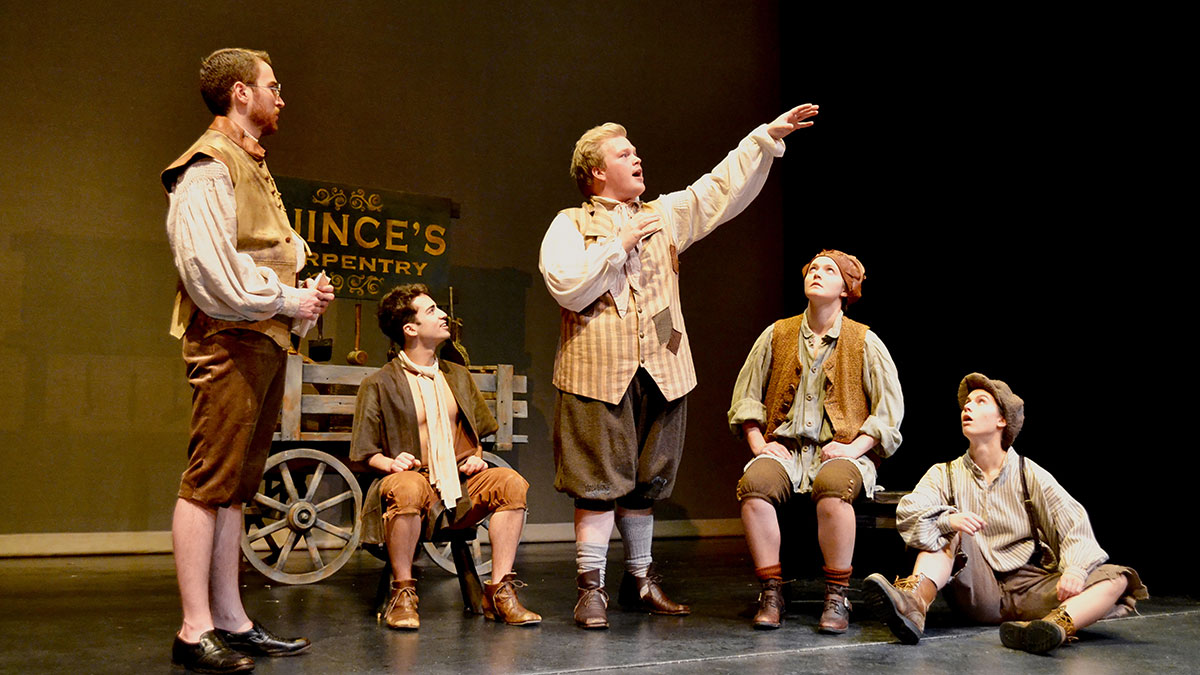 A Midsummer Night's Dream
Feb. 4-13 at 7:30 p.m., matinee on Feb. 11 at 12:30 p.m.
Timms Centre for the Arts
Written by: William Shakespeare
Directed by: Marti Maraden
Starring: Jessy Ardern, Bradley Doré, Sarah Feutl, Morgan Grau, Corben Hushneryk-Fjeld, Stuart McDougall, Natasha Napoleao
$12 for students, $5 for matinee
The blurring of dreams and reality is a theme that seems to have been done to death in modern film and literature. Though the drug-soaked 1960s and 70s were certainly contributors, A Midsummer Night's Dream remains a timeless trip in every sense of the word.
Since its debut in the late 1500s, A Midsummer Night's Dream has established itself as a perennial favourite, and is more often performed outdoors in front of picnickers than inside the Timms Centre, as it will be from Feb. 4-13. Set in a chaotic fairy world that contrasts starkly with the strict social structure of ancient Athens, the comedy follows the misadventures of four lovers — Lysander, Hermia, Demetrius and Helena — who are drunk on a potion that causes its victims to fall in love with the first person they see. The lesson of A Midsummer Night's Dream is one every hormone-driven teenager has already learned: love is a drug with ecstatic highs and crushing lows.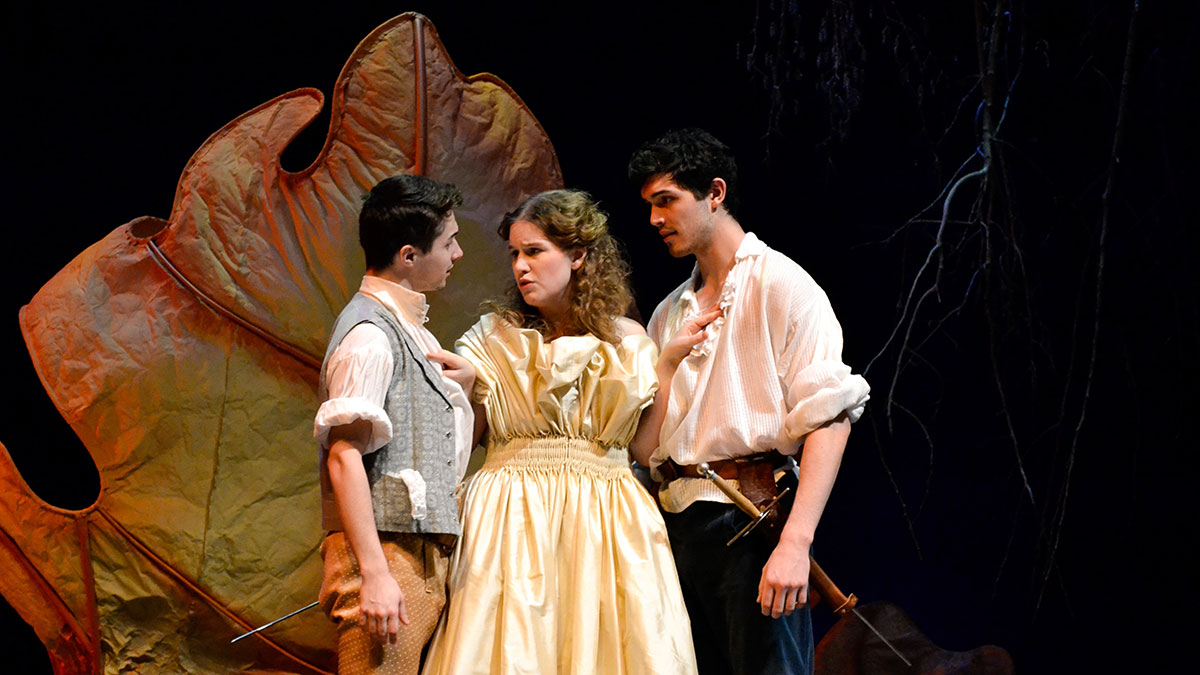 A Midsummer Night's Dream stands out against Julius Caesar, Othello, and Romeo and Juliet in its commitment to ridiculousness and absurdity. But, like every trip, euphoria must eventually dissolve into despair, and the play's dark psychological undertones — namely, Puck's consideration of suicide and the constant allusions to rape and bestiality — are downplayed or omitted in most productions.
Natasha Napoleao, who will be assuming the roles of Hippolyta and Titania, believes it is important to adhere closely to Shakespeare's original script by weaving together bumbling comic relief and darker, more serious content.
"It's a play with a lot of levity, and … I think the smart thing for directors to do is to bring out the darkness in it," Napoleao says. "You can't just live in the levity and forget about the dark side of it."
As a result of the interconnecting plots, the "play within a play," and the intense pairing of magic and drugs, the distinction between reality and fantasy becomes hazier and hazier as the story progresses for both the characters and their spectators. By the end of the night, much is left up to the audience to interpret what was real and what was imaginary.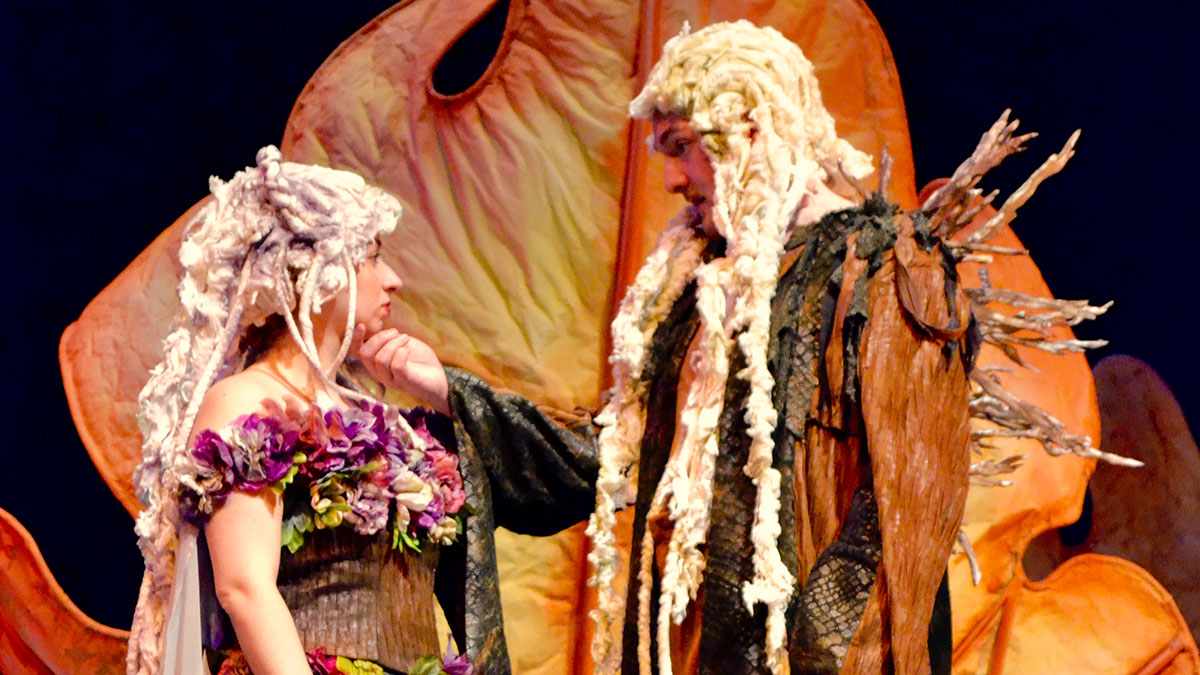 For Stuart McDougall, who is playing Theseus and Oberon, the confusion audiences may have when first watching the play is not only intentional, but beside the point.
"Whether or not this dream actually did happen, you still saw it," McDougall says. "You still laughed, you still had feelings about it, and at the end of the day, you're experiencing it on every level of your being."
Despite its emotional ebbs and flows, A Midsummer Night's Dream has always been, despite creative liberties, a comedy.
"Ultimately, it's in the title," Napoleao says. "A Midsummer Night's Dream implies that we're taking audiences on a whimsical journey."
"It's truly a play in the verb sense — we're going to be playing around with you for two and a half hours."