New FAB gallery exhibit brings consumer culture to surface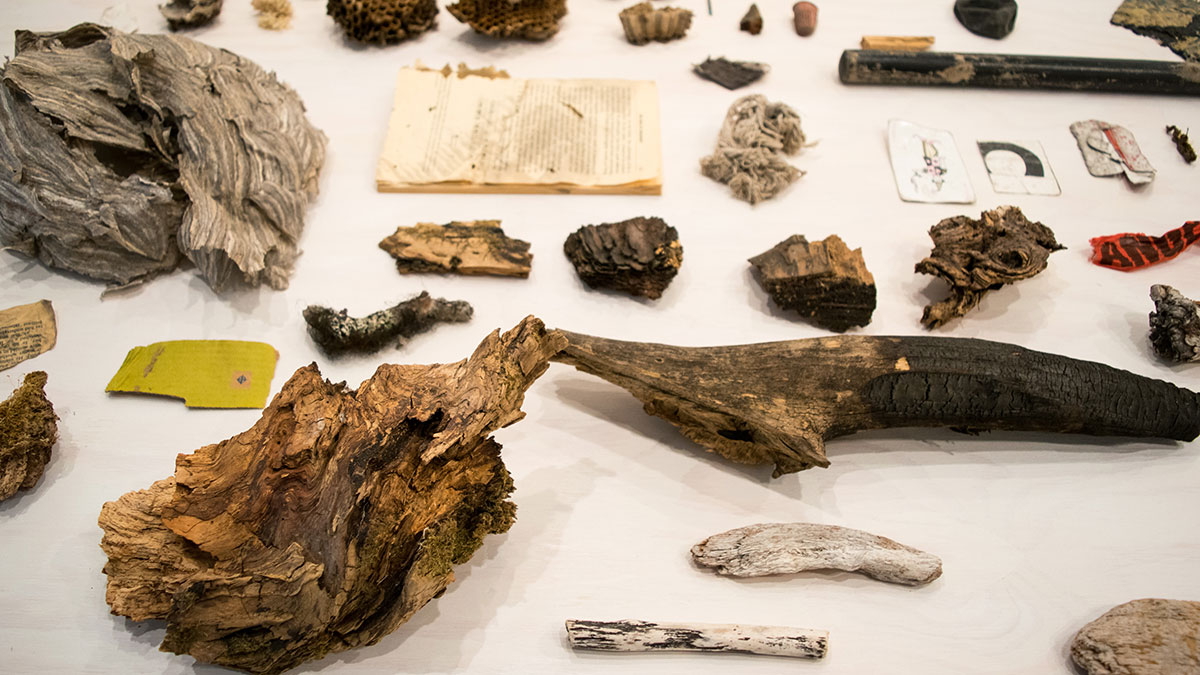 Morgan Wedderspoon's "From the Surface"
Feb. 23 to March 19, 2016
FAB Gallery
Free
Morgan Wedderspoon is petite, soft-spoken and unassuming, but you would never know that from her art. Through bold imagery and deep political undertones, her work speaks volumes.
From Feb. 23 to March 19, the Fine Arts Building Gallery will host Wedderspoon's final presentation for her Masters in Fine Arts program, "From the Surface." The display — which features pieces she has been working on since she first arrived at the University of Alberta — aims to survey the legacy of our consumer culture and explore environmental stewardship through woodcut and digital printmaking.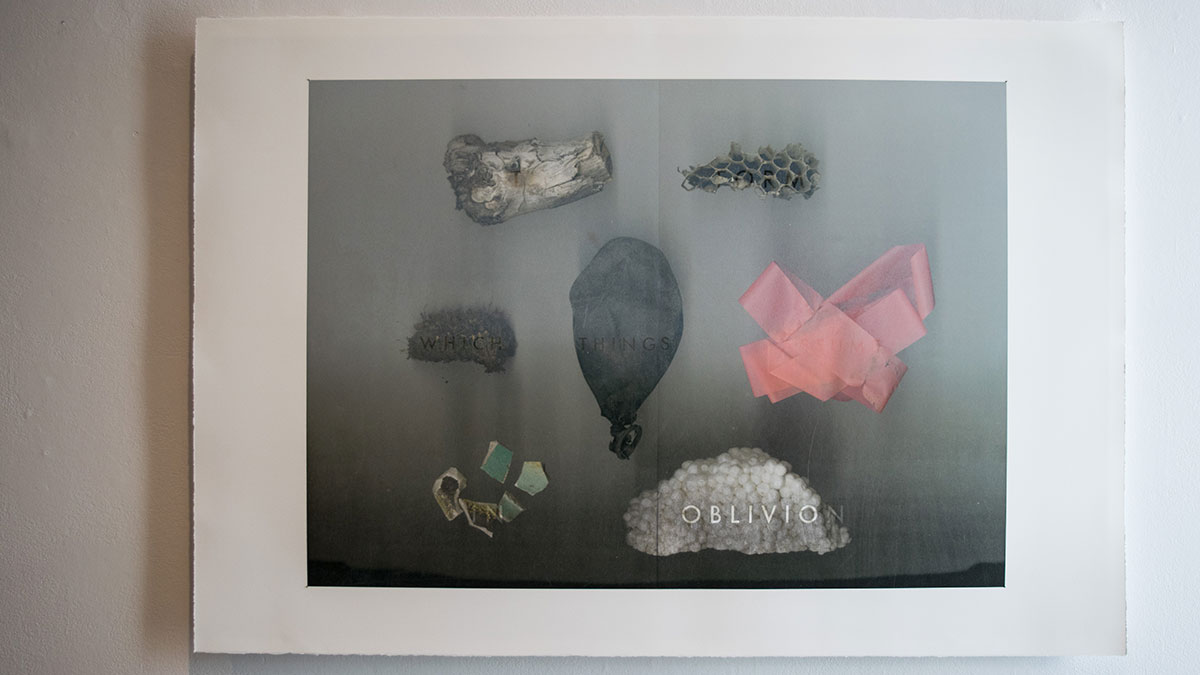 The works of art featured in "From the Surface" summarize well Wedderspoon's time the U of A: almost all of her creations incorporate words or phrases she "just picked up and carried with (her)" over the course of her master's degree. Her biggest inspiration, however, came from just before she arrived in Edmonton, when she spent a year teaching English in Thailand after she received her bachelor's degree from Queen's University.
"I think living there actually really changed me. It was a clash of traditional culture and modern culture — the kind of modern culture that's kind of taking over the world," Wedderspoon says.
"That was very uncomfortable, especially as an outsider … but it's the kind of discomfort people need more of in their lives."
Her work is also heavily influenced by the recent categorization of our geological time as the Anthropocene epoch, in which human activities have become Earth's most powerful force. Through printmaking, Wedderspoon hopes to shed light on the need for environmental awareness in an era dominated by consumerism.
"Taking objects and asking what they mean in the bigger picture … is important, especially since we're in a moment of crisis and we're starting to characterize this period of geological time as one that we've had a lot of influence on," she says.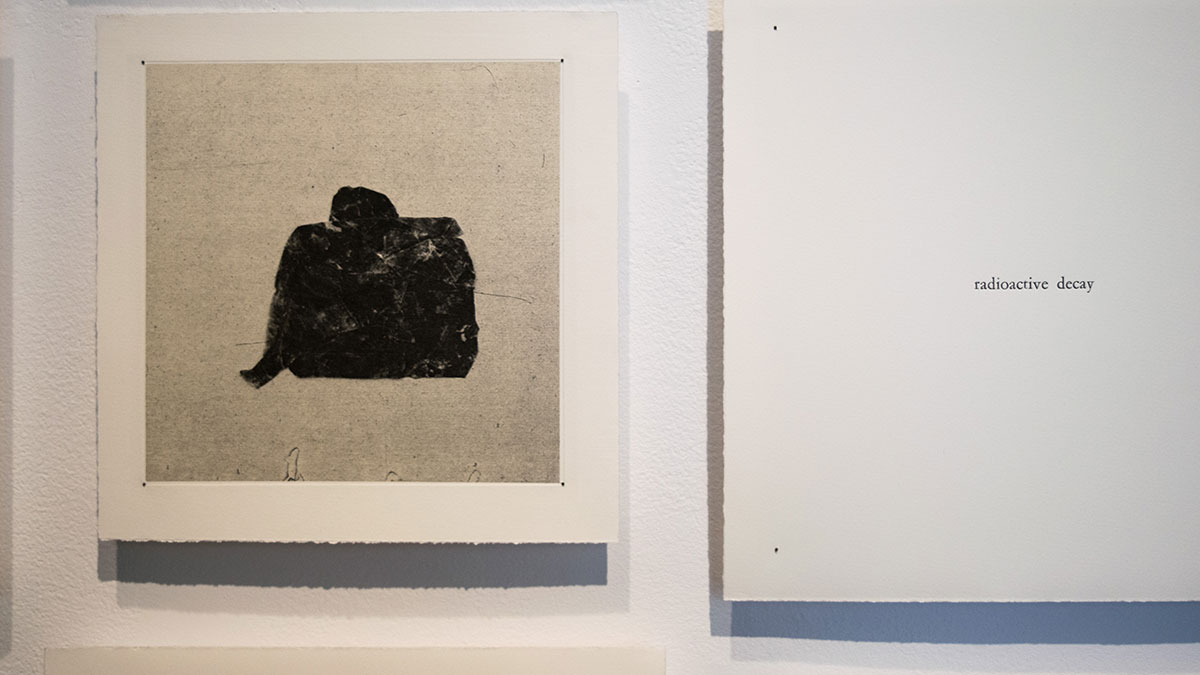 The theme of "From the Surface" is, arguably, the effects of time. Her exhibit includes a table organizing objects according to their time and rate of decay, and a mural representing "built environments," though it is up to the viewer to decide if it is in the process of being created or destroyed.
"I'm trying to think about what my place is," she says. "What legacy my culture (is) leaving behind, especially because we produce and discard at such a rapid rate."
It is part of her fixation on time that drew Wedderspoon to printmaking, a practice dating back to the 12th century. Printmaking makes up a small subset of the fine arts offered by the Department of Art and Design, but it is one of the most diverse: for "From the Surface," Wedderspoon used woodcut, etching, lithography and digital imaging techniques to create her art.
"It's a nice marriage of old and new," she says. "It's appealing because of its history."
After she graduates from her program, Wedderspoon figures she'll stay in Edmonton, at least for a little while.
"There's a great arts community, (it's) very supportive and very warm and welcoming," she says. "You don't find that everywhere, so I really appreciate that."