New Works Festival features U of A students and alumni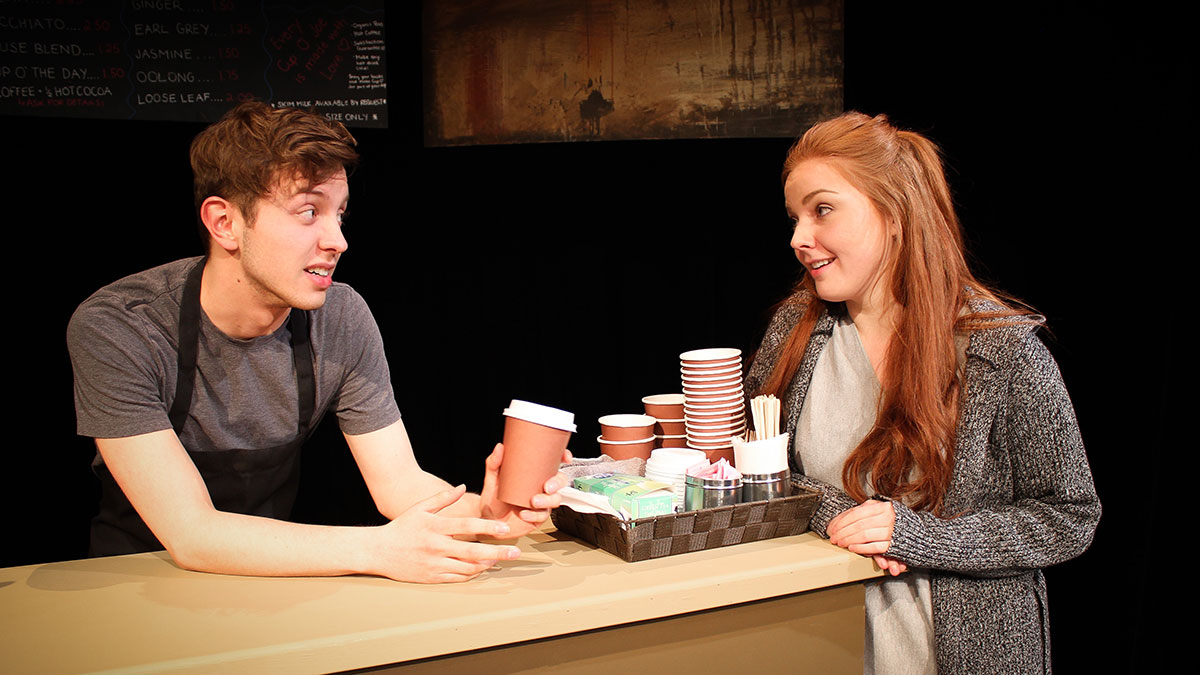 Raine
Feb. 2, Feb. 4, Feb. 6 at 8 p.m. and Feb. 7 at 2 p.m.
Timms Center
Written by: Cheryl Vandergraff
Directed by: Madeleine Stout
Starring: Miranda Broumas, Christopher de Vries, Franco Correa
$15 Adults and $10 Students
Everyone has baggage going into a relationship, whether it's secrets they want to hide or an unsavoury past. Relationships cause people to test their vulnerable state and Raine explores the vulnerable state of individuals, focusing on the key moments when one decides to spill it all or stay hidden away. Strangers Lucy and Max cross paths in a coffee shop. As the pair faces sassy comments from the barista Joe who is encouraging their partnership, Lucy has to decide to either push Max away or allow him to enter into her life.
The New Works Festival has been a University of Alberta tradition for the last sixteen years. The festival's mission is to showcase students from the University and give them an opportunity to have the stage. There are four plays being produced and all the playwrights and directors are U of A students or alumni, as well as many of the cast members of the different plays. This unique festival is proudly encouraging all university students.
Madeline Stout is the director of Raine, one of the productions at the festival. Stout is not a drama student herself but has a passion for directing. She says she loves this festival because it is very much "by the students, for the students."
Raine is a classic boy meets girl story. Stout explains how audiences will find the story incredibly relatable as these two characters meet at a coffee shop and have tragedies in their past, while they struggle to make a connection with one another in the present. The characters are "navigating meeting someone new and really liking them and trying to find a solution."
"She is a fiery and tempestuous nurse, while he is a bit more awkward and a bit more nerdy but really driven by his passion for law and for children," Stout says. "I love these two; the confident and the less confident whose passions interlock."
The student relationships formed in the New Works Festival are those that you would not find elsewhere in the theatre industry. University student playwrights send in their plays, and the directors and producers choose from the collection of scripts that are entered. The directors of New Works are given the exciting opportunity to work directly with the playwright, which is unusual in theatre. Stout explains that Cheryl Vandergraff was able to give feedback and they moved the script forward together as they had the opportunity to mold the characters to fit the actors. These script changes were made all the way up until a week before the performances.
To those who would rather see a movie than watch a play Stout says, "nothing compares to being in the room and watching a person who is five or ten feet from you have an emotional realization and watch that character process. Films are amazing and movies are amazing and I love them as well, but they simply cannot compete with a physical person standing in front of you."
Stout refers to a "weird and heightened connection" between the audience and the characters, which she says is the reason to take in live theatre. These shows are inexpensive and are in support of U of A students trying to kick-start their acting, directing, and playwriting careers or who are just very passionate about theatre.
At its core, Raine is a play about modern relationships. Meeting at a coffee shop has become so common but in this charming play it takes a turn as the characters will be faced to decide between opening themselves up to another person or stay covered in security. They will win you over, as the audience desperately wants these characters to come together despite the challenges they face.