Rexall Place to be repurposed as multi-surface ice facility
Kate McInnes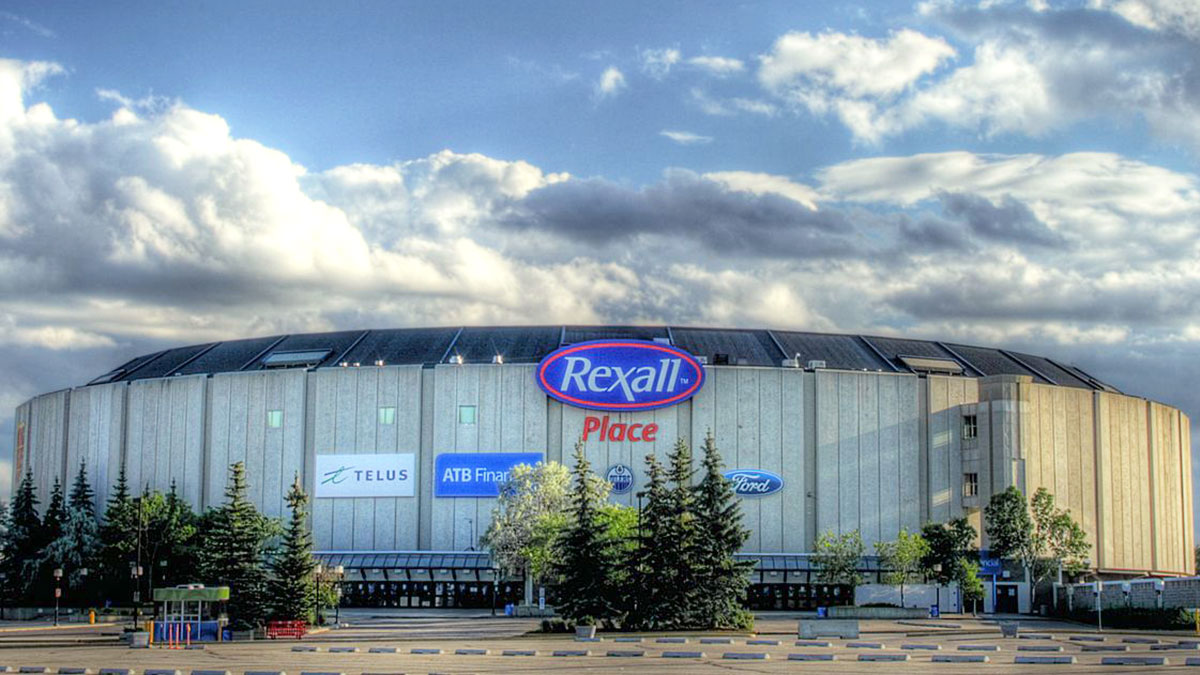 A renovation proposed by city councillors last week hopes to breathe new life into the halls of Rexall Place.
On Feb. 17, Northlands and the City of Edmonton unveiled their future plan for Rexall Place, which is being phased out of use by the Edmonton Oilers to be replaced by the newly-constructed Rogers Place. The arena will be redeveloped on an $85 million budget into a two-level athletic complex with seven sheets of ice, which will be available for minor league hockey teams to use for practice and tournaments.
Mark Doram, the president of Edmonton's Minor Hockey Association, said the renovation will be a great relief to minor hockey leagues, who are suffering from a shortage of rinks operating within city limits.
"We're fully supportive of the concept," Doram said. "Right now, we have minor hockey associations buying ice outside of Edmonton to make up for the lack of ice here … (and) we just want to bring everybody back into the city."
At the moment, the City of Edmonton bankrolls 80 per cent of facilities used by minor league athletes, but because arenas have a shorter lifespan than normal buildings due to permafrost, the cost of maintenance and overhaul often overwhelms city resources.
The renovation of Rexall Place is part of Northlands' "Vision 2020" strategy, which also aims to convert the Northlands Park Racetrack into an "urban festival site" and remodel Hall D into a 5,000-seat venue for sports tournaments and concerts. Along with the Ice District — which is being built downtown on a $2.5 billion budget — Doram said he believes these renovations will transform Edmonton's sports culture.
"I honestly feel that what (will) happen is it'll really create a synergy in that area," Doram said.
"There are nights where Rexall right now sits empty, with no hockey or concerts. With minor hockey moving in, there's going to be something going on at that facility pretty well seven days a week."
With the renovation, Doram predicts minor hockey will be able to host as many as two to three tournaments in a weekend — at the moment, they can only host that many per season. This will mean more tourism dollars for the restaurants, hotels and businesses in the area.
"Hockey parents tend to spend a lot of money," Doram said. "It's going to become a showpiece in Alberta. I think it'll be a win-win for the community."
Northlands CEO Tim Reid estimated that building seven separate arenas would cost the city about $100 million, making the Rexall renovation ultimately less costly for taxpayers. But in addition to saving money, the redevelopment of Rexall also means salvaging a building that has been a fixture in the Edmonton sports scene since 1974.
"(This project) would be repurposing a facility a lot of Edmontonians would be sad to see go," Doram said.
"It'll pull a new generation in, and it's going to be all-around a great facility."