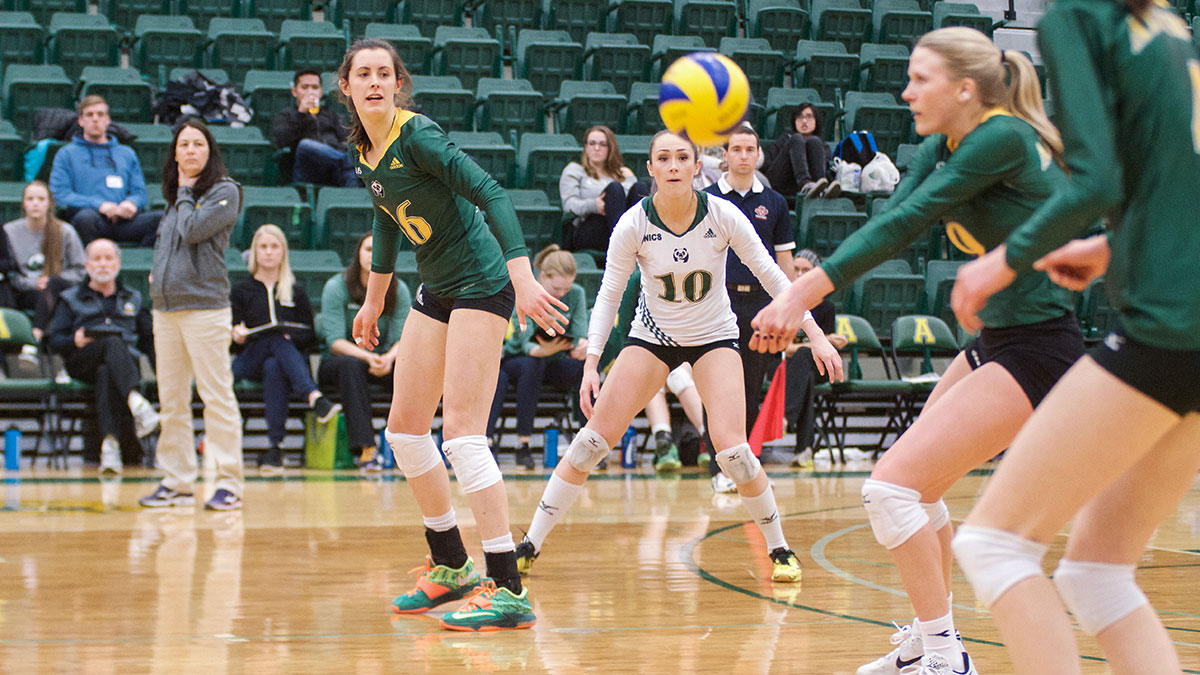 The Golden Bears and Pandas volleyball teams were looking to continue their win streaks and gain momentum going into the playoffs last weekend.
The still-undefeated Golden Bears came into the weekend 20-0, and were expecting a big test against the University of Calgary Dinos. Ranked third in Canada West, the Dinos pushed the Bears hard in a 3-1 Bears win on Friday night. The Bears continued their winning ways, pulling out a second 3-1 win to move their record to 22-0 on the season.
The Pandas were also looking to finish out the season strong, after a tough January schedule saw their undefeated season dashed with a 4-4 record in the month. They showed their closing ability from the outset in Friday's match. Though the match was tightly contested, the Pandas dealt the Dinos a straight sets loss.
Saturday's game was more of the same, with the Pandas winning in straight sets once again. With an average set score of 25-18 in favour of the Pandas, Alberta enforced their will all over the court en route to the 3-0 victory.
Both the Bears and Pandas will be on the road this week in Winnipeg to challenge the Wesmen. With their women's team No. 9 in Canada West and a No. 4 men's squad, the Manitoba side will be a solid final hurdle to clear before both Alberta teams head into conference playoffs.