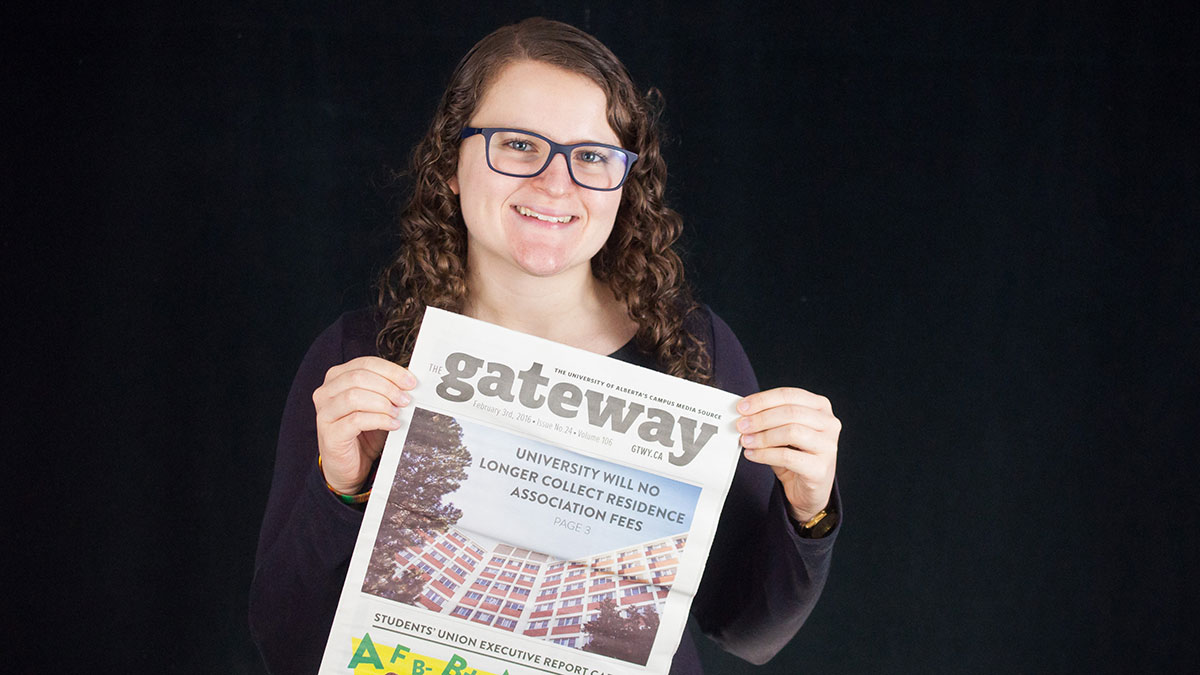 The Gateway's Dedicated Fee Unit (DFU) is up for it's mandatory renewal, which occurs every five years. Full-time students in Fall and Winter semester pay $3.39 to The Gateway to cover it's publishing and organizational costs.
Students will be asked whether they would support The Gateway's DFU in a non-legally binding plebiscite question. The plebiscite's results will be reviewed by Students' Council, who will approve or deny The Gateway DFU.
The "Yes" campaign is run by The Gateway's Executive Director Beth Mansell.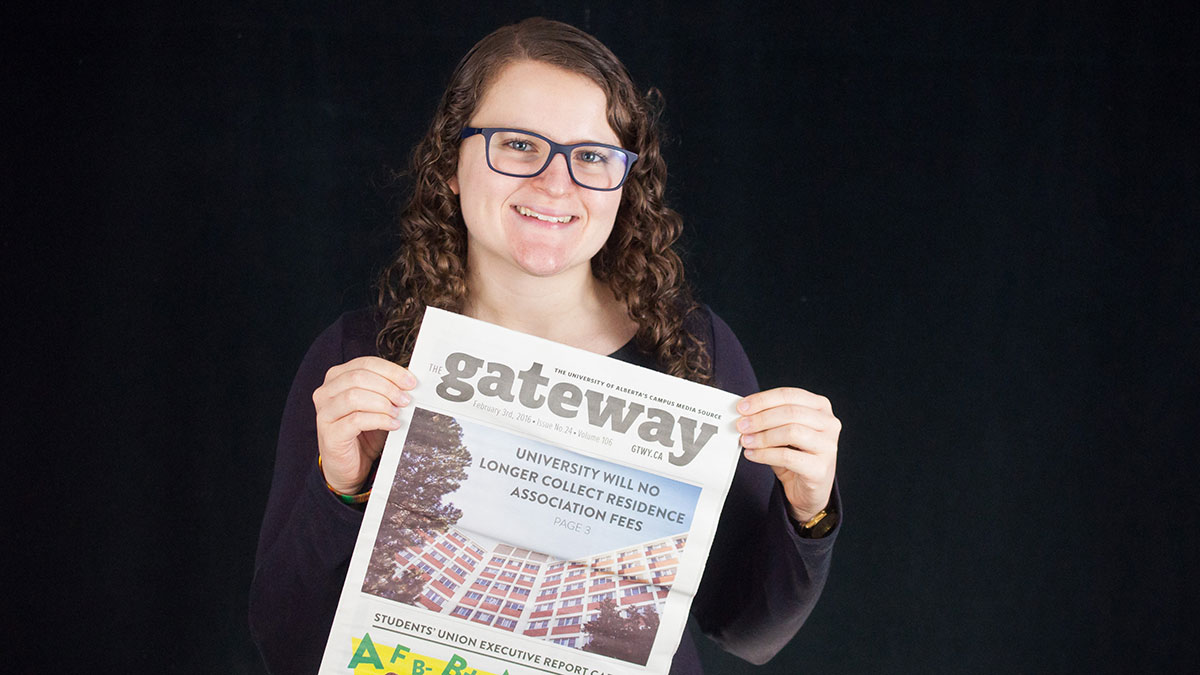 What are you trying to accomplish with the plebiscite question?
Beth Mansell: The great thing about these mandatory plebiscite questions every five years for DFUs is that it gives us a great opportunity to get out there and tell students about what The Gateway does and why we're important and vital to a healthy campus community. We want more students to know about us and care about what we do. We also want each and every student to feel that they're welcome to volunteer with us in whatever capacity they wish.
What do you plan do with the DFU money should students vote "yes"?
Mansell: The fee will be remaining exactly the same amount as it currently is. Currently the money goes towards paying our student journalists to ensure that campus and other news relevant to students is covered adequately. Secondly it goes towards our printing costs and general upkeep. With our shift to a new operational model next year the money will continue being put towards print costs for the magazine and paying student staff, as well as website upgrades and maintenance.
3. How are you planning on making the funding more sustainable?
Mansell: A big reason why we decided to shift our organizational model was because we believed we weren't being responsible with student money by printing a weekly newspaper. Instead, we want to put ourselves in a position to be an adaptable campus media source, where the money can be invested in new projects and new media ideas as they transpire so that the gateway continues to remain relevant on campus five, 10, 20 years into the future.
4. Why should the average student care about The Gateway?
The average student should care about The Gateway because we do so much more than just put out the purity test every year. By employing student journalists we're able to effectively cover and comment on all levels of U of A governance and the decisions and actions they make that affect every student. This adds an increased level of accountability and transparency. We're the only group on campus has that the resources to do this. We're also able to share student experiences – if any student has a worthy story we're able to publicize it so that it can garner the necessary attention. These are things that contribute to a healthy campus community.