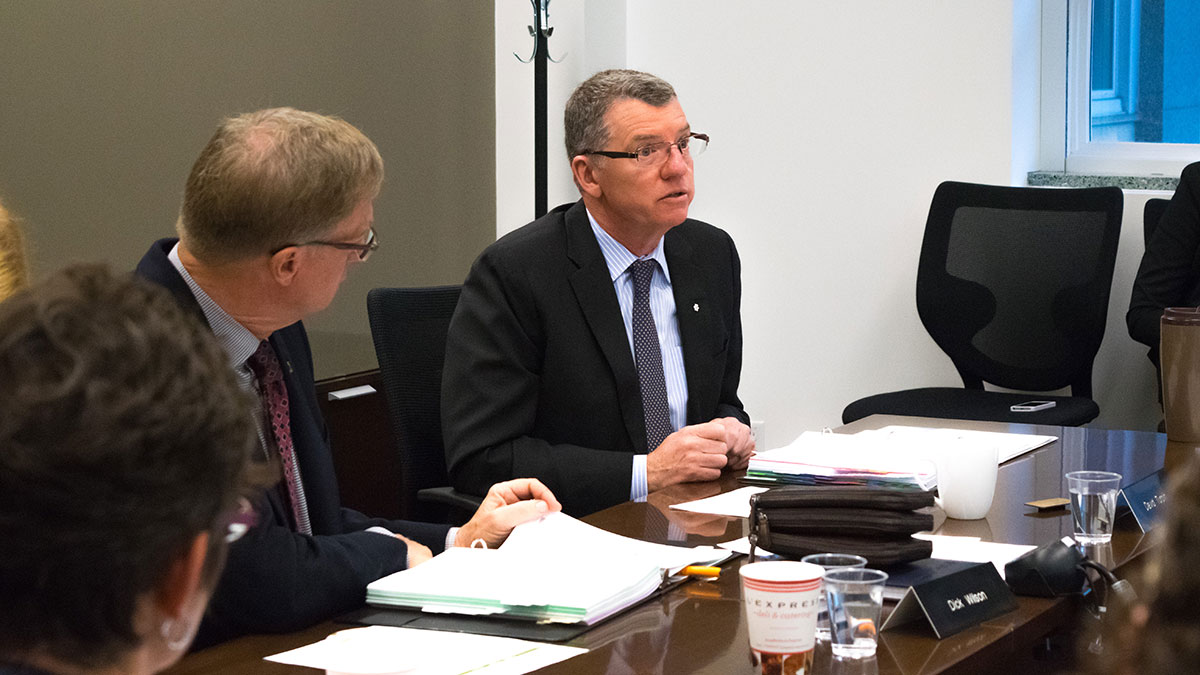 The Alberta provincial government have appointed Michael Phair as the University of Alberta's next board chair.
"I am honoured to Chair the Board and am committed to the teaching and research excellence of a great Canadian University — the U of A," Phair said in a press release.
Phair, a former Edmonton City Council member who represented ward 4 (central Edmonton) from 1992 to 2007, was the first openly gay elected official in Alberta, and will succeed Doug Goss, who stepped down from the Board of Governor's last August.
He is currently an adjunct professor in the U of A's Faculty of Education and a member of the advisory committee for the Institute of Sexual Minority Studies & Services, a LGBTQ service on campus.
"Congratulations to Michael Phair for his appointment to the (U of A) Board of Governors," SU President and BoG Member Navneet Khinda said in a tweet. "We look forward to working with you."
What splendid news! Few would know better the importance of great universities to great cities. #yegcc #ableg #abpse https://t.co/YwziiwPHDL

— Don Iveson (@doniveson) February 25, 2016
U of A President and Vice-Chancellor David Turpin agreed with Khinda.
"I look forward to working closely with Mr. Phair over the coming weeks, months and years, and know you will join me in congratulating him on his appointment to this vital role," Turpin said in a blog post.
So, so delighted that Michael Phair will be new chair of the @UAlberta Board of Governors. Now that's regime change! #uablerta #ableg #yegcc

— Paula Simons (@Paulatics) February 25, 2016