Bears and Pandas swim teams finish strong at CIS championships
Zach Borutski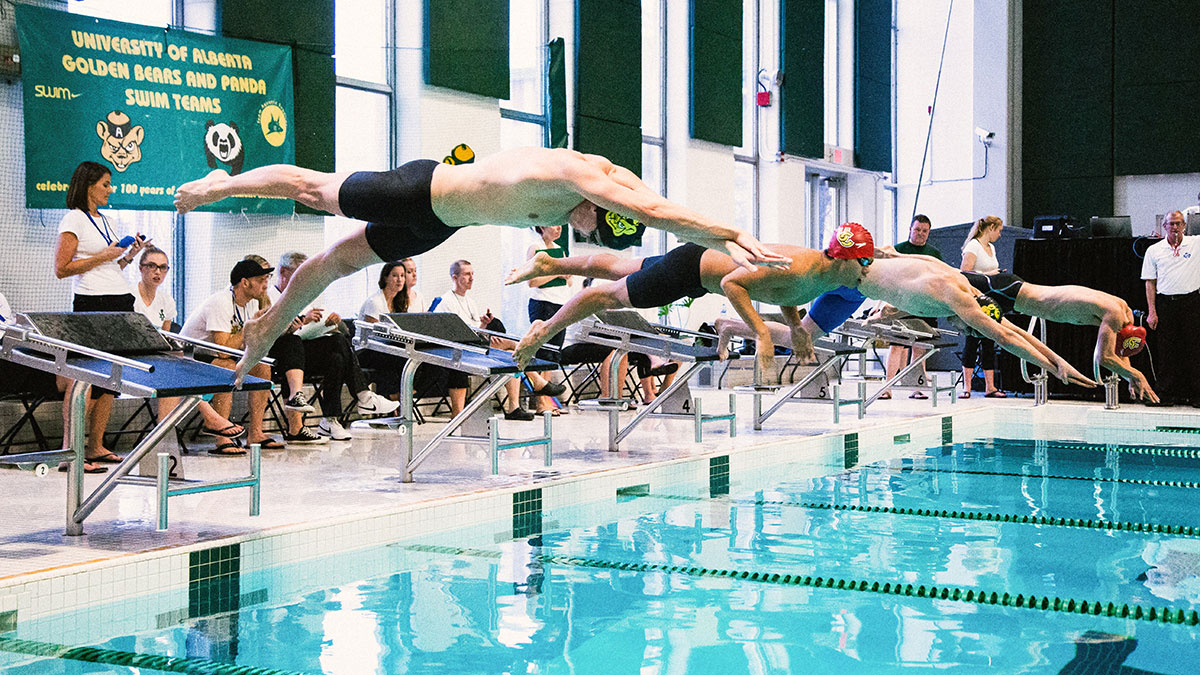 Not every positive can be translated to the podium.
Another season of varsity swimming came to an end this past weekend at the CIS championships in Quebec City. Even though both the Bears and Pandas couldn't dethrone the powerhouses of Toronto, UBC, or Calgary, they were still able to take away some positives as a team heading into next year.
The Bears completed a strong season, which saw them keep the momentum of a third-place finish in Canada West, and translate it to a solid fourth-place finish on the national stage, equalling their results from last year's CIS championships, and showing they can still hang near the top of the standings.
Josiah Binnema and Stephan Giovanetto won individual gold medals in the 100-metre fly and 50-metre breaststroke respectively. The team of Binnema, Giovanetto, Joe Byram and Tom Krywitsky also claimed a bronze for the Bears in the 4X100 metre medley relay.
In addition to these podium finishes, every one of the Bears' 11 swimmers competing were able to contribute to Alberta's point score in either an A or B final, helping the team finish 63 points clear of Western in the fourth spot.
According to head coach Colleen Marchese, those performances from the lower end of the team helped inspire all the swimmers on the Bears. "It gives inspiration to the best of the team," she said. "You could see the energy and momentum building as we went through (the event)."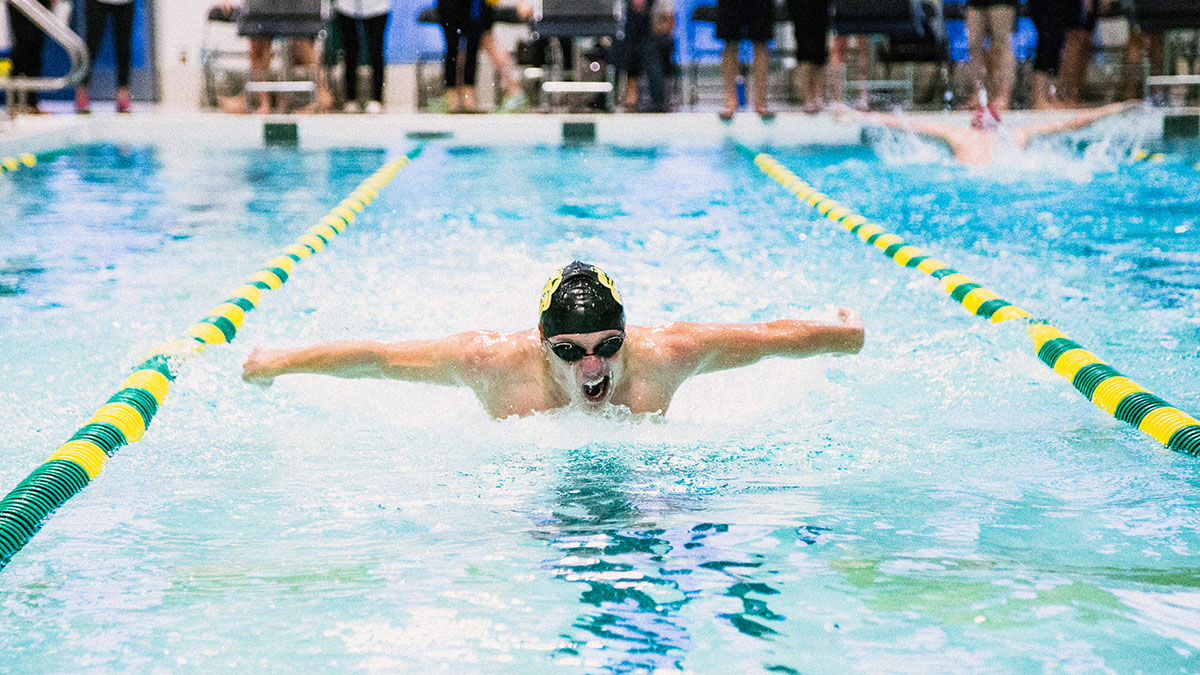 While the Bears' finish was expected given the strength and depth of their roster, the Pandas performed much higher than expectations. The women's team only ended up sending five swimmers to the event, and still ended with a top-10 finish, coming in tenth place. Marchese said the Pandas defying their expectations was one of the highlights of the weekend.
"When we came to (CIS) with five (swimmers), my only goal was to get them to best times. I didn't even think we would rank," she said. "So for them to be top-10 with only five women is beyond what my expectations were."
"We had women who scored zero points last year make all three finals this year, it was really amazing stuff."
With both teams posting positive results, the focus now shifts to next year, where the Bears will be in rebuilding mode, with three very strong swimmers graduating. Byram, Krywitsky, and Giovanetto will all be moving on, but were each able to medal in the final varsity event of their careers, which Marchese said was the perfect way for them to go out.
"You want the Peyton Manning for all these guys," she said. "You want them to be able to win their Super Bowl, and end their career on that high."
With 10 rookies coming in across both teams next year, it's the Pandas who will probably see an improvement in their results, especially with blue chip prospect and St. Albert native Georgia Kidd joining their ranks. This year's crop of rookies is also Marchese's first recruiting class as head coach.
"That's an exciting thing, because then you can really start creating your own culture of what you want the team to be about," she said.
Regardless of results, there's genuine optimism surrounding both the Bears and Pandas swim teams heading into next year. The program hasn't won a championship since 1974-75, but with the Pandas' influx of talent arriving next year, the U of A could be sitting at the top of the podium sooner rather than later.