Illaborate pairing of carefree attitudes with careful attention to detail
Kate McInnes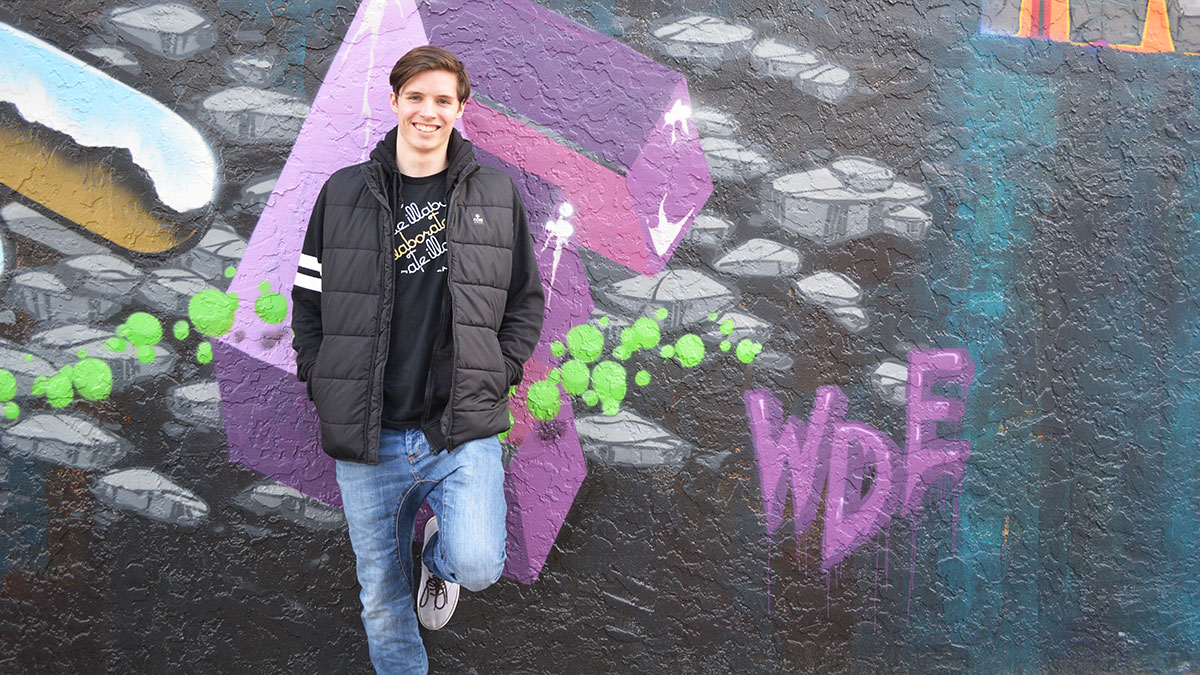 In a tequila-soaked backpacking hostel in Bangkok, Thailand, Brandon Bowie had an epiphany midway through a month-long bender.
"I was listening to this rap song, "All for the Cash" by Gang Starr, and I heard the word 'elaborate,'" Bowie explains. "I had wanted to start a clothing company for a long time … but the name really got the ball rolling."
Once he sobered up and returned to Edmonton, 19-year-old Bowie and his traveling companion, Sam Anderson, created Illaborate Clothing Co., a street-wear and sporting apparel company under the slogan, "for those pursuing their passion." They dropped their designs in Jan. 2014 — to pay homage to their namesake, MC Guru of Gang Starr was featured as a graphic on their first T-shirts.
The company's name is a portmanteau of "elaborate," meaning detailed in designed and planning, and "ill," a term Bowie says is common within extreme sports.
"With everything we do, we want to pay attention to detail," he says. "But what we want to do most is help people push themselves (and) pursue their passions. You have to prove it, you have to go after that passion. That's ill."
Despite their carefree nature and commitment to the good life, the creators of Illaborate Clothing work meticulously in creating their products. Because their customers are mostly snowboarders, skiers, skateboarders and extreme athletes, their merchandise has to endure the elements while remaining fashion-forward. Their most popular item is a hunter green snapback with a cork brim and leather strap, sold at $25.
"We get our inspiration from everything we see," he says. "We make above average clothing for the above average person. We don't just want to make random designs."
"We never follow a template — we think of stuff nobody's done before."
Though Illaborate does not have a website, the company has generated significant attention through social media. Its Instagram feed, for example, is a collage of skydiving over Rome, smoking joints on ski lifts and back-flipping off the tops of trees into the North Saskatchewan River.
"We wanted to bring our lifestyle, because we feel like our group of friends has a lifestyle that's different from a lot of other people," Bowie says.
In the future, Bowie hopes to earn a Masters in Business Administration and develop Illaborate into a lifestyle brand and media company. He draws his strongest inspiration from Redbull, whose marketing campaigns focus exclusively on young men and extreme sports.
At the moment, though, Bowie is happy traveling the world — as he will continue to do in March, when he'll spend a month surfing in Nicaragua, Costa Rica and Panama — and working closely with Illaborate's clients to create better products and develop his network.
"The best thing is (that) … Illaborate brings together people who are likeminded and ambitious and innovative," Bowie says.
"Now that we've realized people really like our brand, we're getting back on track. We're making moves."