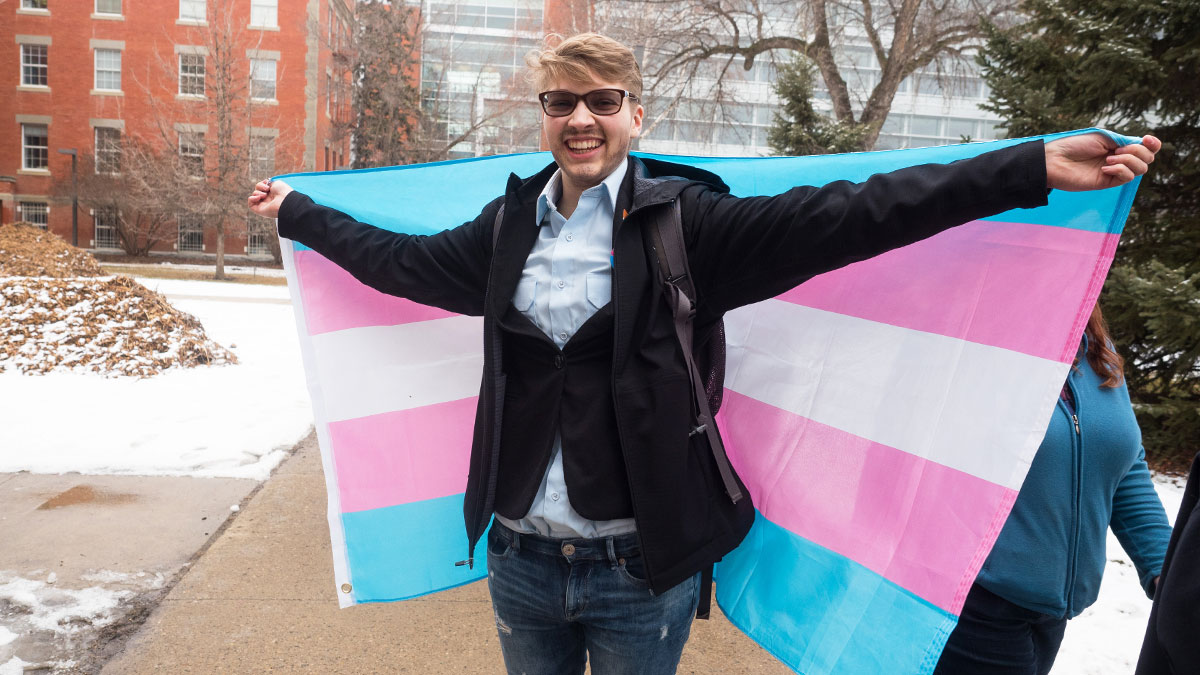 Amanda Hunter first started wearing a beard through cosplay.
He had experience dressing up at comic book conventions as Will Graham from TV's Hannibal, Greg Lestrade from Sherlock, and even a self-admitted "odd mix" of Sailor Moon's Tuxedo Mask and Captain America's sidekick, Bucky Barnes.
It started out as a way to dress up and be exactly whom he wanted to be. It was his excuse to try really hard to look male. Over time, wearing the beard became more gender fluid. Hunter found it was the only time where people would look at him and say, "that's a guy."
"When people see you in costume, they're like, 'oh wow, I didn't even realize you were a girl,' or, 'you could pass as a guy,'" Hunter said. "It was really fulfilling to be able to do that."
But what started as a "theatrical basis," and a costume to hide behind where people didn't question him, became another way to express his masculinity and enforce his preferred pronouns.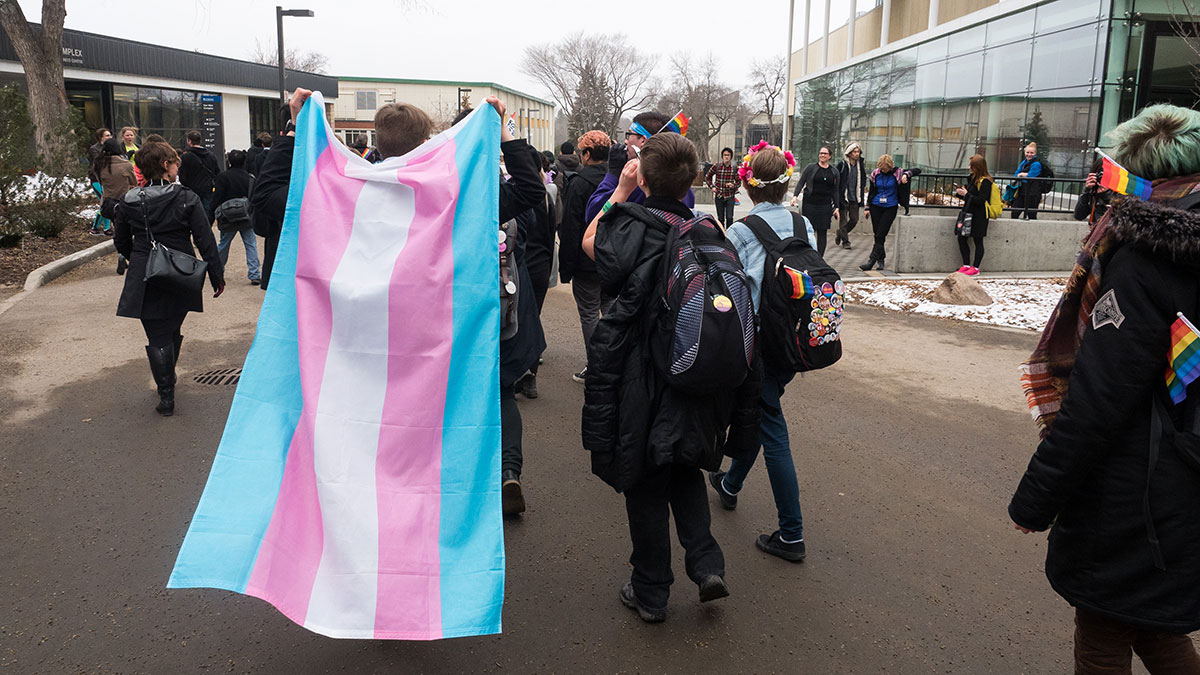 Hunter took his short, scruffy beard to the podium at The Landing's Ambassador's Breakfast, a gathering of politicians, U of A students, staff and volunteers to learn more about The Landing and its services during the annual Pride Week festivities. He usually doesn't take his beard out in public unless it's an Animethon or convention, but during his speaking turn, the room's audience offered Hunter, beard and all, something he always wanted — unconditional acceptance.
The Landing, a non-profit service in the basement of SUB, offers support for gender and sexual diversity where Hunter, who said he's been "shunned" by others who believe he's contradicting his Catholic background, can go in peace and openly discuss his transmasculinity and romantic relationship with a woman.
"I like her a lot more than I like their opinions," he said.
Also joining Hunter on the breakfast's speakers list were recently appointed Board of Governors Chair Michael Phair, Students' Union Vice-President (Operations and Finance) Cody Bondarchuk, MLA's David Shepherd (Edmonton-Centre) and Estefania Cortes-Varga (Strathcona-Sherwood Park) and several of The Landing's volunteers and users.
For many, The Landing is a refuge for others to express their gender without fear of backlash or discrimination. It's a "sanctuary away from society" where people can "feel proud and accepted," Hunter said. But for him, most importantly, it's the people more than anything.
"Who a safe space is, matters a lot more than what a safe space is," Hunter said. "It's full of like-minded people, a genuine family."
Also important is The Landing's potential to allow others to meet other people. "Real people," not the stereotypical mainstream's vision of what a trans person is, Hunter said. Being able to reach out and hear someone's voice, whether it's at The Landing or not, and learn someone's story and experiences in the queer community, is an inspiring way for others to feel comfortable with who they are, he added.
"It's not just an identity," Hunter said. "These are real human beings."