The Manitoban: UMSU president accused of misuse of funds
Jamie Sarkonak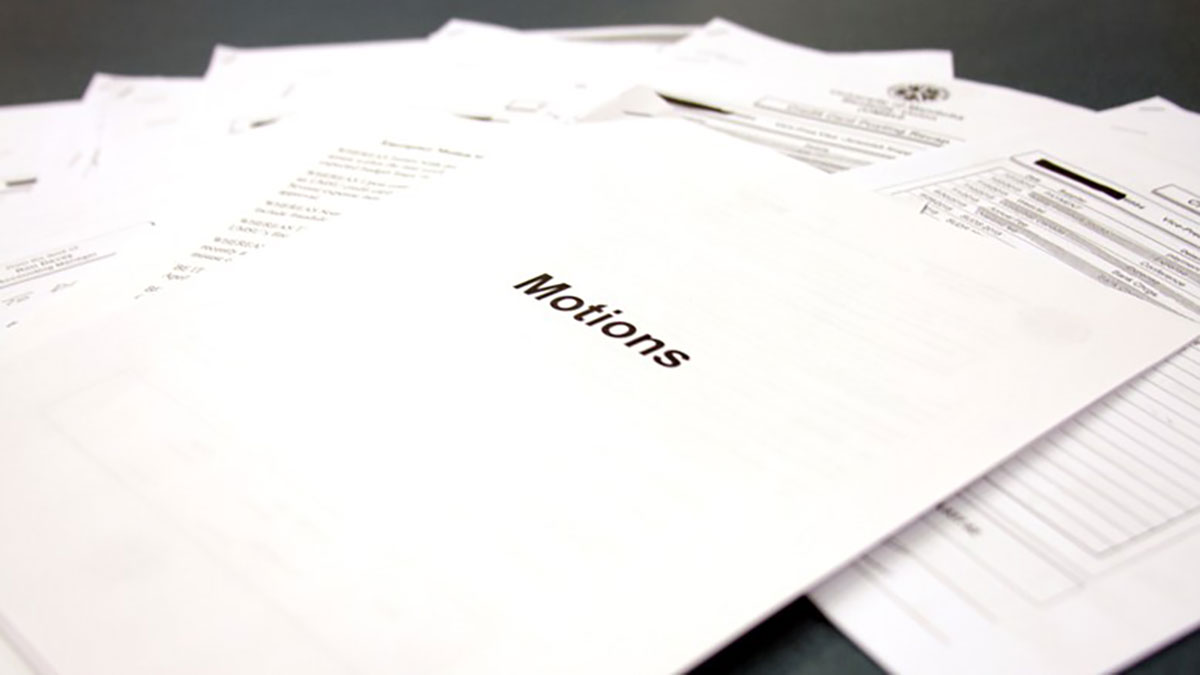 Craig Adolphe and Garett Williams are the editor-in-chief and the news editor of The Manitoban, the University of Manitoba's official student newspaper. For a full list of Jeremiah Kopp's alleged unapproved expenses, response and full coverage of this ongoing investigation, visit The Manitoban.
A meeting of University of Manitoba Students' Union  council was thrown into disarray on March 10 when three successive emergency motions were presented to council alleging fraudulent financial activity and misuse of funds by UMSU President Jeremiah Kopp.
The motions were presented after members on the council's finance committee raised red flags earlier in the week week about unapproved expenses to the union, and two committee members – UMSU Science Students' Association representative Karen Batchelor and Vice-President (Student Services) Jessica Morrison – reviewed statements for a UMSU credit card belonging to Kopp.
The first motion proposed that credit card statements for the UMSU executive Visa accounts from April 2015 to January 2016 be immediately reviewed by UMSU council during open session. Council voted yes, and boxes of financial statements were opened and distributed to the roughly 80 students in attendance.
The statements showed nearly $29,000 in expenses to one card over the span of 10 months.
With the monthly statements was a breakdown of nearly $14,000 in allegedly unapproved expenses. The total included nearly $4,000 for furniture in the president's office, dozens of meals and meal items attributed to executive meetings, community issues, sponsorships and a $900 cash withdrawal in August.
After a brief review of the statements by council, a second emergency motion was tabled and passed, calling on the union to engage in a forensic audit of UMSU finances for the 2015-16 year-to-date.
A third and final emergency motion for Kopp to turn over access to his UMSU credit card to the union's general manager and have his authority to use the card revoked. Kopp agreed that he shouldn't have access to the card for the duration of the audit.
UMSU vice-president internal Zachary LeClerc – the only other executive with access to an official UMSU credit card – made a friendly amendment to have his own access to his card frozen as well, and the amended motion was passed by council.
A question period was called after all three emergency motions were passed by council, in which Morrison, Batchelor, and Kopp were given opportunities to respond to questions about the statements and expenses.
Kopp said he wouldn't be able to provide answers on every budget line on the spot but claimed all expenses were legitimate and were conducted through the proper channels, which would be shown by the audit.
"I'm confident that a forensic audit ordered by UMSU council will demonstrate that these allegations are baseless," he said.
"The reality is I have a lot of meetings with students, a lot of them occur over lunch and there's good reason for that. It's standard practice."
"It's what's been done at the organization for many, many years and it's all budgeted in our annual UMSU-approved budget and UMSU council is aware that there are budget lines for that purpose."
"Often times there's staff appreciation events," he added. "Often times, a staff member might be having a bad day, so I'll take them to lunch to keep morale up."
Kopp charged that Morrison, who resigned her position from UMSU council at the same meeting, brought forward the expense claims in an effort to politically slander him. The two ran on a slate together in the 2015 UMSU general election but had a falling out and Kopp said at the meeting the two were involved in mediation.
"This is a politically motivated attack," he said. "It was meant to throw mud at the wall and a complete forensic audit will, I'm confident, clear my name and will reveal this for what it is."
Morrison declined to comment.