The Ukrainian Shumka Dancers' KOBZAR explores universal meanings
Jessica Jack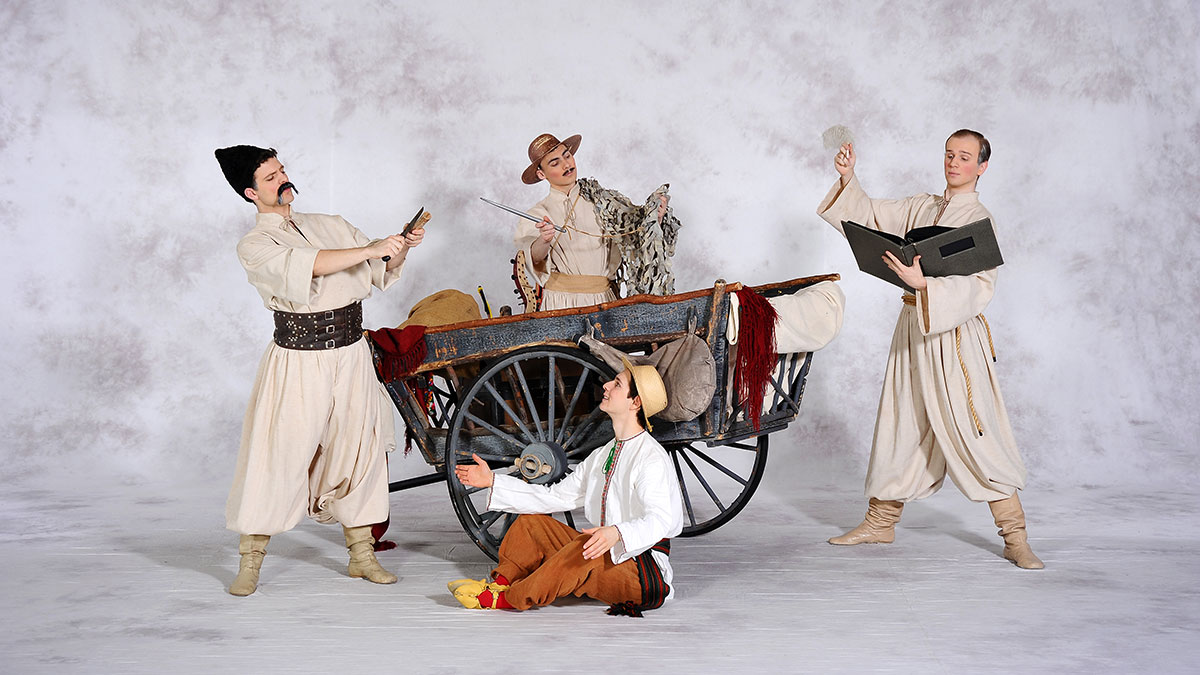 The Ukrainian Shumka Dancer's present KOBZAR
Saturday, April 9 at 8 p.m. and  Sunday, April 10 at 2 p.m.
The Northern Alberta Jubilee Auditorium (11455 87 Ave)
$25-$60 (ticketmaster.ca or the Jubilee box office)
Outside of Ukraine, Alberta holds the largest number of Ukrainians and their descendants (according to the Canadian Encyclopedia). The town of Mundare alone, approximately an hour east of Edmonton, is known for its famous Ukrainian sausage. However, the most prominent expression of Ukrainian heritage in Alberta is showcased through the Ukrainian Shumka Dancers.
Shumka is Canada's only professional Ukrainian dance company. Outside Alberta Ballet and Edmonton Opera, Shumka is one of the few groups to be a resident company of the Northern Alberta Jubilee Auditorium. They strive to "present, promote, preserve, and develop Canadian-Ukrainian inspired dance as a leader in the performing arts community." This mission is beautifully presented in the world premiere of their new production, Kobzar, at the Jubilee.
Michael Eeles, principle dancer with the company, has put countless hours into this production alongside fellow dancers, choreographers, and production teams.
"We rehearse three days a week, plus extra rehearsals when we need it," he says.
Kobzar is inspired by Taras Shevchenko, a famous Ukrainian poet and artist. He was a visionary in Ukraine, as he provided hope to the Ukrainian people during a time of desolation.
"He is kind of like a hero to Ukraine." Eeles, who has been with Shumka for over four years now, is proud to honour Shevchenko by expressing his thoughts through dance.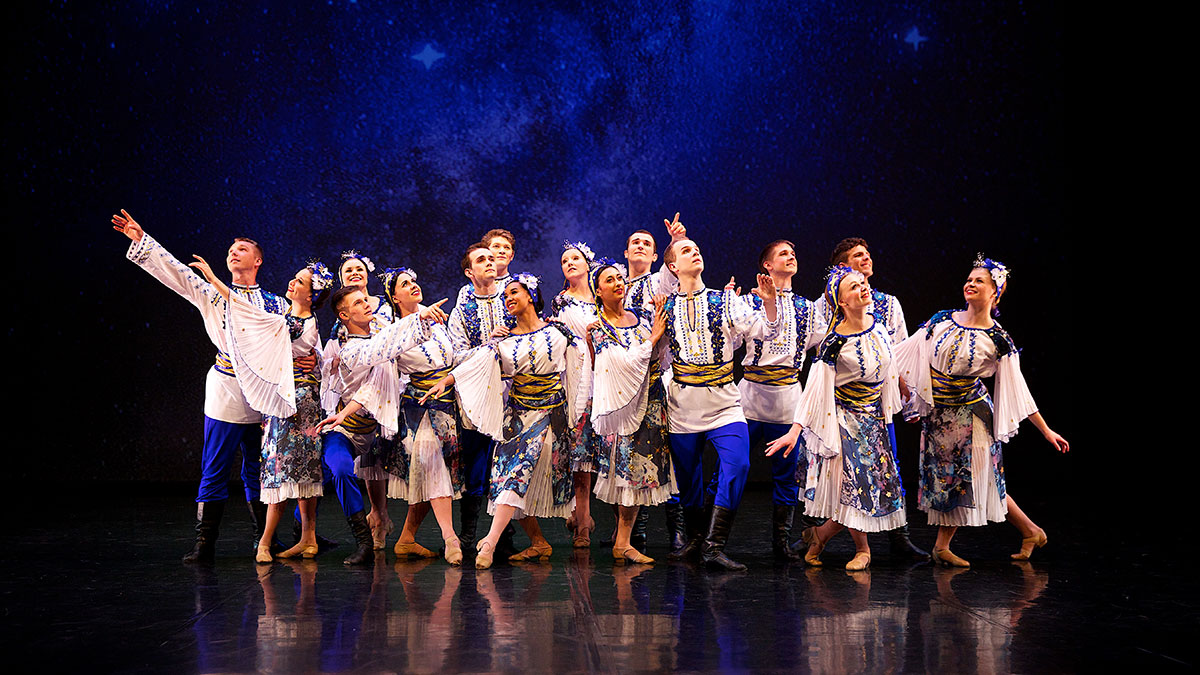 Kobzar uses folk and character dance to bring Shevchenko's message to stage. A kobzar was a singing bard who travelled across Ukraine, playing an instrument known as a bandura. It is similar to the contemporary version of a guitar, although it is smaller, wider and has more strings. Kozbar is not only the name of said bard, but of Shevchenko's famous book of poems. It is often referred to as a literary monument to freedom for the Ukrainian people, as his words inspired them to continue fighting for their rights.
The first half of the show is split into four acts, each act representing a pillar of Shevchenko's thought — destiny, soul, courage, and hope.
"Shumka tries to honour Taras' message and bring it into a more contemporary setting," says Eeles. "His words are relevant to his time, but they are also universal to our world."
With the state that our current world is in, the message behind this production is relevant and relatable. Ukraine, Belgium, and Syria are all dealing with their own type of crises, but as Kobzar and Shevchenko's message prove, hope is universal.
The second half of the production turns its attention to a classic Shumka piece, The Travelling Chumaky. It follows four travelling salt traders, known as the Chumaky, as they trade their wares. Eeles, who plays the serious book keeping Chumak, feels it is paired perfectly with Kobzar.
"There is a natural connection between the two. In Kobzar, the Milky Way plays a crucial role because it instills hope within the oppressed. It works similarly in The Travelling Chumaky as they rely on the stars to guide them throughout their journey. This is referred to as the Chumaks' Way."
This production's exploration of hope as a universal message creates an emotional connection regardless of audience members' relationship to Ukraine. It is not only a form of cultural and artistic expression, but encourages perseverance in a world that is sometimes bleak. Kobzar does not only represent the identity of the Ukrainian people, but can represent all those who see it.
In the world of Taras Shevchenko: "do not wipe my tears away, let them freely flow."