Why there aren't any Opinion articles about Students' Council elections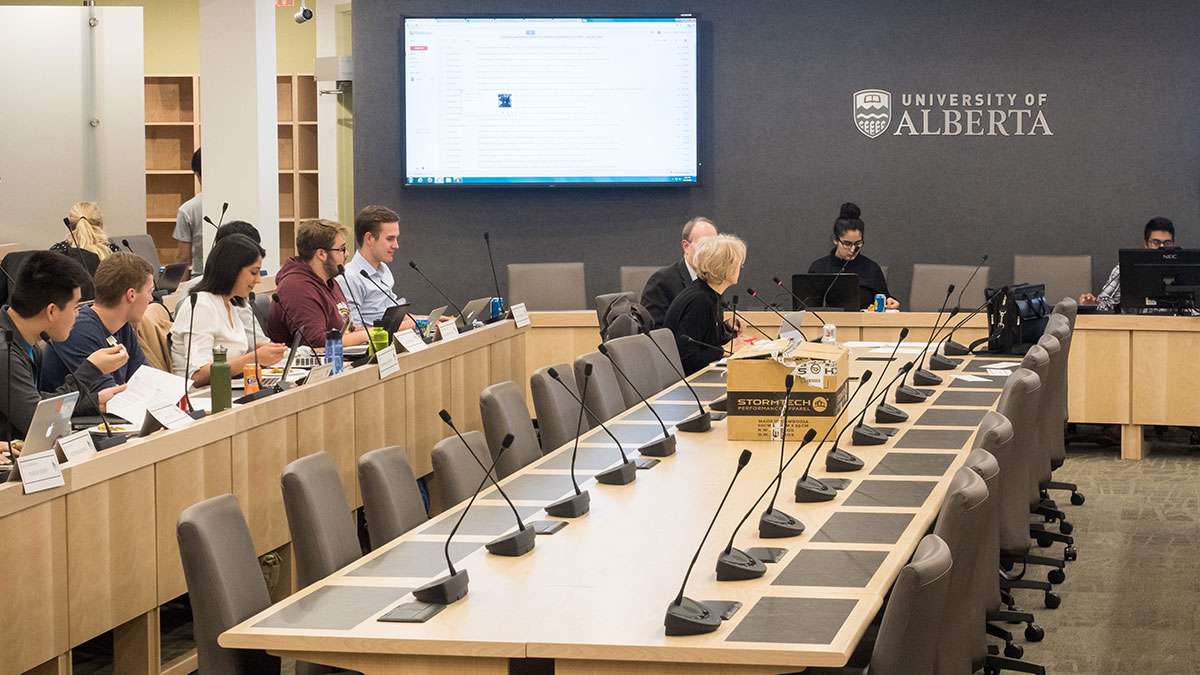 Some SU councillors have recently complained that The Gateway doesn't cover Students' Council elections. There are various reasons for this, but I can only speak for why there isn't coverage in the Opinion section.
While The Gateway is a platform for student voices, an institution for teaching student journalism and a drinking club, my job as Opinion Editor is to fill the newspaper with content. We actually produce double the content most student newspapers do in a week, largely because we need to sell ads in our paper edition. We need ads to make money so our Dedicated Fee Unit isn't as expensive as the Health and Dental plan everyone forgets to opt out of.
One reason why there is nothing on the Students' Council elections in the Opinion section is because I didn't even think about it at our last Wednesday meeting. At the meeting, I went on a rant about how the Royal Alberta Museum should be knocked down, a rant about CAPS, a rant about the state of education and finally, another variation of my rant about faculty associations (specifically this video made by ISSS.)
So then why didn't I think about Students' Council? When I think of Students' Council, I think of awkward AF encounters with execs and councillors who didn't become execs, I think of l'Express food, and I think of councillors arguing about minute bylaw details for long periods of time.
And those are the engaged councillors. Many councillors don't seem like they want to be there, many leave during council, and many don't show up at all. A 73 per cent attendance rate for the fall semester is discouraging. Add this to the fact that Students' Council is poorly advertised, the door to University Hall is often locked during council, and voter turnout among the student body has been historically low (last year's voter turnout was 13.4 per cent) make us easily forget about council or not want to think about it at all.
Now, of course, not thinking of Students' Council during the Opinion meeting is my fault. It would be hypocritical to accuse Student's Council of being boring and pointless while making no effort to attract the students that would make it engaging and worthwhile.
But a major reason why we don't write many Opinion articles about council or their elections is because volunteers and I simply don't understand it. I think the SU's most significant problem is relating its esoteric governance structure, a problem that becomes especially apparent when exec candidates insist students should "just vote!" although most students don't even know what they're voting for.
An option for learning about the SU is Discover Governance, but it currently offers only a few PowerPoints and some scattered information. Discover Governance employs some helpful staff members, and of course interested students could always ask councilors about council, but learning about university governance is haphazard at best. Failing to offer a structured means of learning about the SU to the public is unfair — a majority of students probably won't even be able to read this article because I take much of the vocabulary for granted. To expect campus media to simply know these things without offering a structured means of learning is unreasonable and potentially irresponsible.
There are a number of other reasons why there aren't any Opinion articles. There are nearly 40 candidates running in this year's election and some would inevitably receive more attention than others. Also, many candidates have platforms indistinguishable from each other while others don't even have Facebook pages with information for voters. Many councilors are running for the first time in their lives. Having a Poster Slam would simply be cruel.
However, there is hope for the future. This summer, some Gateway staff will attend GovCamp, a boot camp councilors attend to learn about SU governance, and newly-elected VP Academic Marina Banister plans to offer regular workshops for students willing to learn about the SU. We're also looking into producing candidate debate podcasts, but this requires the right planning and people.
I can't make any promises about coverage in the Opinion section for this year (there's nothing in this week's section), but next year there will be more of a concerted effort to comment on Students' Council by informed student journalists.
But first, Council has to prove it's worthwhile to cover. The relationship between media and subject must be symbiotic, and as it stands, there are better reasons to write about African fertility art and sex and radical politics and whatever else is on our minds than council elections.
For those interested in writing for the Opinion section, meetings are Wednesdays at 2 at The Gateway office on the third floor of SUB.