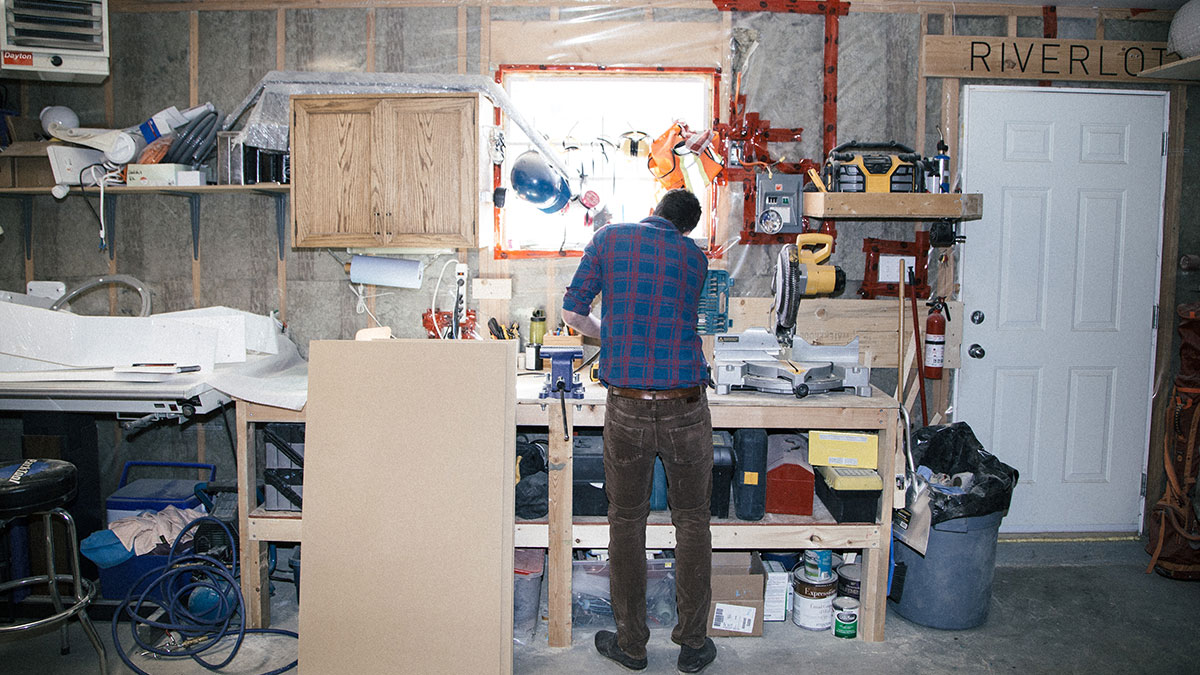 Every designer has a driven passion that ignites a million different ideas, you just have to pick one and run with it — and if it doesn't work then try the next one. Nick Kazakoff and Brendan Gallagher, University of Alberta design graduates, took the plunge and left their previous industrial jobs to do just that.
What started out as toying with new ideas and building their own products began to fledge into something more serious. They outfitted Gallagher's garage as their creative space and barely two years later, they started their own studio — ONETWOSIX Design.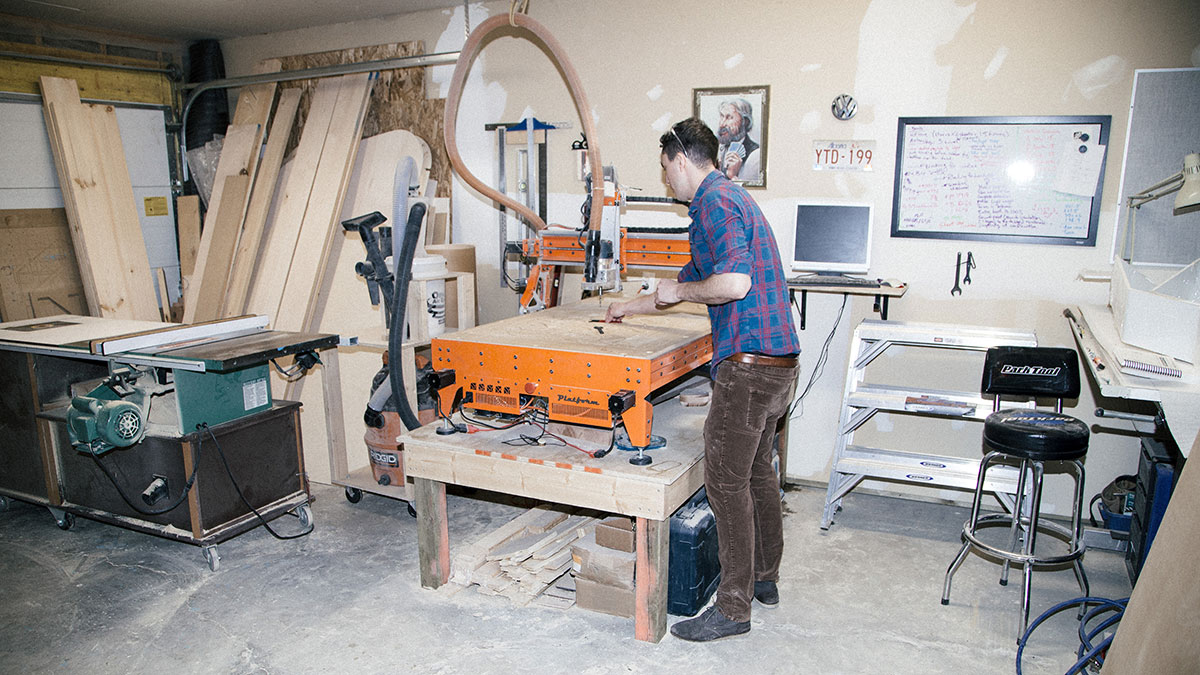 ONETWOSIX offers services for everything from signage to furniture. They also offer services for print material and website design based out of Vancouver. With a background in design for manufacture, Kazakoff believed in the company's process of creation. The company centres around the development process of design, but innovative problem solving and client satisfaction lies at their core. Clients can bring their idea for a product to the studio and the designers will work through the process, providing feedback and research up until the project is complete. The project is outsourced and sent to manufacturers in Edmonton and throughout Alberta.
"At the end of the day, we are creative problem solvers, we're not marketers," says Kazakoff.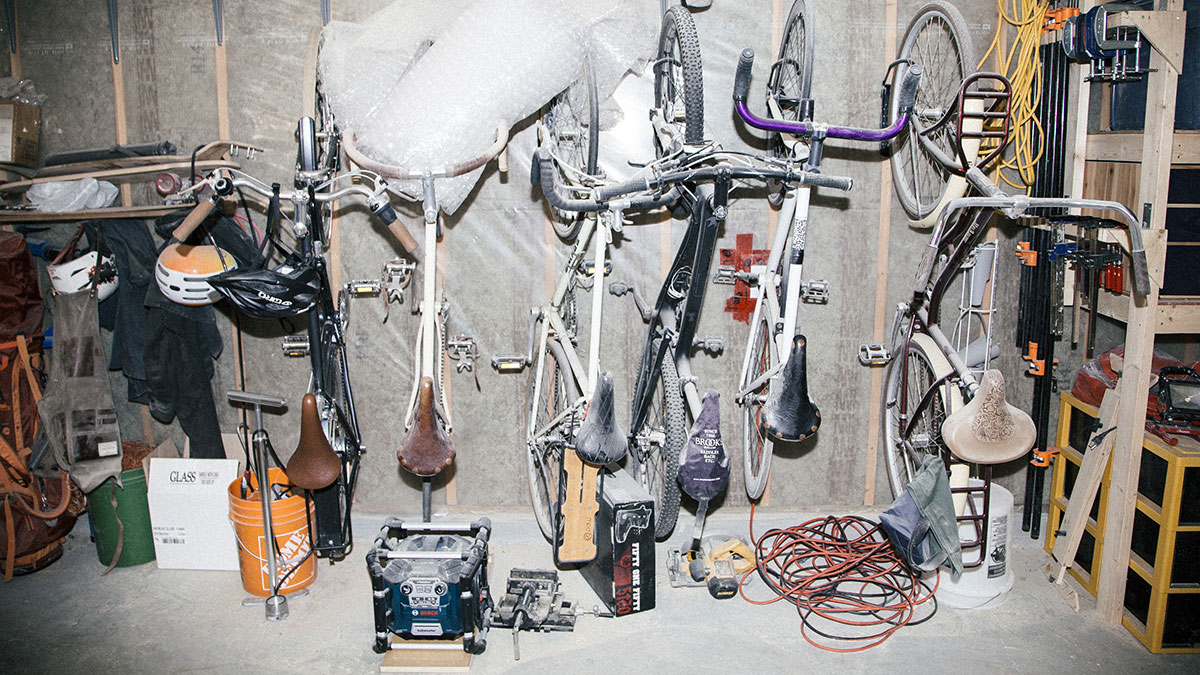 The Edmonton-based company has been creating innovative products since the studio's inception. The Mosaic Centre in Edmonton was one of their recent clients, as ONETWOSIX was struggling to find space to conduct private phone calls  within their open concept office. They were recommended by two U of A design professors, Brandy Burdeniuk and Jeff Johnston, and proceeded to create a futuristic sound-dampening phone booth. Following the success of the product, ONETWOSIX plan to sell the phone booth in Canada as well as the U.S.
Kazakoff names the Selkirk dining table as his favourite product, one that he created in collaboration with co-founder Gallagher. With legs made of powder-coated industrial grade steel and hardwood top, the table is both simple and durable. ONETWOSIX presented the product at a recent design show called Tete Jaune to act as  the kickoff for the company.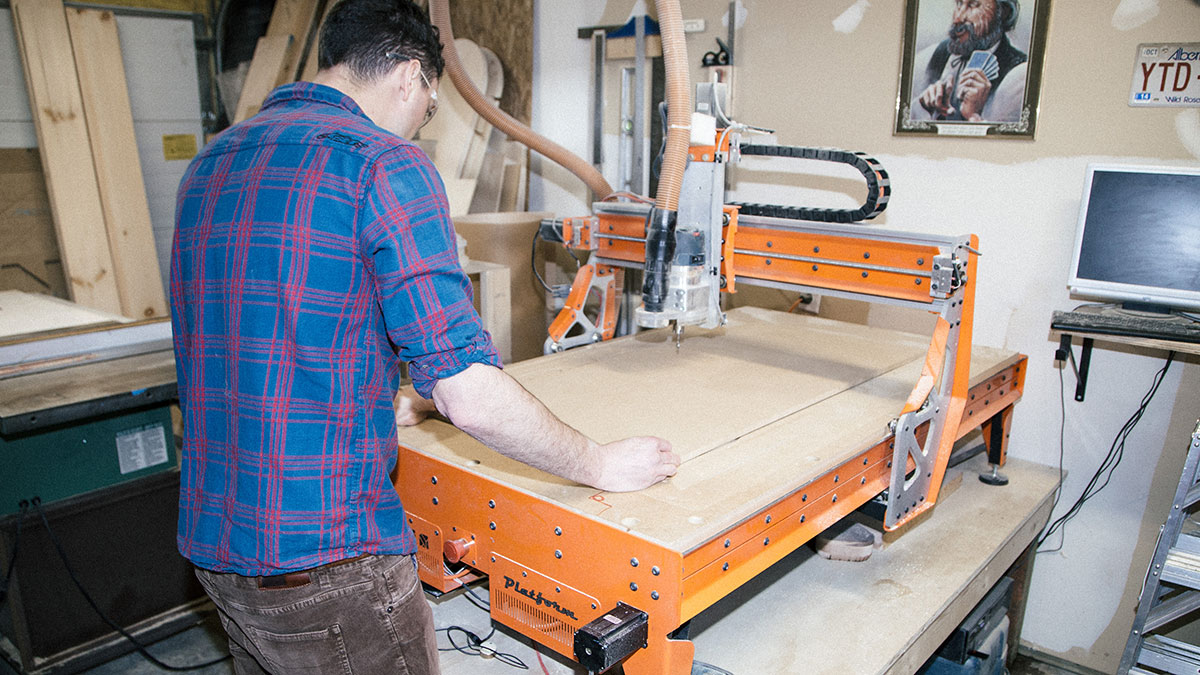 The Selkirk table is one of ONETWOSIX's most successful designs and they plan to expand the line further, designing chairs, benches and a bed in similar fashion.
"We are growing it as a whole package so there isn't necessarily one product sector we want to focus on," says Kazakoff.
The company hopes that the strength of the Selkirk line will grow enough to stand as a separate business unit, with ONETWOSIX still remaining the design firm. Their specialized service sets them apart from other industrial design companies, with high consideration for how the products are made.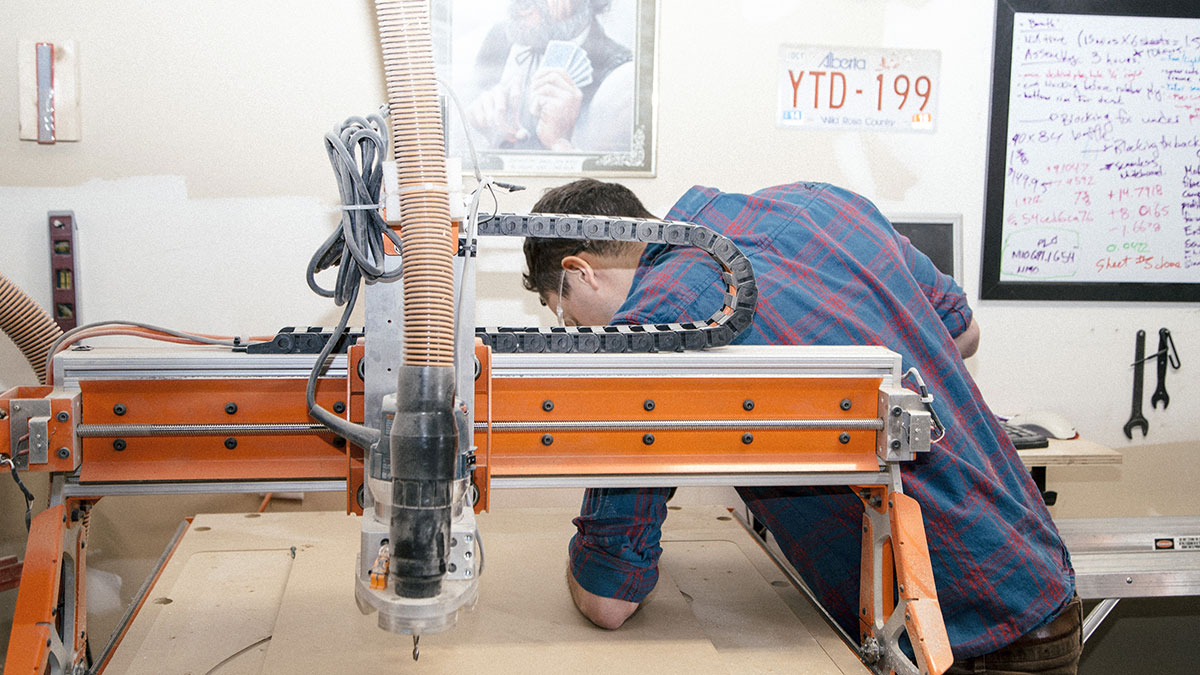 "We do really pay attention to truth to materials," says Kazakoff. "We don't hide things, which I think goes along with good sustainable practices in design."
In addition, the company offers prototypes rather than just conceptual designs for clients — a unique trait that the designers owe to the U of A industrial design program which promoted hands on work, which was already second nature to the co-founders.
Clean lines, careful thought and overall simplicity dominate each product the company helps to create, focusing on the marriage of form and function.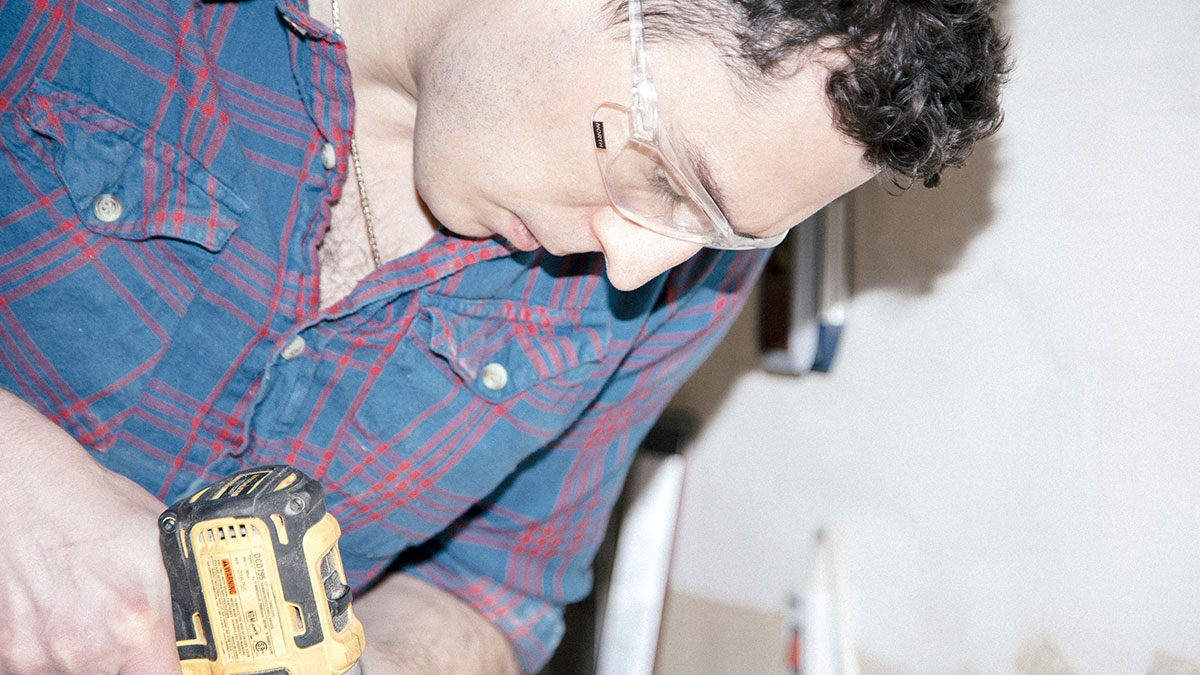 Kazakoff says the company leans away from decorative designs, centering their attention on  products with purpose. Apart from their competitors, ONETWOSIX aims to focus their products less on the craft involved in design, utilizing whatever equipment works well for the job.
The designers are planning on expanding their marketing plan, searching for potential new spaces to set up shop, and in the future, hiring multi-skilled individuals to their team.
"We want to stay lean at this point in time and just have people who are willing to work hard and believe in the same values that we do," says Kazakoff.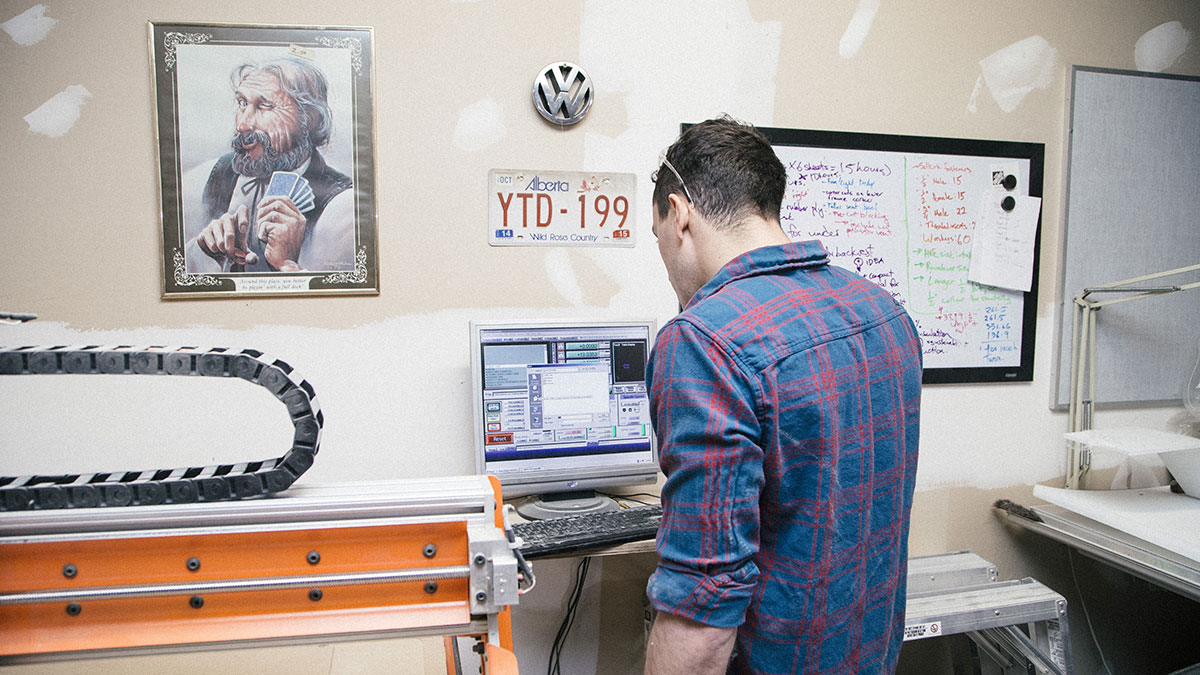 As a designer, Kazakoff struggles with perfectionism and although he always sees improvements in the company's work, he remains rational.
"To be a good designer, you also have to consider timeline and budgets, it's important to work within the constraints of reality."
ONETWOSIX epitomizes a risk-taking, ambitious young design company, helping clients think outside the box to achieve the best possible product.
"This is my career and my passion … I couldn't imagine doing anything else," says Kazakoff. "When I wake up in the morning and go to work and run my own business, it doesn't feel like I'm ever going to work."