U of A Fine Arts grads reach their denouement
Lisa Szabo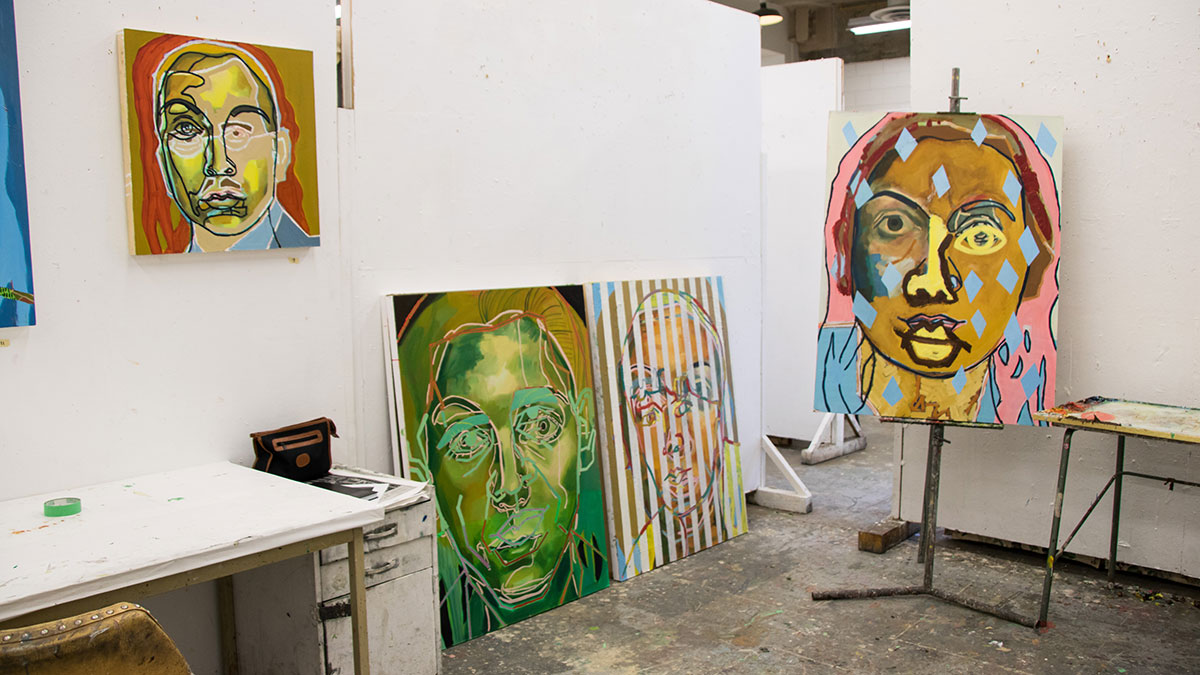 Denouement: Bachelor of Fine Arts Graduate Show
Tuesday, April 19 to Saturday, April 30; Opening Reception Thursday, April 21
FAB Gallery
Free
Many of us will remember having heard the word "denouement" in high school English class. After the tumultuous climax, and gradual return of order, denouement is the final sigh of relief — which is why this year's Bachelor of Fine Arts graduates have chosen it as their grad show's theme.
"This work that's going to be shown is a culmination of four years of work on various other projects which kind of synthesized into what we're showing in this exhibition," says Michelle Paterok, Vice President of the Visual Arts Students' Association — the committee behind the grad show.
14 students have been working towards a BFA and this grad show is an opportunity to show their friends, family, and guests what they have accomplished. According to the Association's President, Agata Garbowska, the show is the "punctuation mark" following a lot of hard work. Both she and Paterok appreciate the opportunity to finish their program with the exhibition.
"I feel like we kind of get so used to working alone in the studio — like in the corner at night with no one else around. So it's a little — not isolating — but it's a solitary activity. It's nice that the stuff will be out in the world, and others — besides just people in our own department — can view it," Paterok says.
Preparation for the show started last fall with a silent auction fundraiser, and has continued through the year, as the grads worked on exhibition catalogues, advertisements, and of course, artwork. But on April 19, the BFA grads can finally experience their denouement.
The exhibition, while acting as an opportunity for others to see what BFA grads have created, also provides a sort of map through each artist's experience in the program. Fine Arts students have spent their time in class and in studio developing discipline, work ethic, and critical thinking skills. And for Garbowska and Paterok, progression as an artist has not only meant becoming more technically adept, but figuring out what you want to do and what you want to say.
"I feel like themes kind of come up throughout — like I'm exploring the same themes I touched on unintentionally or subconsciously in my first and second year classes and now I just have the technical means to actually express them," Paterok adds.
While both women specialized in painting and printmaking, they insist this year's grad show will also have sculpture, digital art, photography, and other types of visual media represented, with each grad displaying three to four pieces. Paterok says there will be something for everyone.
"I find that through visual arts you can express something that maybe can't be expressed in the same way in other media — like through language or music," says Paterok. "(Visual art) can convey emotion or feeling that other things can't do quite so well."
"Denouement places everything in proper order and allows the central theme to resonate," says Garbowska.
In other words, it is the final act — summoning the scattered ashes from the explosive pinnacle and allowing them to settle in the forms they had been intended for all along.