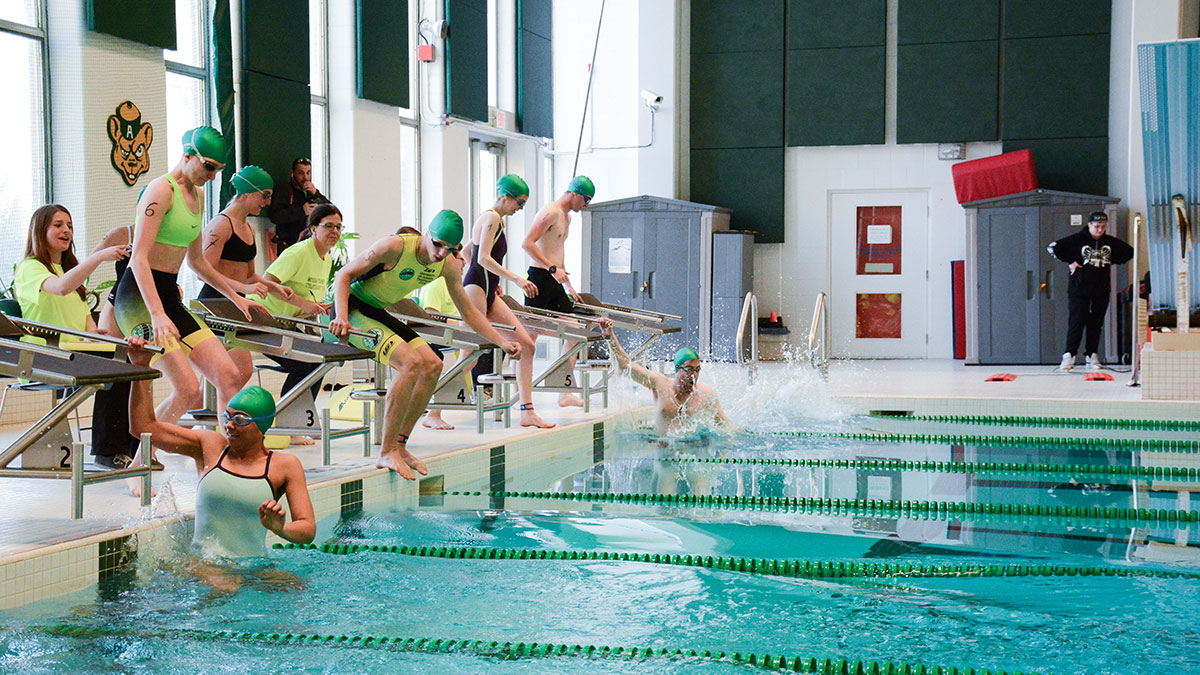 Danielle Meunier keeps busy. On top of her coursework as a second-year student in the Faculty of Medicine, she swims, cycles, and runs five days a week for two hours each day. And she doesn't do it alone.
Meunier is one of 90 members of the University of Alberta's Triathlon Club, an athletic association offering personalized training in swimming, cycling, running, and core strength. With members from across the university and the Edmonton community, it offers athletes who normally compete in individual sports an opportunity to push themselves to their physical limits alongside their peers.
Though Meunier joined the Triathlon Club as a way to stay in shape for bike season, she discovered a love for swimming and running, and continued on to become the club's secretary. Though many students enrol for the subsidized spin classes, Meunier said the reasons for joining the group vary from member to member.
"If you asked any given person in the club, you could get a different answer," she said. "Some people want to train for something else, some people have never done a triathlon and just want to give it a go, and some people just want someone to run with."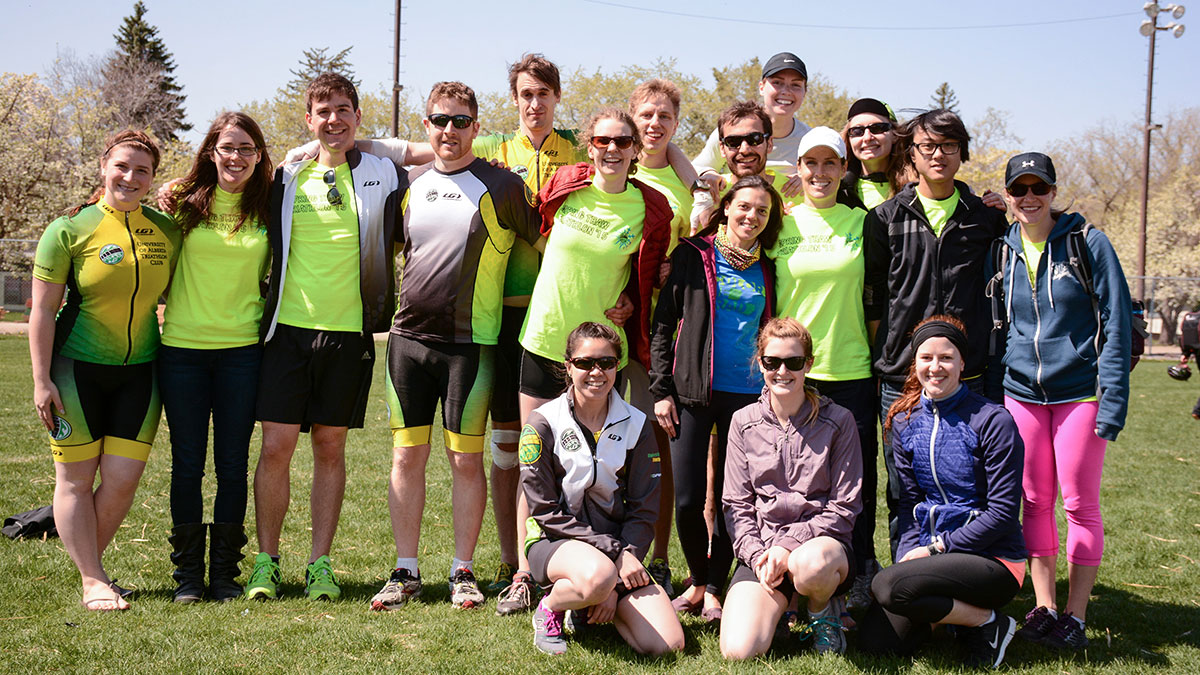 Any U of A student, regardless of experience in any of the three events, can join the club for $200 a year. The fee covers the cost of training facilities, triathlon-specific equipment, and sports gear — the coaches are all volunteers.
"We want to be inclusive to all levels," Meunier said. "Whether they're a total beginner to the three sports, or whether they've (competed in) a number of triathlons, we try to tailor our training plan to everyone's level of experience."
These training plans can prepare members for the shortest triathlons to ironman races, which consist of a 3.86 kilometre swim, a 180.25 km bicycle race, and a 42.2 km marathon, completed consecutively without a break. Though it is not a requirement, the club's executive team encourages all members to participate in at least one race.
Because triathlons are considered among the most challenging physical events in the world, Meunier said the club frequently hosts events in order to balance intense competition and social activities.
"They mostly involve food, because we like to work out and then eat a lot," she said with a laugh.
Although the group mostly focuses on training athletes for races external to the U of A, the club is currently in the process organizing its second-annual Spring Thaw triathlon. The event features two distances: Sprint, and Try-a-tri. Sprint is for more seasoned competitors, and features a 750-metre swim, a 20-kilometre bike, and a six-kilometre run. Try-a-tri is for novice or first time competitors, incorporating a 400-metre swim, a 10-kilometre bike, and a three-kilometre run. Because the event takes place at the beginning of the season, it will be low-pressure and ideal for first-time triathletes.
Though the club revitalized the event last spring after several years without it, Meunier said the group was surprised by its success, as 120 athletes participated in the race.
"Our race director was really enthusiastic and he did an amazing job putting it together," she said. "We're trying to recreate that enthusiasm this year."
Spring Thaw kicks off bright and early at the Van Vilet Complex on May 1.