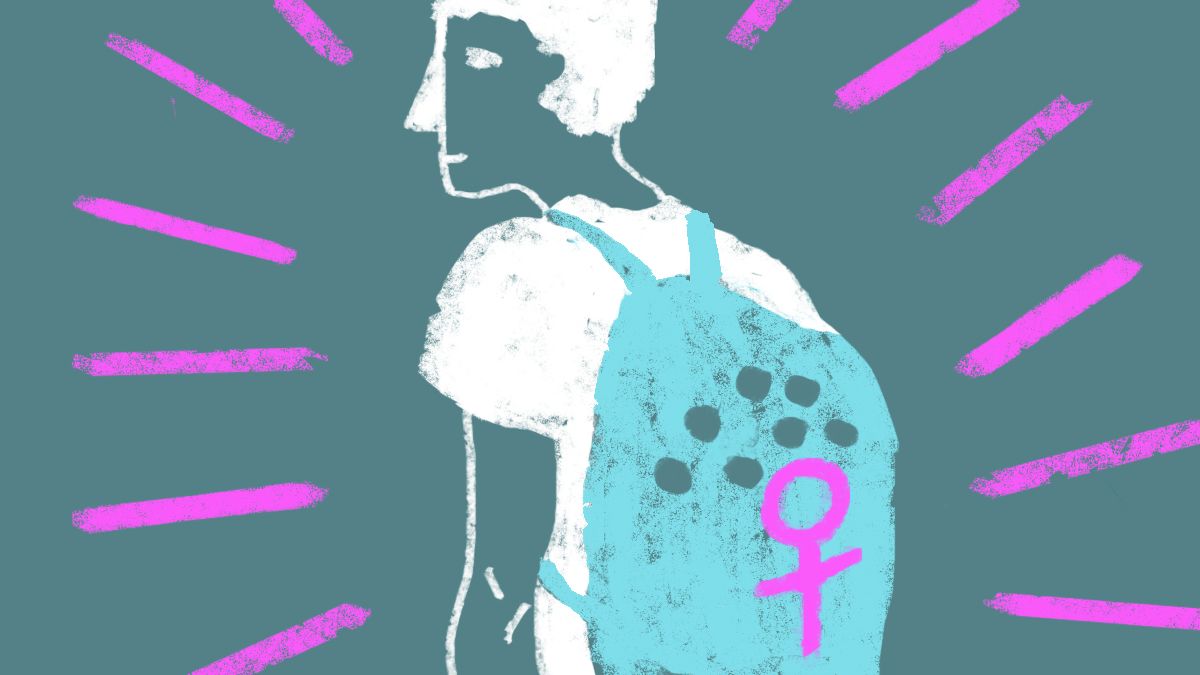 Male feminism at the University of Alberta is like a Pink Floyd button you pin on your backpack. You can wear it and feel smug about it for as long as you like, until someone asks you what your favourite song from The Dark Side of the Moon is and you're forced to confess you've never listened to them before. It's a way of saying "I get it," without actually needing to get it or do the work at getting it.
Feminism is flourishing, and it's a booming industry for men everywhere. Having men — who sit at the apex of power in a patriarchal world — acknowledge wage gaps, dating abuse, rape, and general inequality is certainly a step in the right direction. But it's becoming increasingly obvious that men can be absolved of as many crimes against women as they want, so long as they plead feminism. A number of celebrities, such as Robin Thicke, James Deen, and Jian Ghomeshi, confirm this — as do several high-profile men on our own campus.
Last September, I became friends with a guy who's an executive of a student group that, among other things, promotes gender equality. I enjoyed hanging out with him and was impressed by his work in gender politics, until he began giving me unsolicited compliments and proposing sex. His advances degenerated into threats and ultimatums, and when I made it clear how uncomfortable I felt, he deleted me off Facebook and never talked to me again. His feminism apparently had no room for my frigidity.
A few weeks ago, I went to an end-of-school frat party. I started talking to a group of guys from the fraternity, and who all claimed to be devout feminists. They mentioned how the Sexual Assault Centre hosts a talk for them every year, and boasted about how their house is so safe that "girls sleep over here all the time." A few hours later, one of them drunkenly admitted he often fingered girls who stayed the night while they slept, "even if they weren't hot."
Instances like these, which can be recited by virtually all university-age woman, reinforce the fact that the "male feminist" label frequently signifies nothing. Men who claim to be feminist receive undeserved praise and enormous social capital for merely acknowledging the movement for gender equality, even if these same people actively hurt, objectify, and deprecate women. These individuals are applauded for showing up to the party, despite what they actually bring to it.
The men I've come to know at university who are true feminists seldom proclaim it. They understand that believing in and practicing gender equality doesn't merit a reward. Even if they've never used the word, I know they're true feminists because of the way they talk about women, and how they listen to and support me. Unfortunately, these men are part of a disappointingly small minority when compared to the rest of the male "feminists" at the U of A, who range from annoying to creepy to outright predatory.
If you're a man, don't call yourself a feminist. We need to stop unquestioningly assuming that every man who demonstrates an entry-level understanding of gender equality is an inherently good person. The male feminist is hardly a brave ally selflessly standing up for womankind — he's often a warning of the dark, scary forms of misogyny that lurk within the gender equality movement itself.