Bruce Peel Special Collections library reopens after renovations, students can now read rarest books on campus
Jamie Sarkonak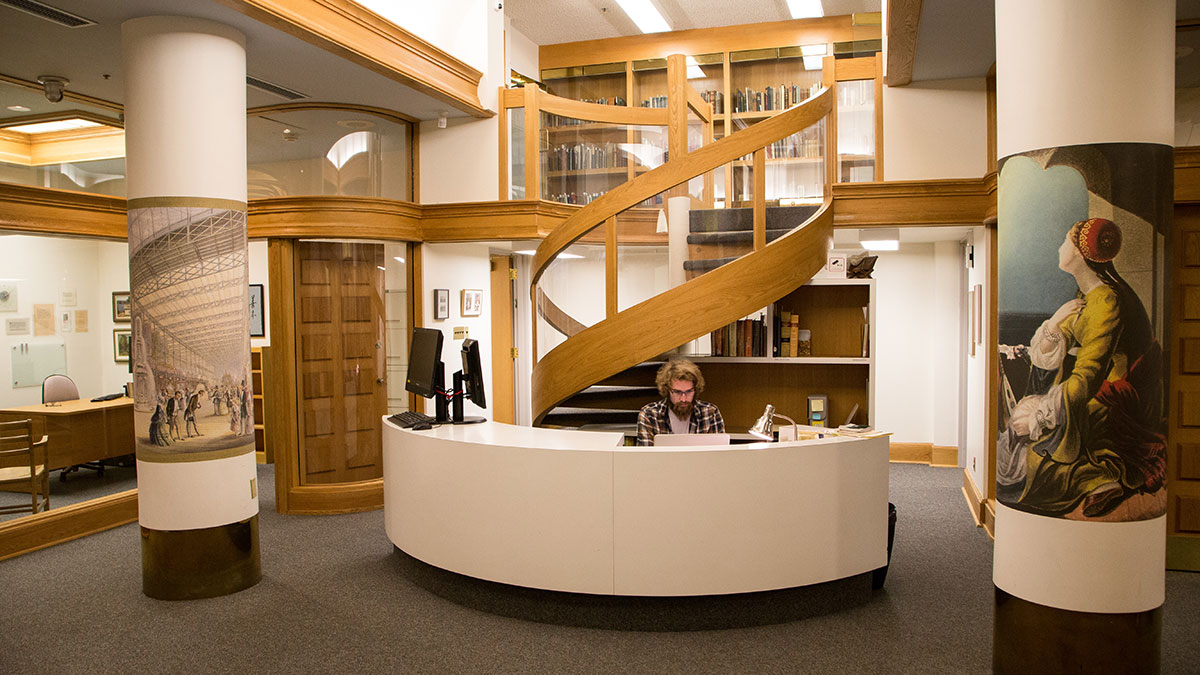 University bibliophiles can relieve a 14-month long rare book drought by visiting the newly upgraded Bruce Peel Special Collections and Archives.
The Peel library in the basement of Rutherford South closed for renovations last spring and reopened June 21, allowing students, researchers, and other members of the public to access the collection. Renovations have tripled the library's storage space, which will allow the library to acquire new books for 20 more years.
Among the Peel library's collections are textiles, medieval manuscripts, university archives, provincial and federal records, and rare books about numerous topics such as sports and entomology.
Rare books at the U of A were first collected in a single room of Cameron Library, established in 1964. Two decades later the Peel library was founded and the collection was moved into the current space in the basement of Rutherford South. After almost 30 years of collecting, the library reached capacity and a moratorium was almost placed on collecting materials. Robert Desmarais, head of special collections, said the thought of being unable to collect was terrifying.
"Our mandate is to enrich the teaching and research mandate of the university with materials that have significant research potential," he said. "If we can't acquire those materials, that's a pretty big problem."
To access any of the Peel library's materials, students can fill out a form online to give staff an idea of what to look for. Specific call numbers or titles are not needed to request a book — merely asking for something "cool and amazing" is enough for library staff to something interesting to view, Desmarais said. All students are encouraged to visit.
"I can't tell you how many times I see the door open, very tentatively," he said. "People sort of peer around the door and wonder if they can come in. If we catch their eye we say, 'Please, come in, you're welcome here.' We don't want people to feel intimidated coming down here."
Though the library's reading space is in Rutherford South's basement, renovations have now extended the rare book collection five floors upward into the brick building. A new mechanical system the size of a trailer is needed to keep the storage space between temperatures of 18 and 20°C and humidities of 45 and 55 per cent. Optimal atmospheric conditions are needed to preserve the Peel library's materials, some of which date back to before the printing press of the 15th century.
Most library-goers will only notice the entrance's new carpet, but researchers, class groups, and curious students will have access to even more rare tomes as materials are collected in the future. (The carpet is still a "lovely choice" for the library, Desmarais added.)
The Peel library will also return to hosting exhibitions that rotate every three to four months. Currently on display are works by 19th Century printmaker George Baxter, which can be viewed by the public between 12 p.m. and 4 p.m on weekdays. In the past, the library has exhibited other scholarly collections, pop-up books, and paper engineering. A new exhibition can be expected in the fall.
Overall, for Desmarais, it feels "terrific" for the library to be open to the public again.
"To be surrounded by rare books is a pretty amazing thing," he said.
You can take a virtual tour of the library here.