Sports
Henderson serves notice: she's here to stay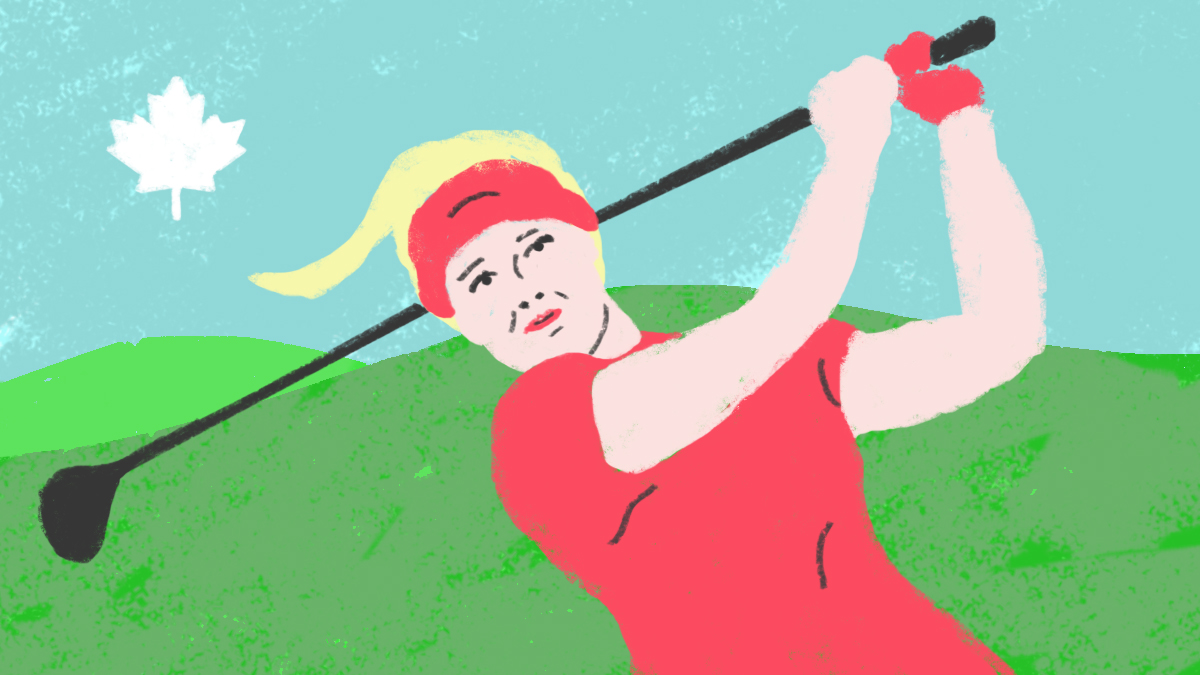 Canadian golfer Brooke Henderson captured a well-deserved, first major LPGA title.
The 18-year old Henderson became the second Canadian to win a major LPGA championship and the youngest golfer to win the KPMG Women's PGA Championship two weeks ago.
Though Ontario native has only been a professional for two years, she was named the Canadian female athlete of the year in 2015. In the same year, she was ranked No. 70 in the Rolex Women's World Golf Rankings, but with this recent win, she moved up to No. 2 behind Lydia Ko, whom she beat for the KPMG title in a sudden-death playoff.
Both women tied with six under par to finish the tournament. Henderson shot 65 in her final round – the lowest of the tournament – while Ko shot 67, forcing a sudden death playoff. Ko missed her 18-foot birdie putt, making par. But Henderson sunk her four-foot birdie putt for the win.
That wasn't Henderson's only notable shot of the tournament. On the first day, she was leading with four under par. And by the last day, Ko was leading with six under and Henderson was trailing three shots behind. But with her 90-foot eagle putt from off the green on the 11th hole and her 40-foot birdie putt on 17, Henderson tied things up.
Henderson's accomplishments at 18 are rather impressive, but they're not the only reason I'll be following her in future tournaments. Of course, part of me was rooting for her throughout the KPMG championship because she's Canadian. Maybe it's because the only name most of us associate with both golf and Canada is Mike Weir (where is he now?), but it's about time Canada is represented by a new, young female golfer. So yes, I happily jumped on the Henderson bandwagon and I'm here to stay.
Like other young, talented athletes (Connor McDavid, Jordan Spieth, and Lydia Ko, for example), Henderson is someone you naturally want to cheer for. You want to see these young athletes succeed and you want to follow them throughout their journeys, cheering from your couch. So it's refreshing to see a new face who can be that person for Canadians and for women.
Henderson appears to be rather calm on the golf course, even with enormous amounts of stress and pressure. She stays composed if she misses a shot and she lights up when she makes an incredible shot. She's well spoken in interviews, she's hard-working, and it's apparent that she genuinely loves the sport.
UPDATE: Henderson finished in a four-way tie for 21st at last weekend's Meijer LPGA Classic, and maintained her #2 ranking on tour behind Ko, who tied for 4th