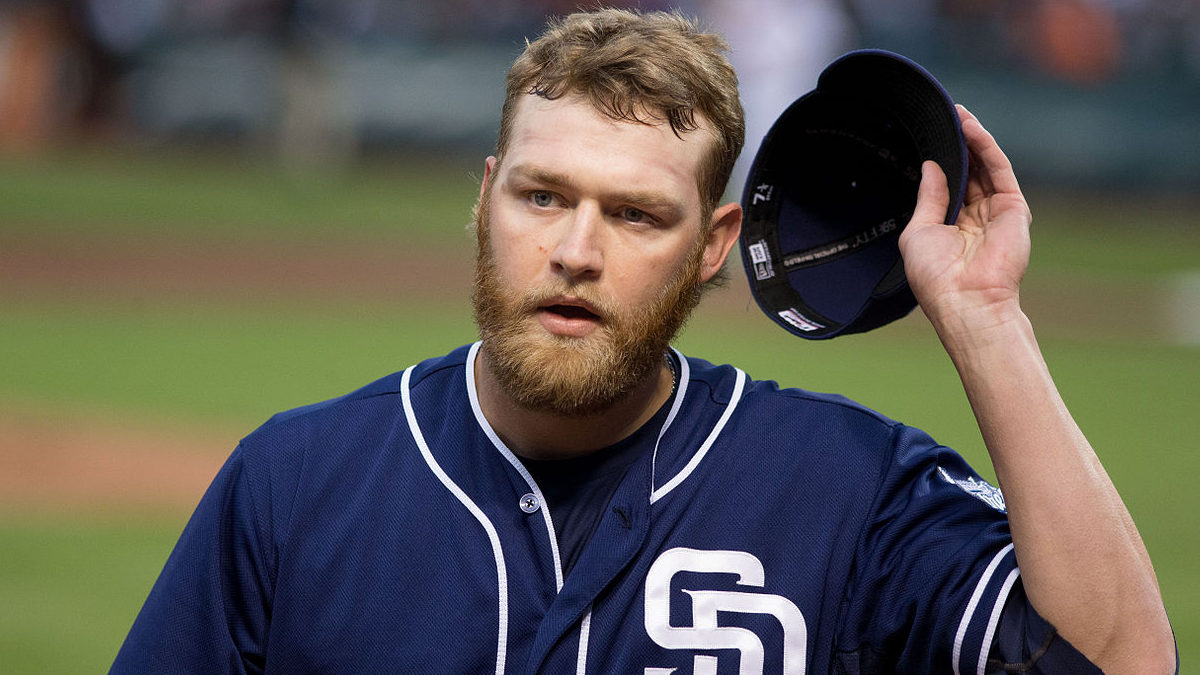 Andrew Cashner has an ERA of 4.76, a cannon for a right arm, and, before Friday, one of the greatest face forests in Major League Baseball. (You can see it above)
Part of a seven-player trade that sent him from the San Diego Padres to the Miami Marlins, Cashner had sported some sort of beard for the entirety of his MLB career. All this until he ran into the Marlins' dress code.
Banning all forms of facial hair, Cashner was forced to shave off his sweet chin scarf, and was utterly unrecognizable when he arrived at Marlins Park for his bullpen debut. Looking more like post-"Pet Sounds" Brian Wilson than Grizzly Adams, Cashner joins fellow Marlins Jose Fernandez and Mike Dunn as victims of the must-shave policy.
This affront to the scruff is not an isolated incident. The New York Yankees have had a "moustachioed-at-most" rule since their inception, famously forcing Johnny Damon to remove both his beard and long hair after a trade from the rival Boston Red Sox. In addition to the Marlins and Yankees, the Cincinnati Reds have also outlawed facial hair.
In other sports, similar dress codes are taken to a level that is wholly more invasive, and sometimes flat-out racist. After the infamous "Malice at the Palace" incident saw the Detroit Pistons and Indiana Pacers brawl with each other as well as fans, the NBA enacted a league-wide dress code.
As of October 17, 2005­­­­—a little under a year after the Pacers-Pistons brawl—all NBA players were forced to abide by a dress code that forbade "jerseys, jeans, hats, do-rags, T-shirts, large jewelry, sneakers and Timberland-style boots" (read: "black" clothes). Instead, the dress code made business or conservative attire mandatory before and after games, as well as at NBA charity events.
Though it explicitly banned clothes preferred by black players, the NBA's dress code certainly helped in their rebranding efforts. With the Malice as the catalyst, the NBA was trying to turn itself into a more professional (read: white-friendly) league.
It worked, ratings have steadily increased since that point, and NBA players are now mainstream tastemakers in fashion. Russell Westbrook's pregame outfits are nearly as newsworthy as his triple-doubles, and Steph Curry has served as the face of Express' suit line.
But, in all their efforts to eliminate the images of Ron Artest clobbering fans in the stands, the NBA never went so far as to ban any kind of facial hair, "dramatic" hairstyles, or non-clothing choices by its players. So why baseball?
Frankly, I can't rightly tell. The Yankees do it because they've never done anything else; they are the clean-cut, pinstripe-clad Bronx Bombers and goddamnit, they'll keep their cheeks cherubesque. The Reds? God knows. It certainly hasn't made them better. (As this article is being written, they are fifth in the NL Central and 21 games back.)
As for Miami, they're only four games back of the Nationals in the NL East, but I still can't tell why the no-beards-allowed thing is in place. Marlins bench boss Don Mattingly had one of the all-time great moustaches of baseball in his playing days, and I'm sure Giancarlo Stanton wouldn't be opposed to getting his chin-capper back.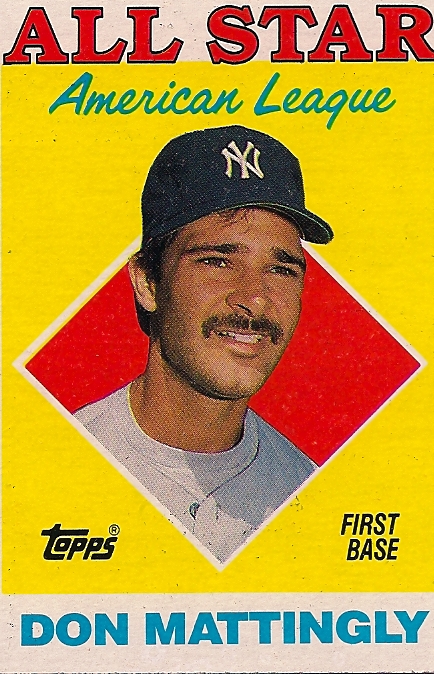 I guess I'll leave you with this question. Bottom of the ninth, bases loaded, two outs. Who would you rather come up to bat against, him?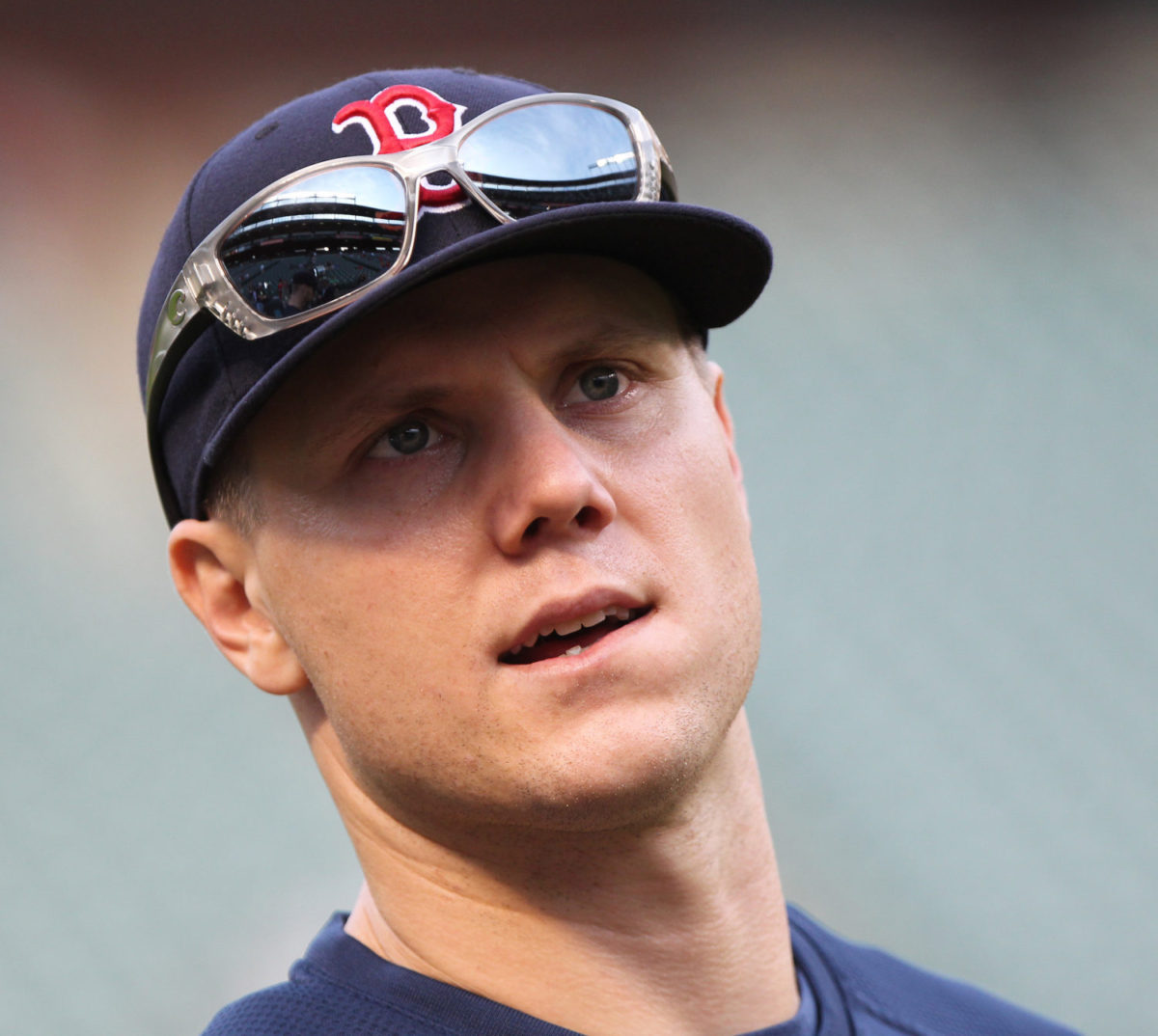 Or him?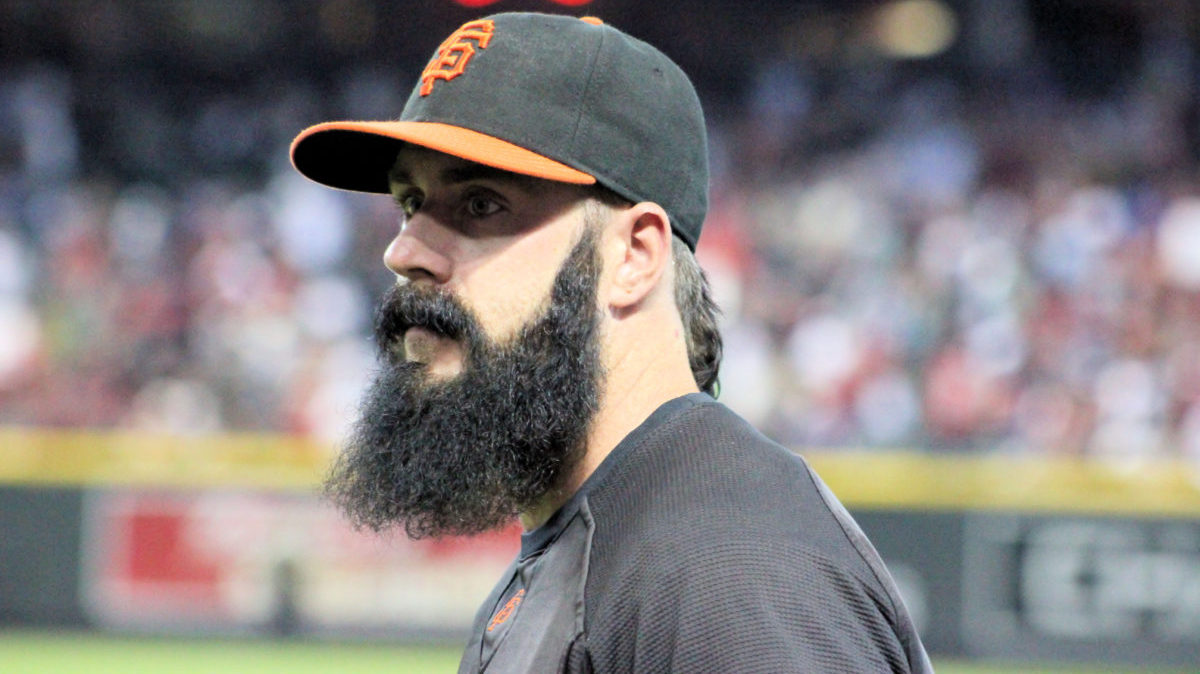 In reality, Papelbon is probably a much better pitcher than Wilson, but you wouldn't know it from the state of their faces. The intimidation factor alone should be enough to forgo the beard ban in favour of full face fuzz. Who knows, maybe if a few of the Reds got in touch with their inner mountain man, they'd be in a bit better place than the bottom of the rankings.